Comics Dungeon is a comic book store in Seattle that did something very unusual last year.
Under the same kind of pressure as many comic stores in 2017, with sales down, and many stores going under, Seattle lost the 44-year-old Zanadu Comics. But fellow Seattle store run by Scott and Lainie Tomlin did something very different indeed.
At the end of 2016, with a noticeable drop in periodical sales, but a measurable increase in graphic novels and trade collections to schools and libraries, they went non-profit. Now such a change means a change in business practice and mission. They are now a Washington State non-profit comic store, with the mission of supporting comics-based charities.
They also founded a tax-exempt foundation, Comics for Community, Compassion, and Culture, which has given out nearly $5,000 in grants to educators and librarians this year. The fund is made up of memberships, donations, and other fundraising efforts.
Scott Tomlin says:
"Going non-profit is not for the faint of heart, the administrative overhead is much higher than running a for-profit organization and you have to offer a level of transparency to expenses and income and be prepared to donate hundreds of volunteer hours. It's not a good fit for all retailers, but if you have a cause you believe in and it relates to your business, consider doing this. It is not a silver bullet to make your business healthier, but it is a viable business model."
They have noted school librarians reporting a lift in overall circulation by adding a graphic novel selection. Schools they supply to are increasing the use of graphic novels in the classroom, even as educative textbooks.
One retailer contacted me today to say that, when setting up their comic store, they were guided by reading about comic books stores opening and closing on Bleeding Cool, and were able to make their business plan more robust as a result. But this appears to be a whole other level.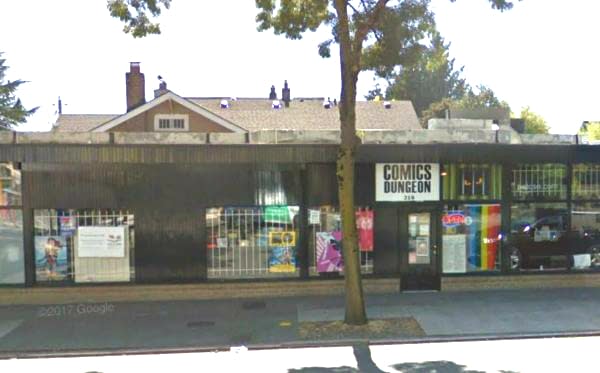 Enjoyed this article? Share it!