Posted in: Comics, Digital, Recent Updates | Tagged: comic shop, Comics, comixology, dc, digital, retailer
---
ComiXology Release Terms Of Use For Comic Store Websites ComiXology have released the terms and conditions for creating comiXology websites for comic book stores, allowing store's customers to buy digital comics through their store's website, timed to coincide as DC Comics goes day-and-date digital.
It's rather close to deadline, so it's possible retailers may miss one or two clauses before signing.
The good news, retailers get 15% of gross sales through their ComiXology website, and a greater amount from DC Comics if they have dedicated DC retailer stores as well.
But it's United States Of America stores only. No Canadians, no Brits, no Irish, no Israeli.
Retailers have to display the website address of the ComiXology store within your shop, as large and as prominent as any other website.
There's a 45 day delay in payments after the end of the month, So if someone buys Justice League #1 on September 1st, you'll get paid… November 14th. And then only if you've got over $100 in payments for that month.
A non-disclosure agreement means a retailer cannot say how well, or how badly, the ComiXology store is doing for them.
All customer information gained is owned and used by ComiXology, not the retailer. Which could, conceivably, give ComiXology an upper hand in the future direct marketing to them – and leave the comic store out of the loop.
However ComiXology can tell anyone. And can change terms as it sees fit.
And those who sign up may not participate in a class action suit against ComiXology.
Here are the full terms;
This Branded Digital Storefront Agreement for Retailers (the "Agreement") is made and entered into by and between Iconology, Inc., a Delaware corporation with a principal place of business at 13 West 36th Street, 5th Floor, New York, NY 10018 ("comiXology") and the entity logged in to the website located at www.comixology.com (the "Website") that has submitted all of the information set forth in the Retailer User Information ("RUI") page on the Website (the "Retailer") and accepted the provisions of this Agreement through clicking on the "I Accept" button on the Website. This Agreement is effective as of the date that Retailer clicks "I Accept" (the "Effective Date"). Each of Retailer and comiXology are a "Party" and, collectively, are the "Parties".

Background:

comiXology has developed the Website to permit users to browse, preview, view, rate, provide comments on, pre-order and/or purchase comic books on the Website (the "

Comics Store

").
comiXology has obtained licenses from third-party publishers ("

Publishers

") to distribute comic books and other copyrighted content ("

Cleared Content

") through the Comics Store and white-labeled versions of the Comics Store ("

Branded Stores

") to online visitors to the stores ("

Customers

").
comiXology offers Branded Stores to owners and/or operators of online retail websites who also operate US based brick and mortar physical retailers branded with the retailer's name and, in comiXology's sole discretion, the logos and trademarks (the "

Retailer Marks

"), and through which Cleared Content can be distributed to Customers.
Retailer wishes to have comiXology design, develop, host, maintain, and support a Retailer Branded Store (the "

Retailer Store

") using Retailer's name and through which Cleared Content can be sold to Customers of the Retailer Store on the terms and conditions set forth in this Agreement.

The Parties therefore agree as follows:

AGREEMENT

Services.

Website Development. comiXology shall design, develop, host, maintain, and support a Retailer Store as further described in Exhibit A attached hereto.

Website Hosting and Support Services. comiXology shall be responsible for all aspects of operating, hosting, and maintaining the Retailer Store from computer servers owned or controlled by or on behalf of comiXology. comiXology shall, at its sole cost and expense, procure, configure, operate, support, and maintain all resources, facilities, equipment, communications, network infrastructure, devices, programs, operations, applications, and other software, documentation, information, data and materials, whether owned, licensed or otherwise available or utilized, in order make the Retailer Store available at the uniform resource locator (the "URL") identified in Exhibit A.

Launch Date. comiXology will notify Retailer via electronic mail once the Retailer Store has been made available to Customers (the "Launch Date").

Look and Feel. The Retailer Store will be branded with the Retailer name and, in comiXology's sole discretion, Retailer Marks, but the Retailer Store shall have the use and functionality of the Comics Store, as such may be modified by comiXology from time to time in its sole discretion.

Grant of Rights.

License to Retailer Marks. Retailer hereby grants comiXology a limited, worldwide, non-exclusive, royalty-free, and non-transferable (except as provided in Section 10.6) license to reproduce, distribute, publicly display, and otherwise use and exploit the Retailer name and those Retailer Marks provided by Retailer for use in conjunction with the Retailer Store, including in any marketing materials developed by comiXology to promote the availability of Branded Stores. The rights granted include, but are limited to, the right to reformat the Retailer's name and any Retailer Marks in any font or format chosen by comiXology, for display on mobile devices (e.g., smartphones), laptop computers, tablet computers (e.g., the iPad), and any other devices now or hereinafter capable of accessing the Retailer Store, whether directly or through any software application developed by Retailer, comiXology or any third party.

Distribution of Cleared Content Through Retailer Store. Retailer hereby grants comiXology permission to publicly display, publicly perform, and distribute Cleared Content through the Retailer Store. comiXology may add or remove any Cleared Content from the Retailer Store at any time, with or without notice.

Rights of Customers. Customers who purchase Cleared Content through the Retailer Store will have such rights to the Cleared Content as authorized by the Publishers of such Cleared Content. Customers shall further be subject to the Website Terms of Use (http://www.comixology.com/terms) and Privacy Policy (http://www.comixology.com/privacy), as such may be modified by comiXology at any time and from time to time in its sole discretion.

No Implied Rights. All rights not expressly granted by a Party to the other Party are reserved. There are no implied rights.

Obligation of Retailers.
Brick and Mortar Retailers. If Retailer operates a brick and mortar physical retail location(s), then Retailer shall prominently display within the premises of its retail location(s) the URL for the Retailer Store to promote its public availability. The display of the Retailer Store URL shall be no less prominent than any other URL identified by Retailer within any Retailer brick and mortar physical retail location.

All Retailers. If Retailer maintains multiple digital storefronts or enters into other digital comic affiliate agreements with any third parties, then Retailer will display the Retailer Store URL in a place and manner no less prominent than that provided for any other digital storefronts or for any other digital comic affiliates. Retailer will provide links on each website owned or controlled by or on behalf of Retailer to each Retailer Store provided to Retailer by comiXology.

Non-Solicitation.
Neither Party shall solicit for engagement or employment by the Party, absent the written approval of the other Party, any employee or subcontractor of the other Party until one year after the end of such employee's or subcontractor's engagement with the other Party.
The foregoing limitation does not prohibit mass media advertising not specifically directed toward employees of the other Party or any employee who first approaches either Party of his or her own accord.

Prices, Fees and Accounting.
Pricing. Publishers or comiXology shall determine, in their sole discretion, the retail price of Cleared Content to be distributed through the Retailer Store.

Fees. For all sales of Cleared Content distributed through the Retailer Store, comiXology shall remit to Retailer fifteen percent (15%), of the Gross Sales generated by comiXology from the sale of Cleared Content to Customers through the Retailer Store (the "Retailer Share"); provided, however, that should Retailer agree to participate in the DC Comics Participation Program, as such Program may be offered by comiXology from time to time as set forth in the DC Comics Participation Program Terms and Conditions, then Retailer shall be paid the Retailer Share set forth in the DC Comics Participation Program Terms and Conditions for activities occurring pursuant to the DC Comics Participation Program and 15% of Gross Sales for all other activities. The term "Gross Sales" shall mean gross revenues from the sale of the Cleared Content actually received by comiXology less: (a) authorized discounts; (b) returns, refunds, credits and other similar adjustments to the sales price; and (c) sales, value added or similar taxes that are not built into the price of the Cleared Content (solely to the extent comiXology is responsible for paying such taxes to an authorized taxing authority). The percentage of Gross Sales after the payment of the Retailer Share shall be retained by comiXology (the "comiXology Share").

Method of Payment. comiXology will pay Retailer the Retailer Share in U.S. currency via wire transfer, paper check or such other method as comiXology may choose in its sole discretion. Retailer will be responsible for any costs deducted for receipt of an electronic payment. Retailer must provide all payment information set forth in the RUI in order to receive payment from comiXology and provide such other tax documentation reasonably requested by comiXology, if any. Retailer must send via facsimile or U.S. Mail a completed IRS Form W-9 to the comiXology address set forth above. Payments to Retailer shall be made by the 45th day following the end of each calendar month or the first business day thereafter if the 45th day falls on a federal holiday in the United States or a state holiday in the State of New York or a weekend. comiXology will pay Retailer the Retailer Share for account balances that equal or exceed $100.00 (the "Minimum Balance"). If the amount of the Retailer Share due Retailer is less than the Minimum Balance, then the payment of the Retailer Share will be held until a subsequent calendar month during which the Minimum Balance is reached.

Fully Loaded Charges. Retailer shall not be required to reimburse comiXology for any additional costs or expenses comiXology incurs in performing services or complying with its obligations hereunder.
Reports. comiXology shall provide Retailer with monthly sales reports no later than 45 days following each calendar month during the Term (the "Financial Reports"). The Financial Reports shall include the data reasonably required to determine the amounts payable under Section 4.2. At a minimum, the Financial Reports shall include the following for the applicable period: (a) a list of all Cleared Content sold during the preceding calendar quarter identified by title or other unique identifier assigned by the Publisher of such Cleared Content; (b) the gross revenues for each item of Cleared Content and all Cleared Content cumulatively; (c) the authorized deductions therefrom; (d) applicable Net Sales; (e) the Retailer Share; and (f) the comiXology Share. The reports due hereunder will be provided to Retailer regardless of whether a payment of the Retailer Share is required pursuant to Section 4.3.

Confidential Information.
Non-Disclosure. Each Party agrees to regard and preserve as confidential all information related to the business and activities of the other Party, its customers, clients, suppliers and other entities with whom such other Party does business, which may be obtained by such Party from the other Party that, under the circumstances surrounding disclosure, the recipient knows or has reason to know should be treated as confidential ("Confidential Information"). Each Party, as recipient, agrees to hold the Confidential Information of the other in trust and confidence and shall not disclose such information to any person, firm or enterprise, or use (directly or indirectly) any such information for its own benefit or the benefit of any other party other than as necessary to perform its obligations hereunder. Even when disclosure is permitted, each Party agrees to limit access to and disclosure of the other Party's Confidential Information to its employees and personnel and contractors, on a "need to know" basis only. Each Party, as the receiving Party, agrees to take reasonable steps to prevent unauthorized disclosure or use of the disclosing Party's Confidential Information and to prevent it from falling into the public domain or into the possession of unauthorized persons, but in no event shall the receiving Party use less care than it would in connection with its own Confidential Information of like kind. For purposes of this Agreement, Confidential Information includes each Party's trade secrets, proprietary or competitive information, financial information, the specific terms of this Agreement, past and present operations, and future plans and strategies. Confidential Information of comiXology also includes the information provided by comiXology to Retailer pursuant to Section 4.5.

Exclusions. Information shall not be considered "Confidential Information" hereunder to the extent, but only to the extent that, such information: (a) is or becomes publicly available through no fault, default or breach of or by the receiving Party; (b) is acquired by the receiving Party from an independent third party; (c) is or was independently developed by the receiving Party without use of, or reference to, Confidential Information of the other Party; (d) was lawfully known to the receiving Party without an obligation of confidentiality at the time the receiving Party receives the same from the disclosing Party, as evidenced by its written records; or (e) is furnished to others by the disclosing Party without restriction on disclosure. Nothing in this Agreement shall prevent the receiving Party from disclosing Confidential Information to the extent the receiving Party is legally compelled to do so by any court, governmental investigative or judicial agency pursuant to proceedings over which such court or agency has jurisdiction; provided, however, that prior to any such disclosure, the receiving Party shall: (i) assert the confidential nature of the Confidential Information; (ii) promptly notify the disclosing Party in writing of the obligation, order or request to disclose to the extent lawful; and (iii) cooperate fully with the disclosing Party, to the extent lawful and at the sole expense of the disclosing Party, in protecting against any such disclosure and/or obtaining a protective order narrowing the scope of the compelled disclosure and protecting its confidentiality. comiXology retains the right to publically disclose, in aggregate form, total sales from all Branded Stores, including Retailer Store, and subsets of such aggregate information as comiXology may elect in its sole discretion, provided that no information specifically identifiable as being generated by the Retailer Store is disclosed.

Equitable Relief. In the event of a breach or threatened breach of either Party's obligations in this Article 5, the other Party may suffer immediate and irreparable harm for which money damages may be difficult to calculate and/or provide inadequate compensation. Accordingly, either Party shall be entitled to seek an injunction, restraining order or other equitable relief to enforce compliance with the provisions of this Article 5; provided, however, that no specification herein of any particular legal or equitable remedy shall be deemed or construed to prohibit either Party from seeking or obtaining any other remedy under this Agreement, at law or in equity.

Proprietary Rights.

Retailer Proprietary Rights. Retailer retains all right, title, and interest in and to the Retailer name and Retailer Marks and, except for the limited rights granted to comiXology pursuant to this Agreement and subject to the applicable obligations and restrictions set forth herein, nothing shall be construed to restrict, impair, encumber, alter, deprive or adversely affect the Retailer name or Retailer Marks or any of Retailer's rights or interests therein or in any other Retailer-owned intellectual property.

comiXology Proprietary Rights. Subject to Retailer's rights as set forth in Section 6.1 above, comiXology retains all right, title, and interest in and to the Comics Stores, the Retailer Store, any other Branded Stores, and all other intellectual property owned or controlled by comiXology and, except for the limited rights granted to Retailer and subject to the applicable obligations and restrictions set forth herein, nothing shall be construed to restrict, impair, encumber, alter, deprive or adversely affect comiXology's sole rights in and to Comics Store, the Retailer Store, any other Branded Stores, and all other intellectual property owned or controlled by comiXology, whether developed or acquired independently or in connection with the performance of this Agreement.

Customer Information. Any information collected from and about Customers shall be the sole and exclusive property of comiXology. comiXology may use and disclose Customer information, and communicate with Customers, in accordance with the Website Terms and Conditions and Privacy Policy, as the same may be amended from time to time in comiXology's sole discretion, and nothing herein shall limit comiXology's right to disclose Customer information to third parties, including Publishers.

Term and Termination; Transition Assistance.
Term. This Agreement shall commence on the Effective Date and shall terminate on the last day of the month following the 1-year anniversary of the Effective Date, unless earlier terminated in accordance with this Agreement (the "Initial Term"). This Agreement shall automatically renew for successive one-year periods following the Initial Term (each a "Renewal Term"), which together with the Initial Term shall be defined as the "Term," unless either Party gives notice of termination to the other no less than 45 days prior to the end of the Initial Term, or the then-current Renewal Term (as applicable).

Termination for Convenience. comiXology may terminate this Agreement at any time following the 6-month anniversary of the Launch Date upon 30 days' notice if in comiXology's sole determination: (a) comiXology's costs for operating the Retailer Store (whether direct or indirect) are greater than the comiXology Share or (b) if Retailer has caused brand damage to comiXology or Publishers of the Cleared Content.

Termination for Material Breach. If there is any material breach of this Agreement by one Party, the other Party may (reserving cumulatively all other remedies and rights under this Agreement and in law and in equity) terminate this Agreement, in whole or in part, by giving 30 days' notice of termination based upon a specified breach disclosed in such notice. The Parties agree that it shall be a material breach of this Agreement for Retailer to provide any false, misleading or incorrect information in the RUI. Nothing in the preceding sentence shall limit or qualify any other breach of this Agreement as a material breach.

Representations and Warranties.
Mutual. Each Party represents and warrants to the other Party that: (a) it has the full right, power, and authority to enter into this Agreement and to perform the acts required of it under this Agreement and to grant the rights and licenses granted in this Agreement; (b) the execution of this Agreement and performance of its obligations under this Agreement do not and will not violate any other agreement to which it is a Party; (c) this Agreement constitutes the legal, valid, and binding obligation of such Party when executed and delivered; and (d) any and all activities it undertakes in connection with this Agreement will be performed in compliance with all applicable laws, rules, and regulations.

By comiXology. comiXology further represents and warrants to Retailer that: (a) comiXology will operate and maintain the Retailer Store in the same manner that comiXology operates any other Branded Stores subject to the fee provisions of Section 4.2; and (b) all services to be rendered by comiXology under this Agreement shall be performed in a professional and workmanlike manner and otherwise in accordance with applicable industry standard professional design and engineering standards in effect at the time of such performance.

By Retailer. Retailer further represents and warrants to comiXology that: (a) Retailer owns and/or controls, and shall own and/or control, all right, title, and interest in and to the Retailer Marks throughout the Term; (b) all information provided in the RUI shall be accurate, true, complete, and correct; and (c) the Retailer name and Retailer Marks, and all elements thereof, are not and shall not be the subject of any lien, encumbrance, claim, litigation or arbitration, whether pending, suspected or threatened, and do not and shall not infringe upon or violate any rights of, or require the payment of any royalties or other fees to, any person or entity under worldwide laws relating to patents, copyrights, trademarks, trade secrets or other intellectual property rights, or any other rights of any person, firm, entity, association, union or guild.

Warranty Disclaimer. THE WARRANTIES STATED IN THIS ARTICLE 8, ARE THE ONLY WARRANTIES MADE BY THE PARTIES. THE PARTIES EXPRESSLY DISCLAIM ALL OTHER WARRANTIES, EXPRESS OR IMPLIED, INCLUDING, BUT NOT LIMITED TO, IMPLIED WARRANTIES OF MERCHANTABILITY, ACCURACY, AND FITNESS FOR A PARTICULAR PURPOSE. COMIXOLOGY DOES NOT WARRANT THAT ACCESS TO THE RETAILER STORE SHALL BE UNINTERRUPTED OR ERROR-FREE.

Indemnification; Insurance; Limitation of Liability.

By Retailer. Retailer agrees to defend and/or handle at its own cost and expense any third party claim or action against comiXology, its officers, directors, employees, representatives, and agents (collectively, "comiXology Indemnified Parties") based upon or arising out of any claim for infringement of any rights of any third party, including, but not limited to copyrights, trademarks, trade secrets or other intellectual property rights and rights of privacy and publicity, in any Retailer name, Retailer Marks or other content provided by Retailer for reproduction, distribution, public display, public performance or other use or exploitation on or through the Retailer Store or in connection with the marketing, promoting, and advertising of the Retailer Store. Retailer agrees to indemnify and hold comiXology Indemnified Parties harmless from and against any and all liabilities, losses, damages, costs, and expenses (including reasonable attorneys' fees) associated with any such claim or action. comiXology shall promptly notify Retailer of any such claim and provide Retailer with reasonable assistance, at Retailer's expense, in connection with Retailer's defense and settlement of such claim and allow Retailer sole control of the conduct of the defense of any such claim or action and all negotiations for its settlement or compromise; provided, however, that: (i) no settlement or compromise that creates or establishes liability for comiXology shall be entered into or agreed to without comiXology's prior approval, and (ii) comiXology has the right to participate, at its own expense, in the defense and/or settlement of any such claim or action in order to protect its own interests.

By comiXology. comiXology agrees to defend and/or handle at its own cost and expense any third party claim or action against Retailer, its officers, directors, employees, representatives, and agents (collectively, the "Retailer Indemnified Parties") based upon or arising out of infringement or violation by the Retailer Store or Cleared Content of any third-party copyrights, trademarks, trade secrets or other intellectual property rights, but specifically excluding any such claim or action caused by or based upon comiXology's use of the Retailer name, the Retailer Marks or any other content provided by Retailer as specifically permitted under this Agreement or any act or omission of any of the Retailer Indemnified Parties. comiXology agrees to indemnify and hold the Retailer Indemnified Parties harmless from and against any and all liabilities, losses, damages, costs, and expenses (including reasonable attorneys' fees) associated with any such claim or action. Retailer shall promptly notify comiXology of any such claim and provide comiXology with reasonable assistance, at comiXology's expense, in connection with comiXology's defense and settlement of such claim and allow comiXology sole control of the conduct of the defense of any such claim or action and all negotiations for its settlement or compromise; provided, however, that: (i) no settlement or compromise that creates or establishes liability for Retailer shall be entered into or agreed to without Retailer's prior approval, and (ii) Retailer has the right to participate, at its own expense, in the defense and/or settlement of any such claim or action in order to protect its own interests.

Consequential Damages Waiver. EXCEPT FOR A PARTY'S INDEMNIFICATION OBLIGATIONS CONTAINED IN THIS AGREEMENT, ANY BREACH OF A PARTY'S OBLIGATIONS SET FORTH IN ARTICLE 5, A PARTY'S FRAUD, WILLFUL ACTS, INTENTIONAL MISCONDUCT OR GROSS NEGLIGENCE AND/OR ANY PERSONAL INJURY OR PROPERTY DAMAGE CAUSED BY EITHER PARTY, IN NO EVENT SHALL A PARTY BE LIABLE TO THE OTHER FOR ANY INDIRECT, INCIDENTAL, SPECIAL, PUNITIVE OR CONSEQUENTIAL DAMAGES IN ANY MANNER IN CONNECTION WITH OR ARISING OUT OF THIS AGREEMENT, REGARDLESS OF THE FORM OF ACTION OR THE BASIS OF THE CLAIM OR WHETHER OR NOT SUCH PARTY HAS BEEN ADVISED OF THE POSSIBILITY OF SUCH DAMAGES AND NOTWITHSTANDING ANY FAILURE OF THE ESSENTIAL PURPOSE OF THIS AGREEMENT OR ANY LIMITED REMEDY HEREUNDER.

General.

Relationship; No Third Party Beneficiaries. Each Party is an independent contractor and each Party's personnel are not employees or agents of the other Party for federal, state or other tax purposes or any other purposes whatsoever. Personnel of one Party have no authority to make representations, commitments, bind or enter into contracts on behalf of, or otherwise obligate, the other Party in any manner whatsoever. Nothing in this Agreement shall be construed or deemed to constitute, create, give effect to or otherwise recognize a joint venture, partnership, business entity of any kind, or constitute one Party an agent of the other Party. There are no third party beneficiaries, actual or intended, under this Agreement.

Notices. All notices and other communications required or permitted under this Agreement shall be in writing and delivered personally, mailed, first class mail, postage prepaid, or via a nationally recognized overnight courier, to the applicable Party at the addresses set forth below, unless, by notice, a Party changes or supplements the addressee and addresses for giving notice. All notices shall be deemed given on the date personally delivered, one day after being delivered to a nationally recognized overnight courier for next day priority delivery or 5 days after being placed in the US mail and addressed as specified below:
If to Retailer:To the address set forth in the RUI
If to comiXology:

Iconology, Inc.
Attention: David Steinberger
13 West 36th Street, 5th Floor
New York, NY 10018
Telephone: 646-421-2051
With a copy to:
Adam Dinow
Wilson Sonsini Goodrich and Rosati
1301 Avenue of the Americas
40th Floor
New York, New York 10019-6022

Dispute Resolution.

Mandatory Arbitration. lease read this carefully. It affects your rights. YOU AND COMIXOLOGY AND EACH OF OUR RESPECTIVE SUBSIDIARIES, AFFILIATES, PREDECESSORS IN INTEREST, SUCCESSORS, AND PERMITTED ASSIGNS AGREE TO ARBITRATION (EXCEPT FOR MATTERS THAT MAY BE TAKEN TO SMALL CLAIMS COURT), AS THE EXCLUSIVE FORM OF DISPUTE RESOLUTION EXCEPT AS PROVIDED FOR BELOW, FOR ALL DISPUTES AND CLAIMS ARISING OUT OF OR RELATING TO THIS AGREEMENT. Arbitration is more informal than a lawsuit in court. Arbitration uses a neutral arbitrator instead of a judge or jury, allows for more limited discovery than in court, and is subject to very limited review by courts. Arbitrators can award the same damages and relief that a court can award. Please visit www.adr.org for more information about arbitration.

Commencing Arbitration. A Party who intends to seek arbitration must first send to the other, by certified mail, a written notice of intent to arbitrate (a "Notice"), or, in the absence of a mailing address provided by you to comiXology, to you via any other method available to comiXology, including via e-mail. The Notice to comiXology should be addressed to: Iconology, Inc., 13 West 36th Street, 5th Floor, New York, NY 10018, Attn: Chief Executive Officer (the "Arbitration Notice Address"). The Notice must (i) describe the nature and basis of the claim or dispute; and (ii) set forth the specific relief sought (the "Demand"). If you and comiXology do not reach an agreement to resolve the claim within 30 days after the Notice is received, you or comiXology may commence an arbitration proceeding as set forth below or file a claim in small claims court. THE ARBITRATION SHALL BE ADMINISTERED BY THE AMERICAN ARBITRATION ASSOCIATION ("AAA") IN ACCORDANCE WITH ITS COMMERCIAL ARBITRATION RULES AND THE SUPPLEMENTARY PROCEDURES FOR CONSUMER RELATED DISPUTES (THE "Rules"), AS MODIFIED BY THIS AGREEMENT. The Rules and AAA forms are available online at www.adr.org or by calling the AAA at 1-800-778-7879, or by writing to the Notice Address. If you are required to pay a filing fee to commence an arbitration against comiXology, then comiXology will promptly reimburse you for your confirmed payment of the filing fee upon comiXology's receipt of Notice at the Arbitration Notice Address that you have commenced arbitration along with a receipt evidencing payment of the filing fee, unless your Demand is equal to or greater than $1,000, in which case you are solely responsible for the payment of the filing fee.

Arbitration Proceeding. The arbitration shall be conducted in the English language. Each Party shall designate one arbitrator and the two designated arbitrators shall select a third arbitrator, who shall serve as the chair of the arbitration panel. If the two arbitrators cannot agree on the third arbitrator, then the AAA shall appoint the third arbitrator. You and comiXology agree to comply with the following rules, which are intended to streamline the dispute resolution process and reduce the costs and burdens on the parties: (i) the arbitration shall be conducted by telephone, online and/or be solely based on written submissions, the specific manner to be chosen by the Party initiating the arbitration; (ii) the arbitration shall not require any personal appearance by the Parties or witnesses unless otherwise mutually agreed in writing by the Parties; and (iii) any judgment on the award rendered by the arbitrators may be entered in any court of competent jurisdiction.

No Class Actions. YOU AND COMIXOLOGY AGREE THAT YOU AND COMIXOLOGY MAY BRING CLAIMS AGAINST THE OTHER ONLY IN YOUR OR ITS INDIVIDUAL CAPACITY AND NOT AS A PLAINTIFF OR CLASS MEMBER IN ANY PURPORTED CLASS OR REPRESENTATIVE PROCEEDING. FURTHER, YOU AGREE THAT THE ARBITRATORS MAY NOT CONSOLIDATE PROCEEDINGS OF MORE THAN ONE PERSON'S CLAIMS, AND MAY NOT OTHERWISE PRESIDE OVER ANY FORM OF A REPRESENTATIVE OR CLASS PROCEEDING, AND THAT IF THIS SPECIFIC PROVISO IS FOUND TO BE UNENFORCEABLE, THEN THE ENTIRETY OF THIS MANDATORY ARBITRATION SECTION SHALL BE NULL AND VOID.

Decision of the Arbitrator. Barring extraordinary circumstances, the arbitrators shall issue their decision within 120 days from the date the third arbitrator is appointed. The arbitrators may extend this time limit for an additional 30 days in the interests of justice. All arbitration proceedings shall be closed to the public and confidential and all records relating thereto shall be permanently sealed, except as necessary to obtain court confirmation of the arbitration award. The award of the arbitrators shall be in writing and shall include a statement setting forth the reasons for the disposition of any claim. The arbitrators shall apply the laws of the State of New York in conducting the arbitration. You acknowledge that this Agreement evidences a transaction involving interstate commerce. The United States Federal Arbitration Act shall govern the interpretation, enforcement, and proceedings pursuant to the Mandatory Arbitration clause in this Agreement.

This Agreement shall be governed by the substantive laws of the State of New York without reference to its choice or conflicts of law principles. Only if the Mandatory Arbitration clause is deemed to be null and void, then all disputes arising between you and comiXology under this Agreement shall be subject to the exclusive jurisdiction of the state and federal courts located in Manhattan County, New York, and you and comiXology hereby submit to the personal jurisdiction and venue of these courts.
Equitable Relief. The foregoing provisions of this Dispute Resolution section do not apply to any claim in which comiXology seeks equitable relief of any kind. You acknowledge that, in the event of a breach of this Agreement by comiXology or any third party, the damage or harm, if any, caused to you will not entitle you to seek injunctive or other equitable relief against comiXology, and your only remedy shall be for monetary damages, subject to the limitations of liability set forth in this Agreement.

Claims. You and comiXology agree that, notwithstanding any other rights the Party may have under law or equity, any cause of action arising out of or related to this Agreement, excluding a claim for indemnification, must commence within one year after the cause of action accrues. Otherwise, such cause of action is permanently barred.

Improperly Filed Claims. All claims you bring against comiXology must be resolved in accordance with this Dispute Resolution section. All claims filed or brought contrary to this Dispute Resolution section shall be considered improperly filed. Should you file a claim contrary to this Dispute Resolution section, comiXology may recover attorneys' fees and costs up to $5,000, provided that comiXology has notified you in writing of the improperly filed claim, and you have failed to promptly withdraw the claim.

Counterparts and Interpretation. This Agreement may be executed in any number of counterparts, all of which taken together shall constitute one single agreement between the Parties. Headings are for convenience only and are not to be considered in construing or interpreting this Agreement. The terms "include", "includes", and "including", whether or not capitalized, mean "include, but are not limited to", "includes, but is not limited to", and "including, but not limited to", respectively and are to be construed as inclusive, not exclusive.

Consents. Except as specifically set forth in this Agreement, all consents, requests and approvals to be given by either Party under this Agreement shall: (a) be in writing, and (b) not be unreasonably withheld, conditioned or delayed. Each Party shall make only reasonable requests to the other under this Agreement.

Assignment. Except as set forth in this Section 10.6, Retailer shall not transfer or assign its rights or obligations under this Agreement without the prior written consent of comiXology and any purported assignment in violation of the foregoing shall be void. Notwithstanding the preceding sentence, either Party may assign this Agreement, or any of its rights or obligations hereunder, to any successor in interest to all or substantially all of such Party's business or assets related to this Agreement. Subject to the foregoing, this Agreement will be binding upon and inure to the benefit of the Parties hereto, their successors, and assigns.

Amendment; Waiver; Severability. No amendment, modification, waiver or discharge of any provision of this Agreement shall be valid unless made in writing and signed by an authorized representative of the Party against whom enforcement is sought. No failure or delay by either Party to exercise any right or enforce any obligation shall impair or be construed as a waiver or on-going waiver of that or any other right or power, unless made in writing and signed by both Parties. If any provision of this Agreement is held to be illegal, invalid or unenforceable, the remaining provisions of this Agreement shall be unimpaired and remain in full force and effect and the illegal, invalid or unenforceable provision shall be amended to achieve as closely as possible the economic effect of the original term.

Survival. Any provision of this Agreement that, by its nature or terms continues and survives, or that must survive to give effect to its meaning, shall survive the cancellation, expiration or termination of this Agreement, as well as any payment obligations owed hereunder as of the date of such cancellation, expiration or termination, including Section 2.4 and Article 3, Article 4, Article 5, Article 8, Article 9, and this Article 10.

Entire Agreement. This Agreement, together with the Exhibits attached hereto, which are incorporated herein by this reference, constitute the entire agreement between the Parties with respect to the subject matter hereof, and supersede any prior or contemporaneous agreements, understandings, negotiations, representations, and promises, whether written or oral, with respect to the subject matter hereof.

Force Majeure. Except for the obligation to pay money, neither Party shall be liable for any failure or delay in performance under this Agreement which might be due in whole or in part, directly or indirectly, to any contingency, delay, failure, or cause of, any nature beyond the reasonable control of such Party and without such Party's fault or negligence. Such causes include fire, explosion, earthquake, storm, flood or other weather, unavailability of necessary utilities or raw materials, power outage, strike, lockout, unavailability of components, activities of a combination of workmen or other labor difficulties, war, acts of terrorism, insurrection, riot, acts of God or the public enemy, law, act, order, export control regulation, proclamation decree, regulation, ordinance, or instructions of government or other public authorities, or judgment or decree of a court of competent jurisdiction (not arising out of breach by such Party of this Agreement).

ACCEPTED AND AGREED TO BY:
Retailer, through click wrap acceptance of this Agreement.

Iconology, upon acceptance by a Retailer.

EXHIBIT A

Retailer Store Basics.

URL. The Retailer Store will be located at a URL to be designated by comiXology in its sole discretion. comiXology will notify Retailer via e-mail as to the location of the designated URL.

Basic Summary.

comiXology will create a Retailer-branded version of the Comics Store using the Retailer name and, in comiXology's discretion, the Retailer Marks attached hereto, with all of the functionality exhibited by the Comics Store as of the date of the Agreement.

Branding.

The Retailer Store shall use the Retailer name and, in comiXology's discretion, the Retailer Marks for Customer-facing branding, except for limited branding of comiXology (i.e., "powered by comiXology", with a hyperlink to comiXology applications or something similar).

Content.

comiXology will be responsible for adding each item of Cleared Content to the Retailer Store.

Account Creation and User Validation.

comiXology shall be responsible for providing account creation and user validation for the Retailer Store.
comiXology shall be responsible for handling and processing all sales that occur through the Retailer Store.
And if you made it this far, here's how the retailer's store will look…
[youtube]http://www.youtube.com/watch?v=rwwlrTG4hTA[/youtube]
---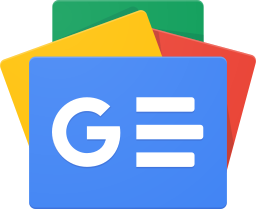 Stay up-to-date and support the site by following Bleeding Cool on Google News today!