Dave McKean Photography Exhibition Opens In Spain Yesterday, Cages creator Dave McKean was on hand for the opening of a gallery of his manipulated photographic work, at the Artisar Studio in Tenerife, Spain, that will appear in an upcoming book, Pholk, a contraction of "Photos Of Folk"
And thankfully, Dave McKean had his camera with him to take photos… of his photos. And then eat his own tail.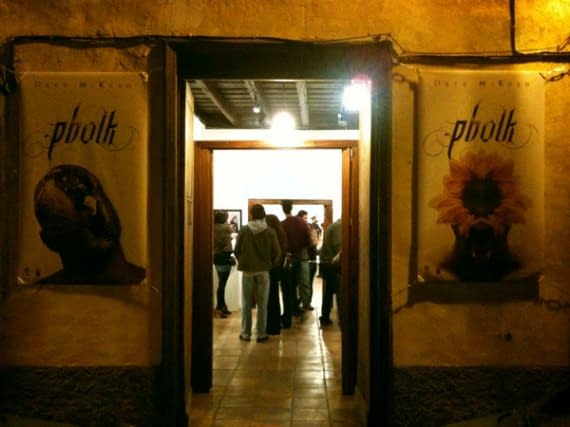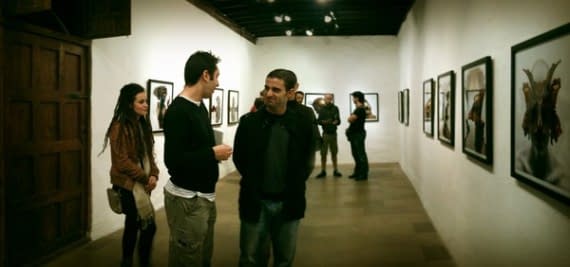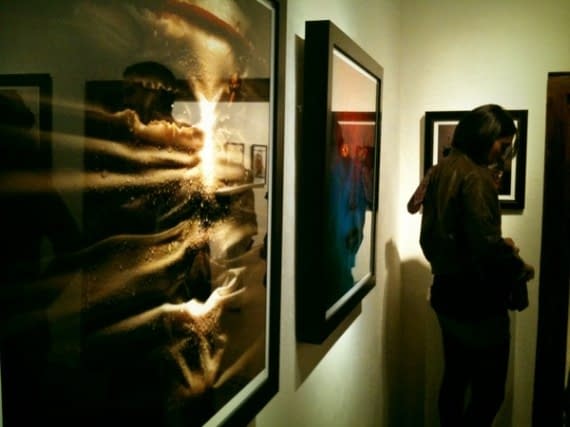 The exhibition runs until December 12th.