Frank Quitely popped up at MCM London Comic Con this weekend to talk to a room full of retailers about his recent sketch collection book published by British publisher BHP Comics. I have been told that BHP has also just signed an international distribution deal with SCB Distributors so it may be going further afield.
Well, in anticipation, Frank tells you how it all came together – and the plastic bag that had to be handled with white gloves.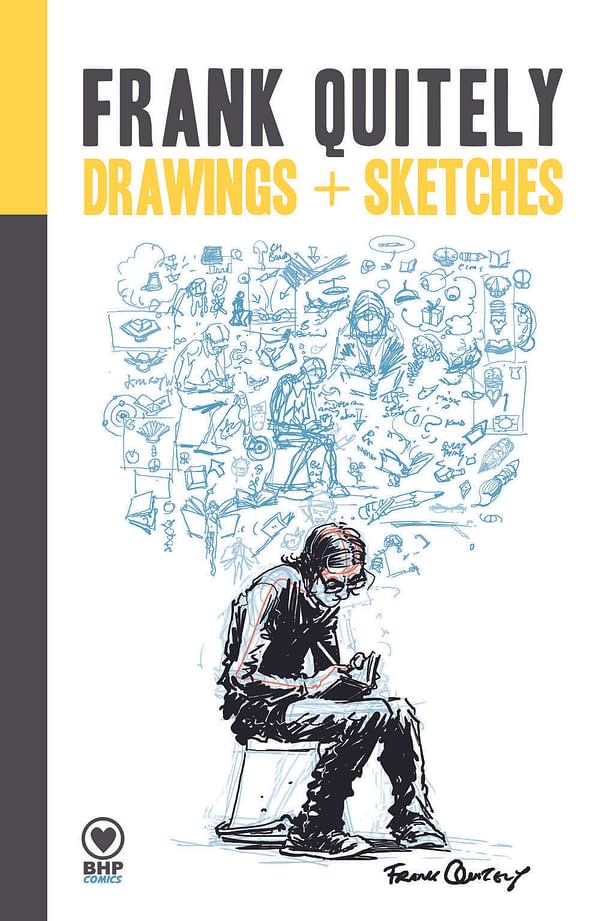 Delve through the pages of the private sketchbooks from a comics legend in Frank Quitely: Drawings + Sketches and follow the journey which produced some of the most iconic scenes in contemporary comics. In Drawings + Sketches, Quitely selects some of his favourite behind the scenes moments from such titles as WE3, Pax Americana, Jupiter's Legacy and more. Offering insights into the stories and processes behind them, this hard cover, full colour art book is a beautiful and inspiring must-have for any fan or aspiring comics creator.
Enjoyed this article? Share it!