FX CEO John Landgraf on 'Deadpool' Animated Series: Marvel "Didn't Want to Do the Show That Donald and Stephen [Glover] Wrote"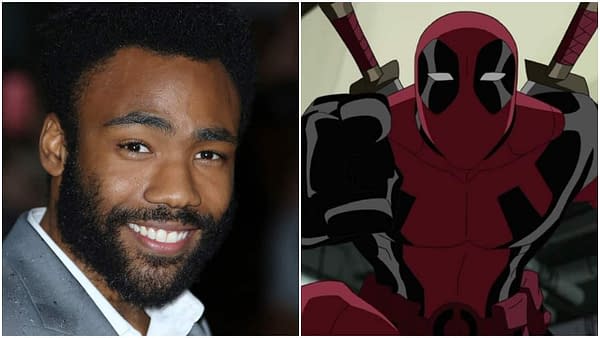 When news broke in March 2018 that FX was not going forward with its animated adult action-comedy series Marvel's Deadpool from Atlanta's Donald Glover and writer Stephen Glover, fans were wondering how what seemed like a no-brainer programming-wise could fall apart. Serving as an adaptation of the hit Marvel character, the project received a 10-episode straight-to-series order last May and was expected to premiere on FX Networks' FXX this year.
At this summer's Television Critics Association (TCA) press event, FX CEO John Landgraf had the opportunity to address the matter in detail during an interview with Variety – and made sure it was understood that the decision to pull the plug was not made by FX:
"They didn't want to do the show that Donald and Stephen [Glover] wrote. We would have done the show that Donald and Stephen wrote, but it wasn't our decision. When Marvel decided not to do that show, we parted company with them as did Donald and Stephen. Now it's totally up to them [Marvel] whether they hire someone else to do a different show."
According to reports, Marvel was not on the same page as the Glovers when it came to the show's vision based on scripts written by Stephen Glover. FX backed the brothers' vision; and all three stepped away from the project.
After the announcement made its way across the social media landscape, some speculated that Glover's creative schedule contributed to the series not moving forward. Glover took to Twitter to dispel the rumor ("For the record I wasn't too busy to work on Deadpool"); and to prove it, he wrote a Deadpool script that mocked the series' cancellation. Though since deleted, Glover's tweets made headlines on The New York Times, CNN, and other media outlets; and you can check out the first three pages of his script below (and the rest here):