We've already looked at some of the more peculiar theories regarding the Sandy Hook and Aurora mass shootings and the belief that the general public and the shooters themselves, were indoctrinated into the events by signals seen in the Batman movies and marketing.
Which is nuts.
But there's more. One conspiracy theorist states that the shootings didn't actually happen, or certainly not in the way we believe and instead were manufactured by the media, using actors to play roles in news footage, and using film taken that was meant to be from training video.
The evidence of this? That some people look like known actors. Which means that lookalike agencies have to be a hotbed of international espionage. Oh and they have similar ears.
Indeed, they've started to war with each other, with one conspiracy theorist claiming that another, more rational conspiracy theorist who might actually have a point over the Underwear Bomber situation being a government-sponsored honey trap, is a government stooge and has been caught playing "characters" in the shooting footage. Apparently it's all down to his ear.
But one other person caught up in this is Christopher Irving, journalist for Creator Owned Heroes and author of Leaping Tall Buildings: The Origins of American Comics, accused of playing the role of the Aurora shooter. Or that actor Tim Whale is playing them both, as Irving was also a correspondent in both 20/20 and 48 HRS on the Aurora shootings. We're not quite sure.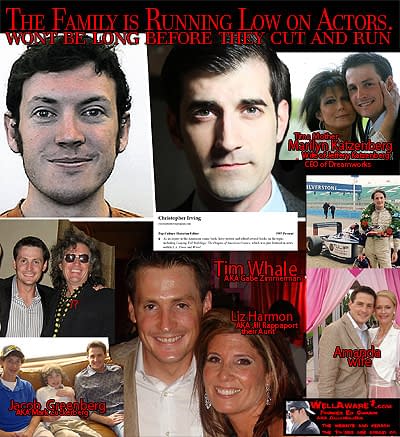 Naturally Irving is not happy. Especially since his contact details are listed on the fellow's site.
Enjoyed this article? Share it!