Hound 3: Liberator– A Celtic Myth From Ireland
Hello Bleeding Cool Readers,
Before you read more about our project, outlined briefly below, we've prepared an exclusive digital reward for anyone who pledges on Kickstarter via Bleeding Cool.
To get it you just need to follow these four very simple steps:
1. Click here: kck.st/2mPwa25 for Kickstarter.
2. Pledge at least £3, and choose your reward(s).
Send us a message after saying: I found Hound on Bleeding Cool.
And after a few days and you'll get your special Bleeding Cool HOUND surprise.
Now that I've got your attention I'd like to invite you to take a look at the Kickstarter we are currently running for HOUND 3: Liberator. This is the third in a trilgoy of books retelling the life and times of the mythical Celtic hero CÚ CULLAN (aka Cú Chulainn). WHAT IS HOUND?
HOUND is an ancient story retold in a cinematically graphic adventure. The storytelling we went for was a dynamic nod to ancient mythology as opposed to fantasy or pure sword and sandals style fare. The idea was to bring a breath of fresh air to a legend weighed down by years of academia and make the characters seem real in their vaguely familiar but unreal world. HOUND respects the archeology but pushes the "facts" by telling the story from the perspective of the villain, MORRIGAN – the war spirit of pre-Christian Ireland.
Is she telling the truth or is she an unreliable narrator? THE STORY
A baby boy is given super strength, agility and speed by the Celtic war goddess MORRIGAN and when he kills a huge Blacksmith's guard dog, at the age of twelve, he becomes the most famous warrior in the world – CÚ CULLAN, The Hound of Ulla.
Ten years later during Games thrown to celebrate KING CONNOR's wedding Cú Cullan, now the King's bodyguard, defeats a Hurling team fielded by King Connor's oldest enemy QUEEN MAEVE and is given the job of collecting the King's young bride to be, EMER, as his prize. On their return trip the couple fall in love. When King Connor discovers them together Cú Cullan is banished forever to THE ISLE OF SKYE and Emer is sent back to her father's farm in disgrace.
Cú Cullan leaves the King's hillfort city promising to return to Emer one day. Morrigan tries to stop Cú Cullan leaving ERIN (aka Ireland) but he rebukes her and travels to Skye where he is attacked by a young warrior woman named EVA and her band of seaweed-clad warriors, THE KELPIES. A strange old man draped in straw, rescues and guides Cú Cullan to Skye's school. Cú leaps a bridge of living rock and demands that Skye teach him. It is here he meets FERDIA, Queen Maeve's champion. They became firm friends where after finishing training, they swear never to fight each other.
Eva attacks the school and Cú singlehandedly stops the battle. He learns Eva is Skye's estranged daughter. Mother and child reunite and Cú and Eva have an affair. Eva falls pregnant but Cú Cullan's heart is in Erin. Cú leaves Eva heartbroken and returns to Emer. He turns his back on the warrior's life and hangs up his blade for love and hides his terrible secret. Morrigan is enraged at Cú Cullan's quest for peace and coaxes Queen Maeve into starting a war against King Connor.
Morrigan poisons King Connor's army, forcing Cú Cullan to singlehandedly face the invasion horde. He becomes a living weapon andwears down the invaders guerrilla style but the relentless bloodletting is taking its toll on him. Morrigan is having the tine of her life until Cú Cullan kills four boys, stops marauding and challenges Maeve's champions to single combat to slow down the carnage. Queen Maeve uses this against him and asks King Connor for single combat between Cú Cullan and Ferdia to end the war. The bloodbrothers are set against each other and Cú kills his best friend. War is over. Cú curses Morrigan and breaks his blade. An uneasy peace is agreed between King Connor and Queen Maeve and Cú Cullan returns to Emer.
10 years of delicate harmony follow. Morrigan and Maeve lick their wounds and bide their time. All is well until a yong boy arrives to challenge the champion of Ireland and he defeats many of King Connor's finest until Cú is called. He stops the teenage with his deadly spear. With his dying breath the boy reveals he is Eva's son. Cú goes berserk and Morrigan works her dark magic again. She draws THE HOUND out one last time by killing Emer and forces him to choose between joining her or die defending what is left of his people and world.
He turns on his "creator" and chases Morrigan deep into her lair – the stone age tomb NEWGRANGE. Cú Cullan and Morrigan fight and he is mortally wounded defeating the goddess to be remembered forever as the one who faced down the one true enemy – our own spirit of war; and won. KICKSTARTER
After running two previously succesful Kickstarters for Books 1 and 2 of the trilogy we are now in the throes of our third and final campaign to complete the epic conclusion of the saga by Halloween 2017 – or as it was originally known in Ireland, Samhain (the Gaelic harvest festival where darker half of the year starts). With the success and experience learned from our previous efforts we have fine tuned our rewards to focus on the books and art and we think we have a nice set of attractions for backers. Please check out the Kickstarter page and pledge if you like what you see – kck.st/2mPwa25 WHO WE ARE
Paul Bolger (Writer/Artist/Publisher) is one of Ireland's homegrown, but internationally acclaimed animator/directors (his credits include The L and Before Time. All Dogs Go To Heaven. The Thief & The Cobbler, Cool World, Pippi Longstocking, Happily N"Ever After. Arthur Christmas. HOUND is a project of a life-time for Paul and the first in the long line of reimagined Irish myths and legends he is creating for new audiences in a new century.
Barry Devlin (Co-Writer) is a Film & TV writer of note (A Man of No Importance, The Darlings Buds of May, A Kiss for Jed, My Mother & Other Strangers). Barry is also the director of several music videos for a little known Irish band called U2 and is omething of an Irish rock legend himself from his days as the front man of Celtic Rock heroes, Horslips.
Hugh Welchman (Editor/Publisher) is an Oscar winning film producer (Peter and the Wolf) and Creative Director of BreakThru Films where he has just completed the world's first painted animation feature, Loving Vincent. He is currently developing the live action feature film version of HOUND with Paul Bolger.
---
---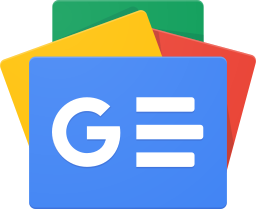 Stay up-to-date and support the site by following Bleeding Cool on Google News today!