Bleeding Cool already let you know that the Loot Crate DX box for June 2018, with the Colossal theme, would contain an early-release exclusive edition of the Kong Of The Planet Of The Apes trade paperback.
Well, we've also spied two items from the standard Loot Crate as well, also under the Colossal theme.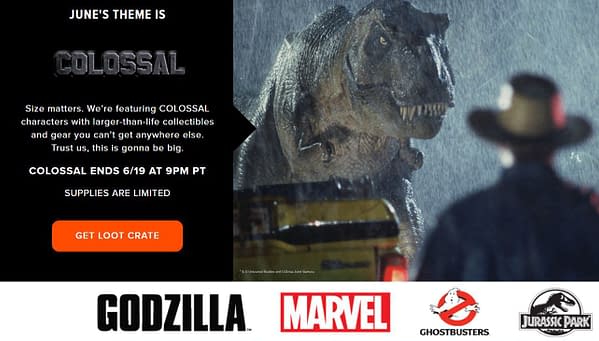 First, for the Jurassic Park side, we have the T-shirt of the month, expected to be commonplace in certain communities on its arrival. How many folk will you see wearing this at San Diego?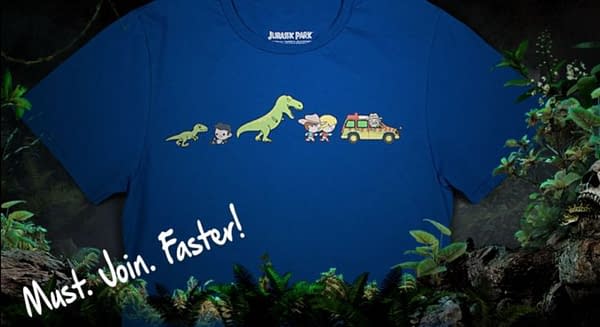 And, handily for conventions, comes the Ghostbusters item…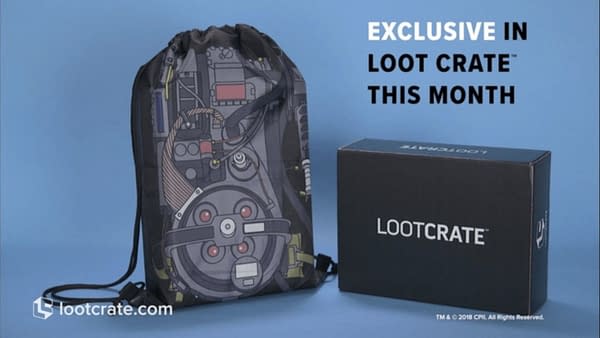 If this is enough to float your boat, you have nine days to decide before the June cut-off… use the code BLEEDINGCOOL for added discount.
Loot Crate is a monthly subscription box for the geek demographic that has been running since 2012. Their themes change monthly and can be anything from 'Invasion' to 'Anti-Hero' to 'Future'. Loot Crate teams up with lots of companies such as DC, Marvel, and Nintendo to create a what is intended to be an exclusive and value-added array of merchandise in every crate. One-off crates with particular themes have been released, such as for Fallout 4 and Mass Effect. Loot Crate has also spun off into Loot Crate DX, Loot Crate Anime, Loot Pets, Loot Wear and specific brand boxes such as Firefly, JK Rowling's Wizarding World, Halo and more. They may have benefitted from the recent bankruptcy of rival subscription box Nerd Block.
Enjoyed this article? Share it!