It looks like Harlan Ellison and Kyle Baker are collaborating on a new The Spirit story.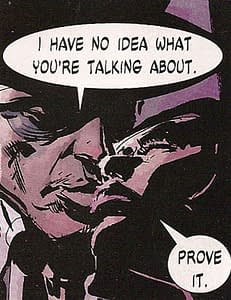 Okay then. From Harlan Ellison's newsletter;
HE (Harlan Ellison) has written the script for DC's upcoming THE SPIRIT: BLACK AND WHITE titled "N.I.M.B.Y." edited by Joey Cavalieri, art by Kyle Baker. Date of publication is unknown, but we will advise.
Harlan famously wrote a screenplay for The Spirit that was never used. Kyle Baker has written and drawn previous Spirit stories – and wrote a wonderful defence against much of the criticism of the Frank Miller movie…
Enjoyed this article? Share it!