Live(ish) From The Games Shop: Titanfall, Dark Souls II, Towerfall Ascension, Vessel
By Jared Cornelius
Well here in fabulous and glamorous New Jersey the weather finally looks like it's clearing up. The nice weather is drawing me away from the TV but I'm sure I'll have to find time for games because it's another huge week of releases. This week is a multi-player, single player showdown as a single player sequel takes on a spiritual successor. Titanfall, is perhaps the most anticipated shooter to be released in some time. The first game from Respawn Entertainment, the makers of Call of Duty 4 Modern Warfare. If you'd like to find out why that's a big deal you can read my Call of Titanfall piece here and find out how the people who made Titanfall changed gaming. Titanfall's core gameplay is a multi-player online first person shooter focusing on team based combat. Gameplay is bolstered with quick parkour style running and jumping along with the ability to call huge mech's after achieving certain goals. I didn't get into the beta but you can read impressions on it from our very own Etienne Dubuc. Be advised that Titanfall has no single player campaign. Titanfall launched Tuesday for Xbox One and PC with a 360 version available on March 25th.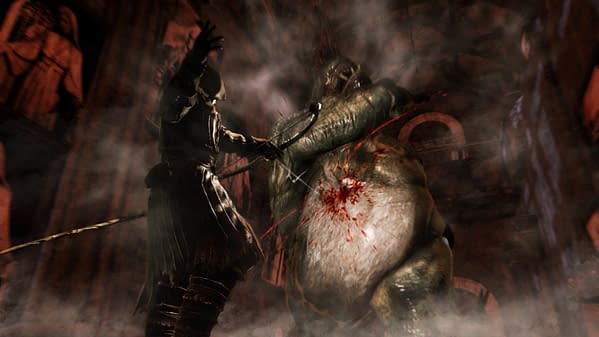 Dark Souls II, sees players in a nightmarish world searching for a cure for their curse. Not a direct sequel to the previous title, the 3rd person action combat series has long been heralded for its steep learning curve and challenging difficulty. Players will create a character, choose a class and be thrown into the unforgiving environment of Lordran. Publisher Bandai Namco said in interviews last year that they were attempting to make the game more accessible and were aiming for the Skyrim crowd. However early reviews seem to say the game is just as hard, with a few game mechanics being more clearly defined. On the plus side the game also includes 100% more Peter Serafinowicz (the guy who calls the Guardians of The Galaxy A-holes.) Serafinowicz plays a character called Pate and also voices the battle grunts of the male character. If you're looking for a title that's uncompromising on challenge this is it. Dark Souls II launched Tuesday on Xbox 360 and PlayStation 3. Towerfall Ascension is best described as one hit kill Super Smash Bros. Up to four players brawl in pixelated medieval battle arenas. The gameplay is simple and addictive, with characters doing battle with arrows and Mario style head stomping, most games don't last more than a few minutes with kills being fast and furious. Originally released last year on the Ouya as just Towerfall, Ascension is no plain port. A Quest and Trial mode were added along with 50 new arenas, and 4 new characters to round out the update. Towerfall was the only reason to own the Ouya and arrived on PlayStation 4 and Steam this week.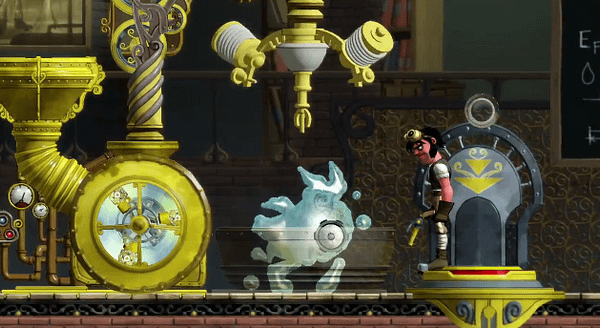 Vessel by Strangeloop Games, is a 2D platformer with a heavy emphasis on puzzle solving. Player are tasked with using creatures called Fluro, created by using water to help navigate environments and solve puzzles. The water based physics look really nice combined with a beautiful and interesting art style. Vessel has been available on Steam since last year and launched on PlayStation 3 on Tuesday.
That's all for me this week, I know a lot of shooter fans are going to be happy this week. It's going to be interesting seeing if the home console shooter community is going to migrate to the Xbox One or they'll be content to stay on 360 for now. In addition to Live(ish) From The Games Shop, you can check out my recap of this week's Walking Dead in my Typing on The Dead column. I'll be attempting to get Strider off my list this week and get further into South Park: The Stick of Truth. This month is still full of amazing titles for every system including, Yoshi's New Island, Yaiba Ninja Gaiden Z, and inFamous: Second Son so keep those controllers charged.
Jared Cornelius is some guy from New Jersey's coast who's' ready for winter to be over. If you'd like to discuss seasonal affective disorder you can reach him @John_Laryngitis on Twitter.