Pippi Longstocking Is Still An Iconoclast For The Ages: Drawn & Quarterly Release Pippi Won't Grow Up
I grew up watching the live action Pippi Longstocking films when they popped up on TV at odd times, and my background was authoritarian enough that I always held my breath to see if I'd be allowed to watch the films, and flinched a little, wondering if any adults around me had noticed, when Pippi came out with one of her anti-adult one-liners, though it warmed my heart greatly. I've never had any knowledge of where, exactly, the Pippi stories came from, though I supposed from context they were Scandinavian, and probably had something to do with children's books, until I saw Drawn & Quarterly's new edition of the classic Pippi comics in Astrid Lindgren's Pippi Won't Grow Up. The fact that she found early expression in comics is just the ultimate icing on the cake for me. I should have suspected, given her absolutely anti-authoritarian riot of behavior that comics might have been part of her legacy. The original comics Pippi is glorious. She has a mischievous, imp-like small-child face with enigmatic expressions, her pigtails often conveying her mood more directly than her face as they stand up, fly out, or get extra-spiky in their terminus points. Her almost cardboard cut out paper-doll style of movement, flying through the air in fixed poses are even more hilarious. She must be one of the most watchable of child characters in comics.
The first story in the collection has Pippi throwing a wrench in the school-visitation ordeal her companions are dreading when a scary woman attends to "ask questions" and the children who get the questions right get a present of socks and underwear, whereas the children who get the questions wrong have to stand in the corner. Pippi gleefully sets out to make sure she does not get any despicable socks and underwear and save the other children from their misery as well. She'd no doubt call this "cheering people up" since she can't stand dour moods. Then there's the episode where someone wants to seize her home (where she lives in happy chaos alone) and chases her up a tree. She's happy to simply stay put until he makes her friend cry, then she drives him away and conquers the threat. She is the "strongest girl in the world", after all. Pippi's not anti-authoritarian in any predictable way, either. You're in the midst of saying to yourself, or out loud, "You tell them Pippi!" when you read her next line and you think, "Wait, what?" She's the queen on non-sequiturs. She's not simply a mouthpiece for rebellion, but a truly odd individual who thinks in a somewhat backwards and upside down way. This, of course, befuddles adults no end, which a reader might equally applaud if they weren't wondering if the joke was on them, too.
There are things in the Pippi comics which will be mildly shocking to modern audiences, and verge on the non-PC. She runs around with a shirt on, and encourages other friends to do so, despite her gender. She plays happily with South Sea Islander children when the fact that she's being hailed as a princess, almost certainly relating to her skin-color, is highly questionable. The Pippi comics are a mixed bag of dissonant elements, but the spirit of them shines out and reminds us of the ingenuity of their creators. The story behind the origin of the Pippi comics is compelling, and Drawn & Quarterly's edition has little snippets of information to keep the reader in the know, like myself. Astrid Lindgren never particularly intended to be an author, but composed the stories out loud for her 7 year old daughter when she was ill, and later as a surprise, gave her the manuscript. A later version of the manuscript won a prize from a book publisher, and led to a job as a children's literature editor for Lindgren, a job she pursued as a career. Cartoonist Ingrid Van Nyman brought Pippi to life on the page in the 1950's after the original chapter-books had been published, and she was someone who had struggled with illness as a child and yet succeeded in breaking into the fine arts and illustration world. Her feisty spirit is thought to be well-represented in Pippi visually. The comics have been translated for Drawn & Quarterly by Tiina Nunnally, a major Scandinavian translator with awards under her belt, and it's no doubt Nunnally who makes sure those amazing one-liners from Pippi pack their punch in this new edition. This translation was partly funded by the Swedish Arts Council. You can read and appreciate the Pippi comics without knowing all of these things, but knowing about the creators does add to the richness of the text and how such an iconoclastic character has survived with all her fire in tact. This edition of Pippi is actually in the "Enfant" line and deemed suitable for children. One thing is sure, reading these with children is a guaranteed situation where the rebellious-minded adult will have as much fun as the kids.
Pippi Won't Grow Up is a 56 page hardcover in full color and available this December from Drawn & Quarterly.
---
---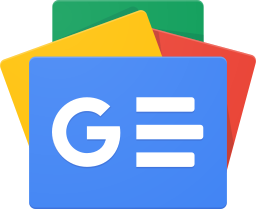 Stay up-to-date and support the site by following Bleeding Cool on Google News today!