Posted in: AMC, Preacher, Recent Updates, Review, Trailer, TV | Tagged: actor, amc, Betty Buckley, bleeding cool, cable, Cassidy, celebrity, Colin Cunningham, comic books, Comics, dominic cooper, episode 5, evan goldberg, Featherstone, garth ennis, Graham McTavish, Gran'ma, herr starr, hoover, Ian Colletti, Jeremy Childs, Jesse, Jesse Custer, Jody, Joseph Gilgun, Julie Ann Emery, l'angell, Madame Boyd, Malcolm Barrett, mamma mia!, Noah Taylor, Outlander, Pip Torrens, preacher, Prema Cruz, ruth negga, saint, season 3, seth rogen, Steve Dillon, streaming, tc, television, the Coffin, The Grail, tulip, tv, warcraft
---
Preacher Season 3, Episode 5 'The Coffin' Review: The 'Preacher' We've Been Waiting For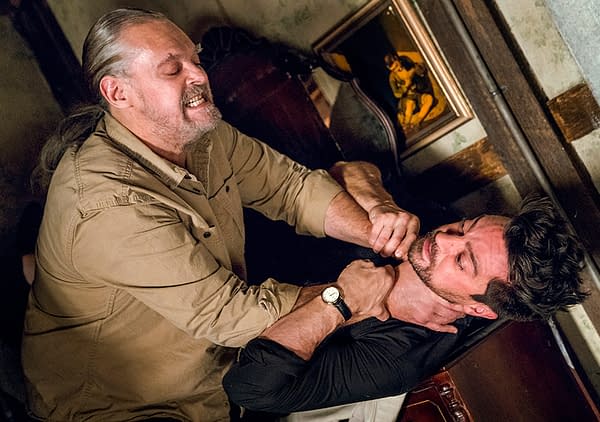 There is a ton to unpack in AMC Preacher s03e05 'The Coffin', so get out your scorecard cause here we go with our review!
● Jesse (Dominic Cooper), Tulip (Ruth Negga), Jody (Jeremy Childs), and TC (Colin Cunningham) got into a little "Werewolves of London"-sound-tracked brawl that left Tulip chained up and Jesse locked in a coffin at the bottom of a pond.
● Herr Starr (Pip Torrens) has his own issues, with Humperdoo (Tyson Ritter) not exactly in "messiah-shape" but The Allfather (Jonny Coyne) impressed enough by his literal song-n-dance to accelerate the rollout; which means they need Jesse back on the team now.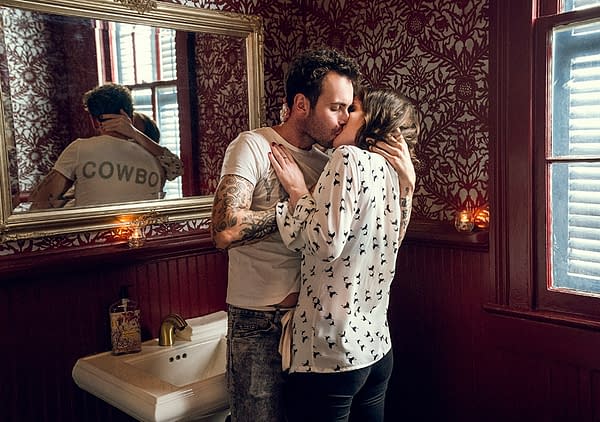 ● Cassidy (Joseph Gilgun) goes on a blind date…and ends up with a group of real Interview with a Vampire-type vampires.
● Tulip decides to take matters – and Gran'ma L'Angell's (Betty Buckley) neck – into her own hands, only to realize that neither Gran'ma nor Madame Boyd (Prema Cruz) can be trusted. If Gran'ma dies, then Tulip dies – and even though Jesse was able to save Gran'ma's life, she's gonna' need a soul. But Jesse's got a plan…
If that feels like a lot, then know that I haven't even scratched the surface – and that's why 'The Coffin' was the kind of Preacher that I'd been waiting for…even if there was one tiny issue:
Note: I'll be covering some themes and takeaways involving major and minor plot points from the episode, so keep that in mind. Definitely not looking for pitchforks and torches outside my apartment so spoiler warnings!
And here's a look back at the episode:
Preacher s03e05 'The Coffin': As Cassidy falls in with a group of mysterious strangers in New Orleans, Tulip and Jesse deal with the fallout of a failed escape from Angelville. Looks like we're going to catch up with old friends in the trailer and sneak preview for next week's 'Les Enfants du Sang':
Preacher s03e06 'Les Enfants du Sang': Tulip, Jesse, Jody and T.C. hatch an ambitious plan to save both Gran'ma's and Tulip's lives; Cassidy explores a new friendship in New Orleans.
https://youtu.be/wgIEHlYD2w4
PREACHER is a dramatic thrill ride that follows West Texas preacher Jesse Custer (Dominic Cooper), his badass girlfriend Tulip (Academy Award nominee Ruth Negga) and an Irish vampire named Cassidy (Joseph Gilgun) as they embark on a road trip to find God and are thrust into a twisted battle spanning Heaven, Hell and everywhere in between.

The 10-episode third season follows Jesse's quest for God which takes him back to the place he's been avoiding his whole life: home. Jesse, Tulip and Cassidy return to Angelville, the Louisiana Plantation where Jesse was raised, and find old grudges and deadly obligations await them. With the help of his friends — and a few enemies — Jesse will need to escape his past…because the future of the world depends on it.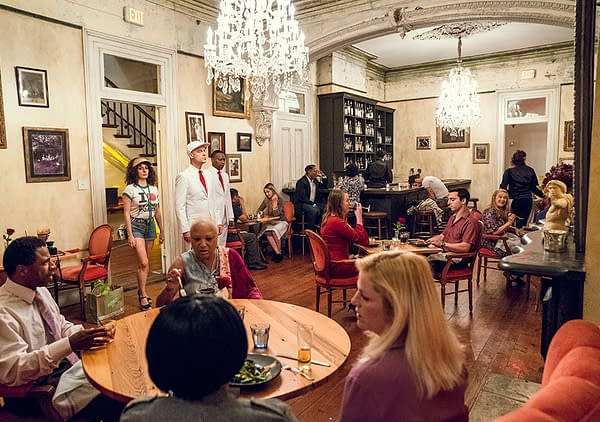 Ian Colletti, Graham McTavish, Pip Torrens, Julie Ann Emery, Malcolm Barrett and Noah Taylor also return for the third season; joined by new series regulars Betty Buckley (Supergirl, Split); Colin Cunningham (Blood Drive, Falling Skies); Jeremy Childs (The Last Castle, Nashville); Liz McGeever (Star, Nashville); Jonny Coyne (Turn, Alcatraz); Adam Croasdell (Reign); and Prema Cruz (Mozart in the Jungle).
---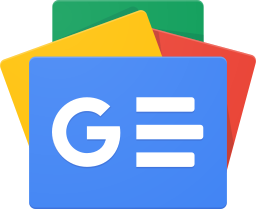 Stay up-to-date and support the site by following Bleeding Cool on Google News today!