If You're Following A Messiah, Things Might Get Hellish – Preview Judas: The Last Days From IDW
Coming out in the new year from IDW, we have what may shape up to be one of the most iconoclastic graphic novels of the upcoming year in Judas: The Last Days. It will also make you interested in the persona of Judas Iscariot in a rather compelling way. You'll understand his life and loves, the way that idealism and emotion can influence people, and observe his suffering in the two thousand years since his betrayal of his Messiah as he seeks to commit suicide but can't. To cut to the chase, the book even depicts Jesus, the very man Judas betrayed, in a same-sex relationship with another follower. It looks to be a book that opens up strange occult world to tap into modern life as well.
For both those reasons, those who are inclined toward Biblical canon are going to be a bit upset by this comic, but the creators are aware of that and plan to hit controversy head-on. Written by W. Maxwell Prince and drawn by John Amor, this is a book that's going to cause conversation and raise some ire, but what I'm seeing is some particularly good storytelling that prevails over the buttons its going to push.
Here's the solicit description:
Two thousand years after he betrayed Messiah, Judas Iscariot is still alive, wandering a world he doesn't recognize. It's a world where the strangest of fictions have come true: monsters, immortals, gnome-librarians who monitor human history – they're all real. And all Judas wants to do is kill himself. So why can't he? The most transgressive (and transcendent) story of the year begins in this all-new, original graphic novel chronicling history's preeminent backstabber and his quest for suicide.
And here are our preview pages, courtesy of the creators of the graphic novel: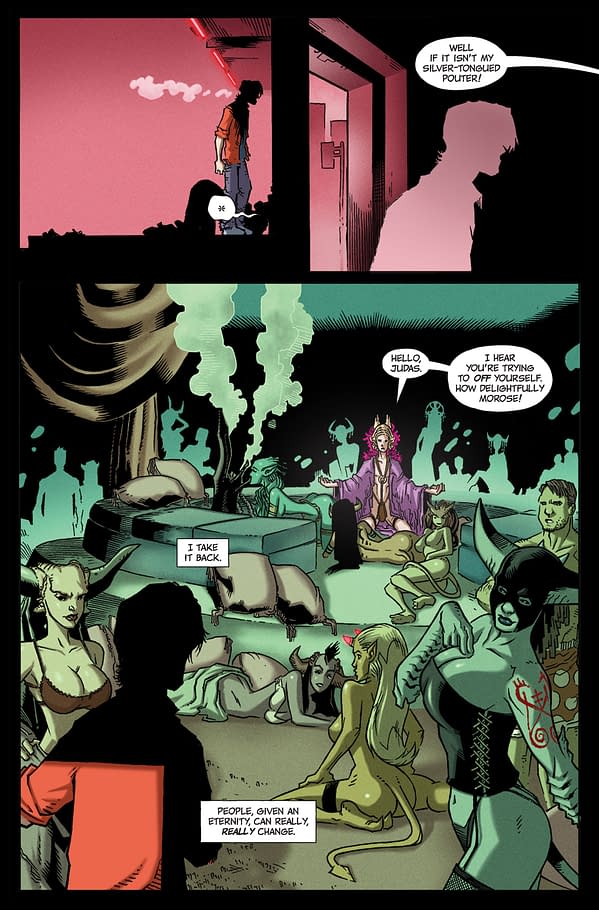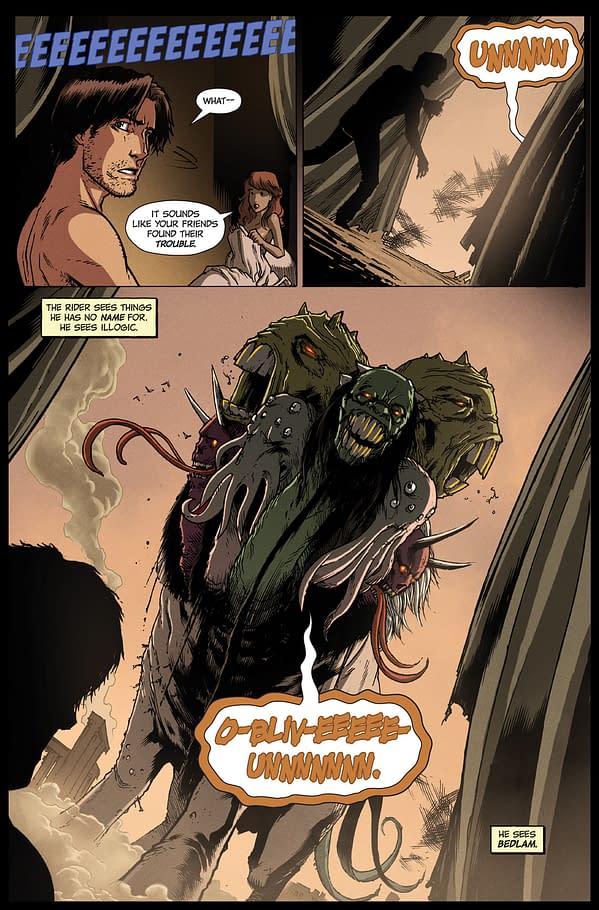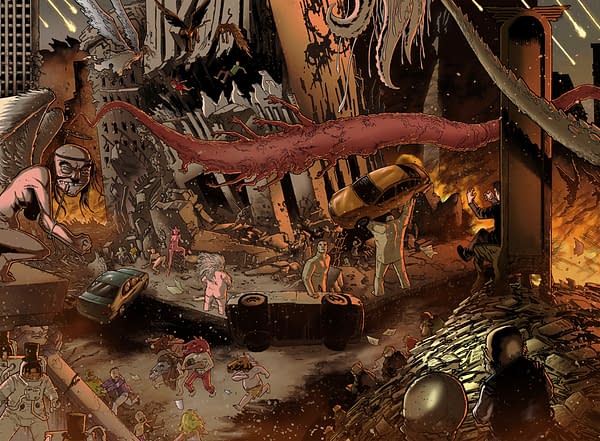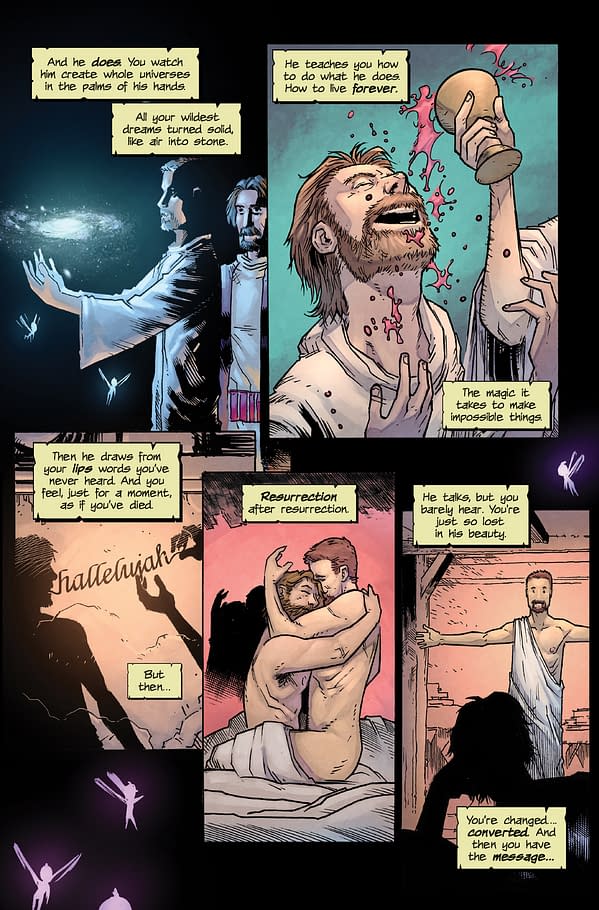 Judas: The Last Days will be on sale from January 21st 2015 onward, and reaches FOC on December 15th with Previews item code: NOV140509.