Posted in: Comics, Digital, Recent Updates | Tagged:
---
Proposing The Bleeding Cool Digital Comics Chart The recent David Brothers' analysis of Comixology's digital charts, criticised severely by Tim Stoltzfus with questions of accountability raised by Mark Millar, point out something rather large.
The sales reports on digital comics are non-existent to any degree than makes any kind of analysis possible or even desirable.
While the monthly estimates of print sales by ICV2 are flawed, they at least give us something to measure, to observe trends and get an idea of how the market is operating. And it's as valuable for rival companies to know the whole of the story, rather than just their own figures.
In a year's time when digital monthly sales have really blown up, and digital graphic novels are even bigger, and who knows what the singles market looks like, and how do you determine meaningful marketshare? How do you say with authority who is the #1 publisher in comics?
Comixology has removed Marvel and DC app figures from their statistics, leading to very warped results. And naturally these don't take into account figures through other services such as iTunes, Graphic.Ly, or even Wowio. It's going to be incredibly difficult unless publishers agree to release real and comprehensive numbers to another party, and in the short term nobody has incentive to do so, and a large disincentive to doing it as the market is in the developmental stage — and who is getting results from doing what, where, and how provides them with real competitive advantage.
The coming year or two is going will have controversial claims of publishers calling themselves the "real" #1 (and #2, and #3) publisher in comics due to digital and GN's, and it might be very tricky to sort that all out. Ironically, we may be heading into a digital dark age in terms of understanding what the developing market really looks like.
So. Bleeding Cool is proposing to create its own digital chart for comics based on the Nielsen ratings system. Creating a large population of digital comics readers and simply asking them what they read that week. And how much they paid.
It will be incredibly flawed, even more so when it starts. It will be self selecting rather than representative, it will rely on honesty and diligence and it will have no chance of reflecting actual numbers. Hopefully that will improve in the weeks and months to come. And if it falls apart, then it will have to be abandoned.
But for a first time we'll be able to see digital trends.
Bleeding Cool is inviting digital comics readers to get in touch.There will hopefully be rewards for participation in the future, but for now we hope that the very participation in something new will be enough.
[formidable id=3]
---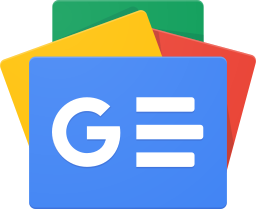 Stay up-to-date and support the site by following Bleeding Cool on Google News today!