The Return Of Ominous Press And 'Brutes And Babes'?
Artist Andy Smith is known for his work with creator-owned independent publisher Ominous Press in the mid-1990s, and now more than two decades later he hopes to bring some of those characters back to life for current comics readers.
Smith was recently signing copies of his X-O: Manowar issue 50 variant cover at Borderlands Comics and Games in Greenville S.C. when he took a few minutes to talk with Bleeding Cool about his love of that character and plans for Ominous Press to make a comeback next year. "I just did the cover for Borderland's variant, but I love the character," Smith said. "I love the design and I did issue #50 almost 20 years ago, so it's kind of special for me. I don't know anything about the story inside, but I'm happy to make a return to it with this variant issue for the store."
(Click here for full details on X-O's final issue, including spoilers)
Smith got his start in the industry under the mentorship of Bart Sears while he was studying at the Joe Kubert School of Cartoon and Graphic Art, and it was Sears who made the introductions for Smith to land his first freelance work drawing issues of the anthology book Justice League Quarterly and the first Green Lantern Annual before getting more work at DC, Marvel and Image Comics.
"When people ask how I broke in, it's not the typical story of samples after samples and getting rejected, I got in on the second try," Smith said of his fortunate career path, which also included some work on the X-O character's video game debut.
"They had two versions: Valiant did one which was X-O and Iron Man and Marvel had Iron Man and X-O," he explained. I did the Valiant one because I was exclusive with Valiant at the time. A lot of what I like about characters always comes down to the visuals, which makes sense being an artist, but I always liked the look going back to the original Barry Windsor-Smith and Bob Layton series in the 90s. I liked that design and really every incarnation since. When I worked on the monthly book with Bart when they were putting it out twice a month, he designed the upgrade. When I did the X-O Iron Man video game, I got to do my own take as well and design an Iron Man costume. That was fun. Aesthetically, Green Lantern is my favorite DC guy because of the costume, so it comes down to the costume, but for X-O I think the concept is pretty cool, too." Since then Smith has done advertising work and served as an adjunct professor at UNC-Charlotte teaching both figure illustration and sequential storytelling, but most recently he returned to his mid-90s roots working with Ominous Press.
"Back in '94, Bart was the Stan Lee of all of it because he created all the characters and I was the art director, but we put out three out of four titles we wanted to do before the company folded," Smith said. "This year at HeroesCon, we announced we're bringing it back. It's Bart, me as the art director again, Ron Marz is editor in chief and head writer now, and our business partner was the CFO before. The three main guys are back, and now Ron is too." The first preview of the new Ominous Press title Legendary debuted at San Diego Comic Con and the second issue followed at Baltimore Comic Con early last month, but the new stories are not exactly picking up where things left off.
"Instead of launching right in from that, because it has been 22 years, we wanted to take the three issues we did back in the day and re-release them with new art and new story," Smith said. "The new art is from Ron Marz and the story is by Tom Raney. It's six pages of new story each issue, but with a framing sequence to tie it all together. Because we never got our fourth issue out, we're finishing it now. Bart is drawing the fourth issue and I'm inking the issue to complete the saga from back in 94. That way, with Tom drawing, it brings it all together with the new stuff." Smith said the next new Ominous Press comic should be out around the same time of Free Comic Book Day 2017, but he also coyly dropped some mysterious information about its publication.
"We're partnering with a main publisher, we just can't say who just yet," he said. "I know who, but until all the contracts are signed, I just can't say. It's a 90 percent done deal and we're going to be co-publishing with them. If we were just doing Ominous Press our publishing would be different and probably earlier in the year, but now we want to go by their recommendations because they've been doing it for a while. So it looks like it will be May or June for the first title." In another nod to retro 90's favorites, Smith also said Bart Sears' illustration column 'Brutes and Babes' from the pages of Wizard Magazine will soon see a rebirth.
"(Bart) owns all that, so next year we will be releasing a whole book collecting that with some new material."
Nothing in comics ever truly dies, and at least for Andy Smith, it looks like some things even come back.
Smith and the gang from Ominous Press will be attending the New Jersey Comic Expo November 19 and 20 where more details about these developments may be announced. For the latest on Ominous Press, follow them on Facebook and Twitter.
Jonathan Rich is a freelance journalist, high school educator, and self-professed comic book nerd working in the Blue Ridge Mountains of western North Carolina. He writes about entertainment and pop culture for various print and web publications, including bleedingcool.com.
---
---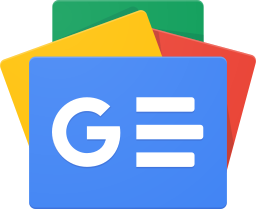 Stay up-to-date and support the site by following Bleeding Cool on Google News today!