Rich Johnston Plug Of The Week – Doctor Who: A Room With A Deja View "What's this Rich? We thought you said that you were flying out today? If you're currently midway across the Atlantic then how come you're posting this? That's a mighty fine plug, even for you."
What can I say, that's the power of the Dark Arts at my purvey (or some cunning use of this site's content management system anyway)
Anyway, basically I wanted to remind you all that tomorrow in the US, Doctor Who: A Room With A Deja View comes out. This is my first published piece of fiction with a licensed character, specifically the licensed character I spent my childhood wanting to be, my adolescence wanting to write and my adult years wanting them to bring back.
And since I got the chance to write a Doctor Who comic book, I was damned if it wasn't going to be my best shot and something unique. A story that could not be told in any other form than in a comic book. And a story that could not work with any other character. And a story that matters, that takes a multi-perspective look at life, its complexities and contradictions, and lays them out in twenty two pages without any splash pages.
My major influences on this are Steven Moffat's Blink TV episode of Doctor Who and Continuity Errors a Doctor Who prose short story of his, the Star Trek episode Darmok by Joe Menosky, the perspective of Dr Manhattan in Watchmen and fifteen years thinking about Doctor Who stories I'd like to tell.
I've send out some copies to reviewers this week. I've no idea what they'll make of it. Tomorrow, please feel free to tell me what you do.
Doctor Who: A Room With A Deja View by Rich Johnston and EricJ ships from IDW Publishing on Wednesday 22nd July. Both creators will be available to sign copies at San Diego Comic Con.
---
---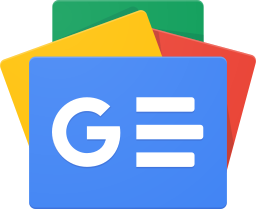 Stay up-to-date and support the site by following Bleeding Cool on Google News today!