Rings For Everyone!!! – The Latest Twist To The Blackest Night Promotional Rings Saga
Last week, Bleeding Cool told you about the new multi-coloured promotional rings, released to tie in with the Blackest Night event comic and its spin off books, and what you might have to do to get your chunky fingerwear.
And Augie pointed out that the reflection on the above image didn't work.
Well, anyway, DC are making it a little easier for retailers to stock the rings and for readers to collect them.
Previously, retailers could order a bag of fifty rings if they ordered either twenty-five copies or fifty copies of the qualifying comic. Well, DC are now letting retailers order twice as many rings for each qualifying amount. So where a retailer was to previously able to order twenty-five copies of Booster Gold #26 and then order fifty rings, they can now order a hundred.
Also, rather than staggering the distribution of the rings over a few months, all the rings will now ship in November on the same day the qualifying comic ship, helping retailers match rings to sales if they wish. Which means November is going to be incredibly ring heavy… with two lots of rings shipping on most weeks.
So the current schedule has the yellow rings shipping on November 4th with Doom Patrol #4, the orange rings and indigo rings shipping on November the 11th with Booster Gold #26 and R.E.B.E.L.S. #10, blue rings and violet rings shipping on November 18th with Adventure Comics #4 and Outsiders #24, and green rings and red rings shipping on November 25th with Blackest Night #5 and Justice League Of America #39.
Basically, if you really want a set of ring, it should now be easier and even cheaper to get them. And more smaller retailers will order the minimum amount they might not normally sell, to qualify for so many rings.
Expect that November comics chart to look different. Very different. And with R.E.B.E.L.S. #10 being the first of a two part story, maybe a few people will stick around for the second chapter in December…
---
---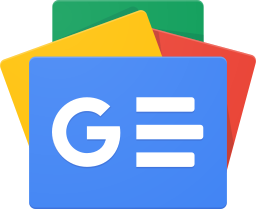 Stay up-to-date and support the site by following Bleeding Cool on Google News today!