Posted in: Comics, Recent Updates | Tagged: comcis, Kick Ass, real life, superheroes
---
Seattle Police Almost Shoot "Superhero" Seattle seems to have a preponderance of self-styled Real Life Super Heroes. And it's causing problems for the local police.
Seattle PI reports that on one occasion "police say a caped crusader dressed in black was nearly shot when he came running out of a dark park.
In another case, a witness on Capitol Hill saw the crusaders wearing ski masks in a car parked at a Shell station and thought they were going to rob the place."
A police bulletin has been sent to all officers this week, requesting they look at the Real Life Super Hero national website to get an idea of what they are dealing with.
The Rain City Superhero Movement includes the likes of Thorn, Buster Doe, Green Reaper, Gemini, No Name, Catastrophe, Thunder 88, Penelope and Phoenix Jones the Guardian of Seattle. All masked, they carry Tasers, nightsticks, pepper spray, but no firearms.
The identity thing is an issue, police were called out to the Phoenix Jones and his team apprehending a violent man swinging a gold club. But because they refused to identify themselves, the police couldn't take statements and the aggressor walked free – albeit without his club.
Phoenix Jones (pictured) has now identified as a local 22-year-old black man who is driven around by a female friend who stays in the car when he gets out in his black cape, black fedora, blue tights, white belt and mask.
After being interviewed by police, he arrived at the station only partly dressed, the rest was being repaired after he says he was stabbed by a drug dealer. The bulletin mentioned that he's now wearing body armour.
The police will be interviewing more member of the Rain City Superhero Movement this week, to be identified. Basically, the plot of Civil War is being carried out on the streets of Seattle – just without any dead giant black men.
A TV news crew will be following the group's actions tonight for a local TV station. Who'll be the first to upload it to YouTube?
As for the ski-mask wearers, they were in a Kia Fate car, which the police tracked down to one of their godmothers.
Keeping that secret identity is a lot harder than most people think.
---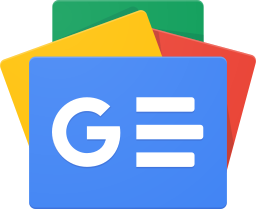 Stay up-to-date and support the site by following Bleeding Cool on Google News today!