WANTED:
Who: The Rookie Season 2
The Rookie is a police procedural dramedy that stars Nathan Fillion as John Nolan, the Los Angeles Police Department's oldest rookie. Nolan and his fellow rookies, Lucy Chen (Melissa O'Neil) and Jackson West (Titus Makin Jr.), navigate personal and professional relationships while learning to be cops. Training officers Tim Bradford (Eric Winter) and Angela Lopez (Alyssa Diaz), as well as Sergeant Wade Grey (Richard T. Jones), are responsible for training the rookies – and keeping them alive. In the first season, Nolan's training officer, Talia Bishop, was played by breakout star Afton Williamson. Unfortunately, Williamson left The Rookie during the hiatus, alleging sexual harassment and racial discrimination on set. According to ABC Television, the season premier will explain that Bishop has been hired away from the LAPD by a federal law enforcement agency. Nolan's need for a new training officer will likely be in important Season 2 plot point for the show.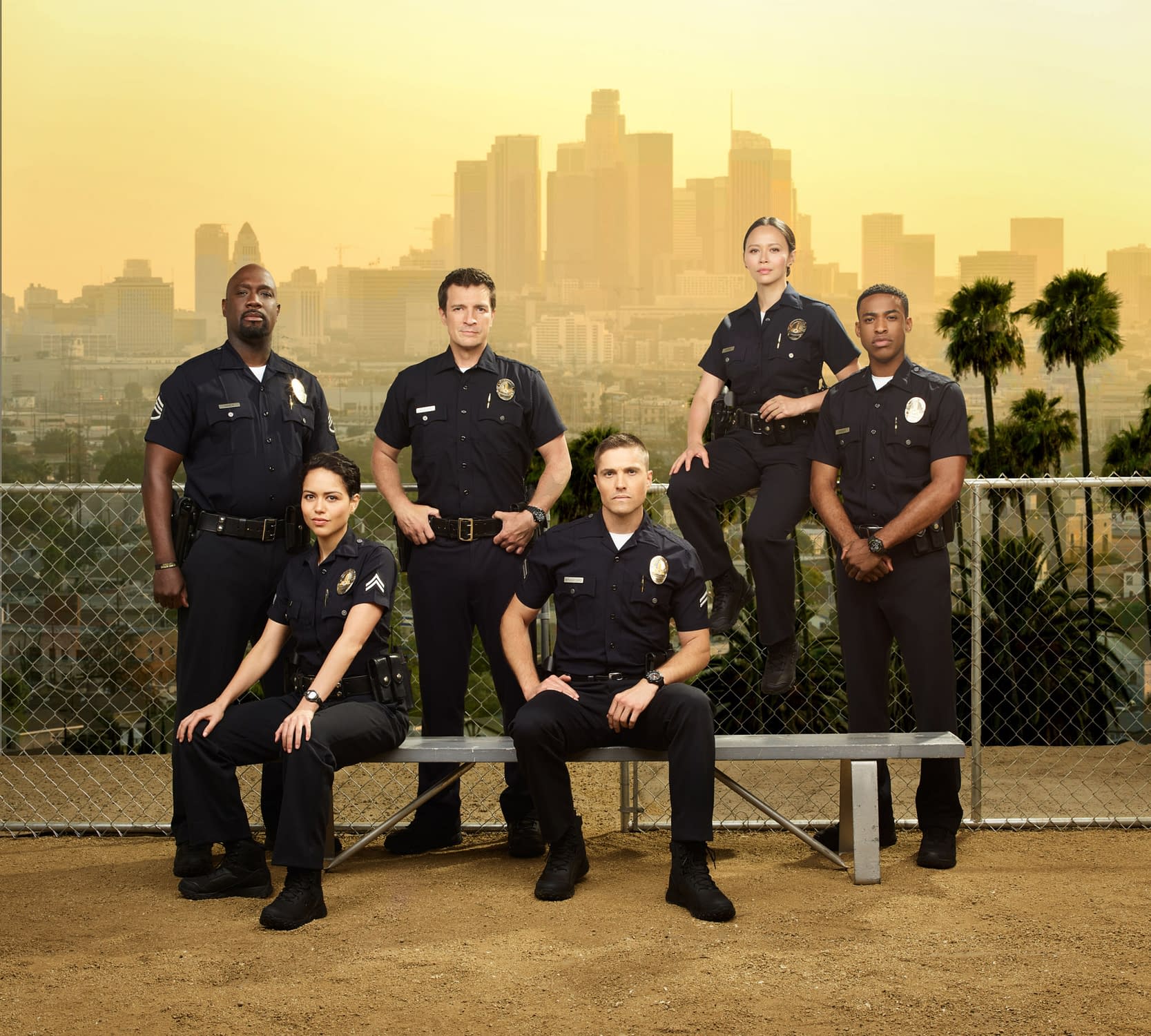 What: Season 2 Premier "Impact"
Official Episode Description from ABC:
"Danger is ever-present as the officers of the Mid-Wilshire precinct grapple with the aftermath of a plotted attack on the city of Los Angeles, leaving Officer Bradford fighting for his life.

Flash forward two weeks and the rookies receive the shocking results of their latest training exam, leaving one officer questioning what the future holds. Meanwhile, tension develops at home as Nolan and Lopez advance in their relationships with Jessica and Wesley."
As Bradford recovers from his bout with a deadly illness, the rest of the team will have to deal with the emotional fallout. Almost losing Bradford so soon after losing Captain Andersen (Mercedes Mason) might have the cops fraying around the edges. On top of that, Bishop has left the precinct. Our Beloved characters are likely facing some severe growing pains.
And who failed their exam? My money is on Jackson, as he is the super smart police legacy who went through a major identity crisis last season. It would make sense that he didn't do well on a test that he took while questioning his whole future. Chen would be the second choice, as she has lots of practical knowledge but doesn't spend much time studying. It is possible that Nolan is the one that failed the exam, but after losing the Captain and his training officer, are they really going to kick him while he's down?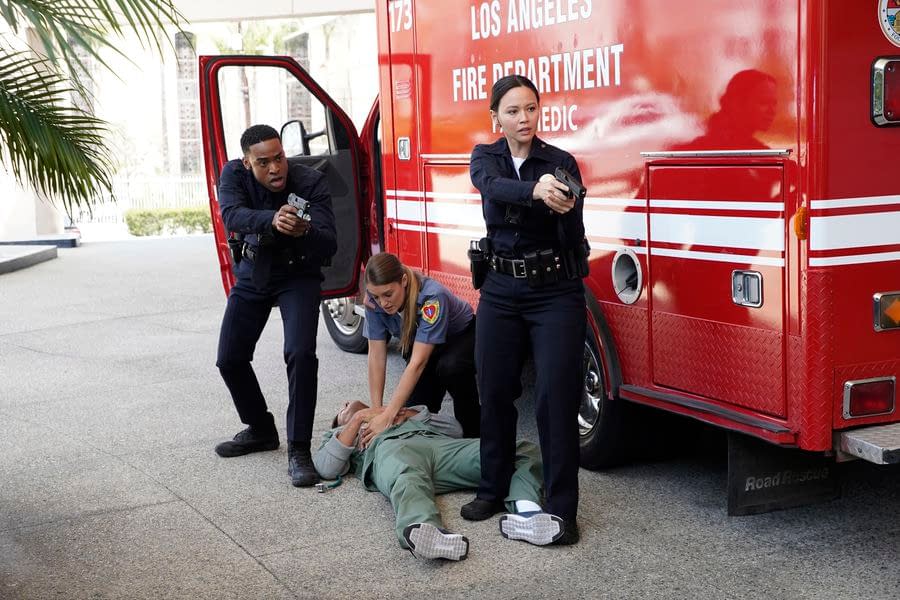 When: The Rookie moves to Sundays at 10pm.
ABC took forever to make the decision to renew The Rookie, leaving the show in limbo for a month after the Season 1 finale aired. When the studio did release information about the show's second season, it was to announce that The Rookie would be airing in the Sunday 10PM time slot. Even in its original Tuesday 10PM time slot, The Rookie was not a ratings superstar, doing much better in streaming markets. But the Sunday at 10PM time slot is widely considered to be the death knell for struggling shows. The show's new lead-in, Shark Tank, will have a much different audience and will likely do The Rookie no favors. Why renew a show only to stick it in "I have to get up early tomorrow" no-man's land?
However, there is one benefit to having Shark Tank as The Rookie's new lead-in show. Shark Tank's Mark Cuban guest starring as himself in the Season 2 premier!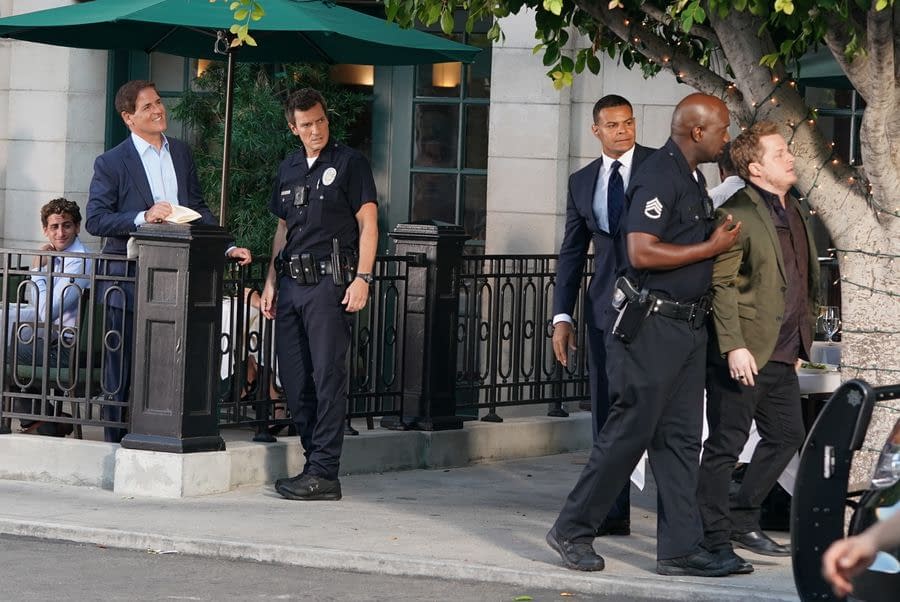 Where: ABC Studios Television Line-up
An early season finale combined with a late renewal, a move to Sunday night, and Williamson's troubling allegations, has made The Rookie's hiatus a harrowing time. ABC's lackluster response to the Williamson scandal and questionable promotion of the show may have hurt more than helped. The network seems to be strongly relying on Castle and Firefly fans to do whatever is necessary to watch Nathan Fillion. Hopefully they are pumping all their unused energy into making the show's second season excellent, because they are going to need to keep those loyal viewers.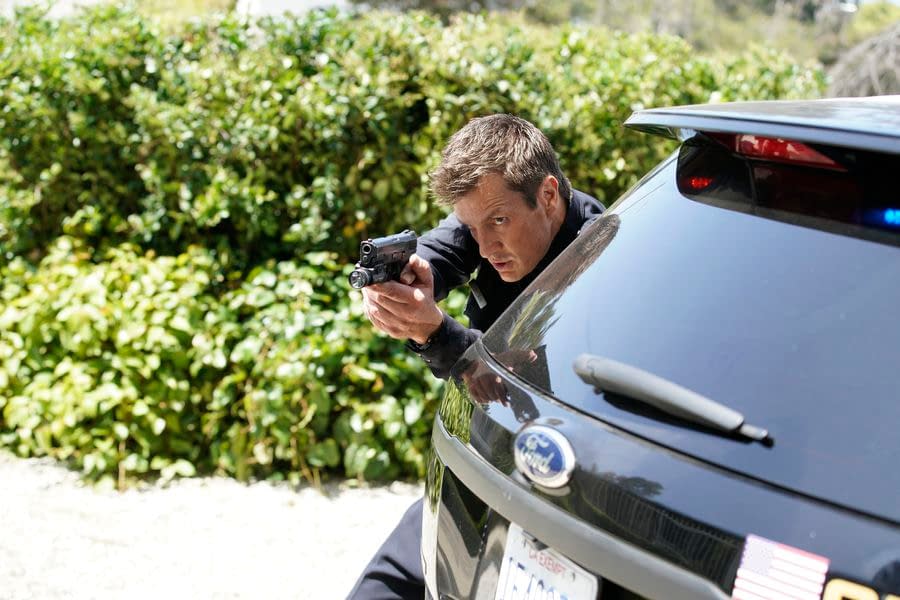 Why: What's Coming On The Rookie?
ABC's Official Season 2 Synopsis:
"Six months into his career as a cop, John Nolan, the oldest rookie in the LAPD, has used his life experience, determination and sense of humor to keep up with rookies 20 years his junior. But as he embarks on the second half of his rookie year, Nolan will be put to the test by a host of new challenges, romantic relationships and deadly criminals, as he looks to figure out what kind of cop he ultimately wants to be."
When viewers last saw the Rookie characters, Bradford had just contracted a deadly contagion. The rookies have finished their first six months of police work, proving what they learned both in the field and on an exam. Lopez is dating Wesley, an argumentative – and hot – defense attorney. And Nolan is trying to make a bi-coastal relationship with FBI consultant Jessica Russo (Sarah Shahi) successful. The second season will bring changes, new cast members, a new trainer for Nolan, new challenges, and a new primetime slot. Are you in?
Season 2 of The Rookie airs Sundays at 10 p.m. on ABC, starting September 29th.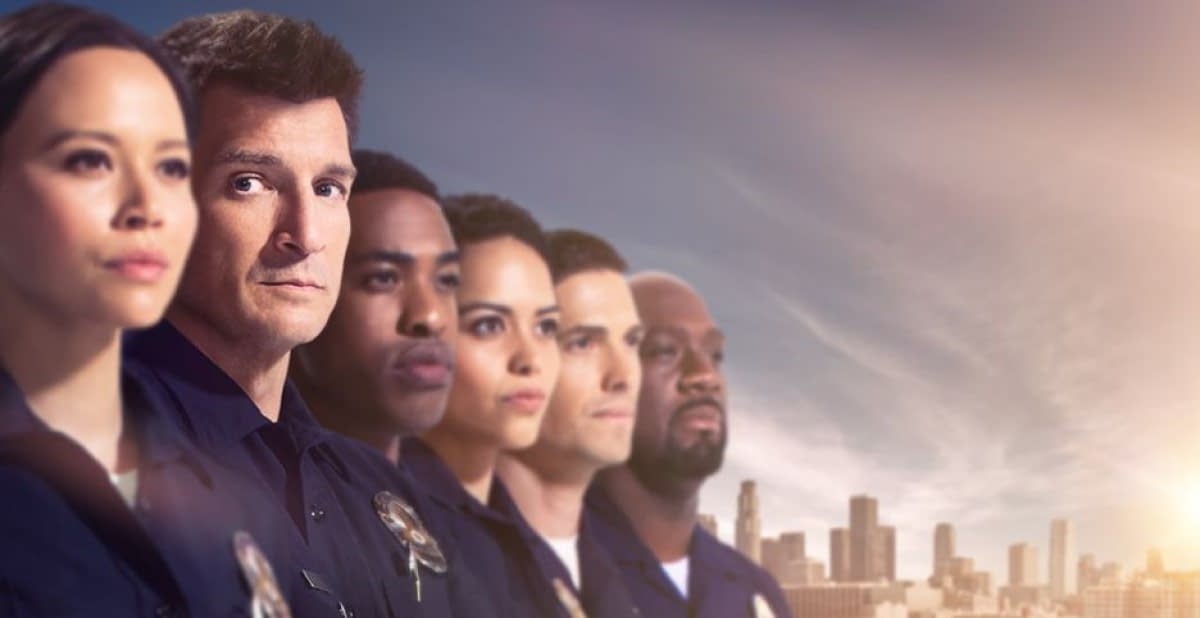 Enjoyed this article? Share it!