Grey's Anatomy's Kate Walsh Joins Netflix's The Umbrella Academy Series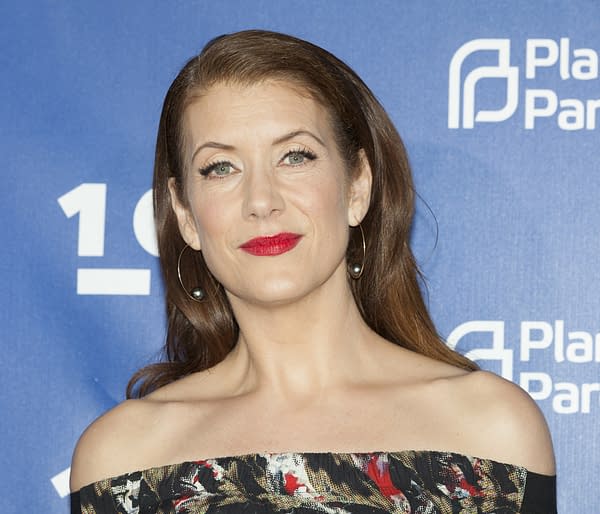 13 Reasons Why's Kate Walsh has signed for a recurring role in The Umbrella Academy, Netflix's upcoming series adaptation of Gerard Way and Gabriel Bá's comic book series from publisher Dark Horse Comics. The Grey's Anatomy alum will be taking on the role of The Handler, a composed and confident leader of a mysterious, bureaucratic company. Big or small, she's always ready to manage any situation — and though she uses charm as her most effective weapon of choice, it's best not to get on her bad side. The Umbrella Academy is a 10-episode series based on the graphic novels of the same name created and written by Way, illustrated by Bá, and published by Dark Horse Comics. Netflix's adaptation follows the estranged members of a dysfunctional family of superheroes (The Umbrella Academy) — The Monocle, Spaceboy, The Kraken, The Rumor, The Séance, Number Five, The Horror and The White Violin — as they work together to solve their father's mysterious death while coming apart at the seams due to their divergent personalities and abilities. Netflix's version of The Hargreeves Family includes Ellen Page (X-Men: Days of Future Past) as sister Vanya, who appears to manifest no super powers but has an amazingly strong interest in music; Tom Hopper (Game of Thrones) as Luther/Spaceboy, leader of The Umbrella Academy; Emmy Raver-Lampman (Wicked) as Allison/The Rumor, who can alter reality with her lies; Robert Sheehan (Mortal Engines) as shoeless speaker-with-the-dead Klaus Hargreeves/The Séance; David Castañeda (Blindspot) as Diego/The Kraken, the reckless and rebellious member of the family; and Aidan Gallagher (Nicky, Ricky, Dicky & Dawn) as Number Five/The Boy, the family's time-travelling, perpetually young brain.
The Umbrella Academy also stars award-winning singer/actress Mary J. Blige (Mudbound) as ruthless, time-travelling hitwoman Cha-Cha; Cameron Britton (Mindhunter) as her deadly efficient partner Hazel; Colm Feore (House of Cards) as world-renowned billionaire industrialist and eccentric inventor Sir Reginald Hargreeves; Adam Godley (Breaking Bad) as Pogo, a genetically engineered, tweed jacket-wearing, talking chimpanzee and family advisor/mentor; Ashley Madekwe (Revenge) as Detective Patch, a driven, fast riser within the police department investigating a series of murders – and The Academy; and John Magaro (The Big Short) as Leonard Peabody, who begins to take music lessons from Vanya and sees something special in this constantly dismissed wallflower. Universal Cable Productions is set to produce the series, with Steve Blackman (Legion) serving as executive producer and showrunner. Way, Bluegrass Television and Dark Horse's Mike Richardson and Keith Goldberg are set to executive produce the pilot, directed by Peter Hoar from a script by Jeremy Slater.