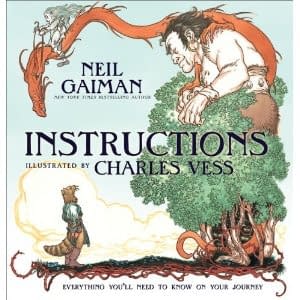 Straight from Neil Gaiman's blog, which he labels "Happiness", the Neil Gaiman poem Instructions, illustrated by Charles Vess and narrated by Gaiman. We see the illustrations of Vess as they move from pencils to painting and they serve as a trailer for the book, available to order now.
Sit back in a favourite spot, with something cool and liquid and enjoy.
Enjoyed this article? Share it!