Back in 2016, Bleeding Cool reported that Marvel Comics convinced video game retailer GameStop to open a Diamond retailer account in order to order copies of Amazing Spider-Man #1, which were to be used by the store to promote the Amazing Spider-Man 2 video game. At the Diamond Retailer Summit at C2E2 this week, the spectre of GameStop muscling its way into the comics business reared its ugly head once more during a presentation from Titan Comics' Chris Thompson.
After revealing that Titan's Bloodborne comic series by woodsman Ales Kot had been upgraded from mini-series to ongoing, Thompson assuaged the fears of retailers, sometimes a paranoid and superstitious lot, especially when it comes to protecting their territory in the volatile Direct Market. According to Thompson, GameStop has no plans to get into the comics business, and will be ordering comics from Diamond only for promotional purposes, such as video game preorder bonuses.
So retailers remain safe for now from competition from the national video game chain… that is, unless GameStop changes its mind. Our advice to the gaming retail giant: comics will break your heart, kid.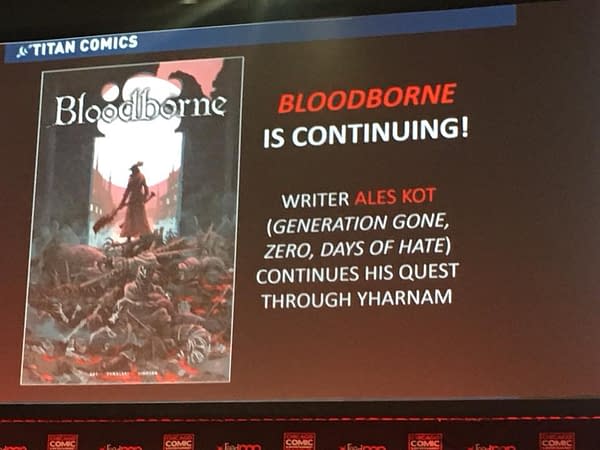 Enjoyed this article? Share it!