WHAT IF…?
What if… Alan Moore's Fashion Beast had been made as a film? The Northampton Herald And Post asks…
Alan laughs: "It might have led to a whole different world in which people would have erroneously assumed that I was obsessed with fashion rather than a world in which they erroneously assumed I was obsessed with superheroes. I was really, really impressed with Fashion Beast. I read it through a couple of times just for the novelty of the experience."
SWEET ROSE CITY
Carlos Raphael tells us that;
My comic American Revere is debuting at Rose City Comic Con, at the Champion Comics table (N-13). If you have anyone from Bleeding Cool covering the con, send them down to my table and I'll give them a free copy of my comic, and if anyone comes up to me at the table and mentions Bleeding Cool, I'll give them a free print.
There you go folks!
WEAPON GRAMPA
A commission piece by Rafael Grampa.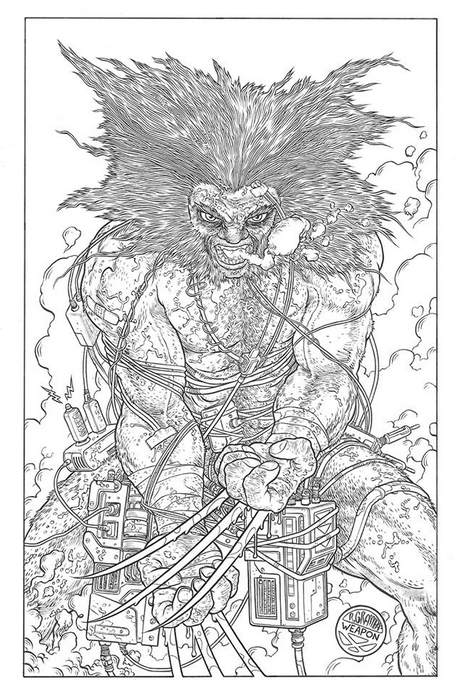 BACK IN OCK
Doctor Octopus returns – somehow – to Indestructible Hulk Special #1 out next month. Say, this couldn't be a time travel thing, could it?
PANINI GETS A NEW FILLING
Panini appear to be publishing The League Of Extraordinary Gentlemen: The Black Dossier in German… under their Marvel banner. It just looks… odd, doesn't it?
SI OF THE TIMES
Si Spurrier shows off his storytelling range in Crossed Special #1, with colour codes, symbols and narrative boxes – or lack of boxes.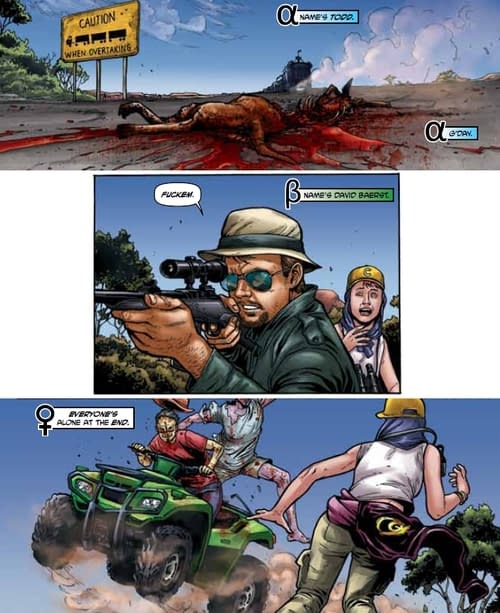 IS THE POPE A COMIC BOOK ARTIST?
Paul Pope's poster for the Miami Book Fair, courtesy of Robot 6.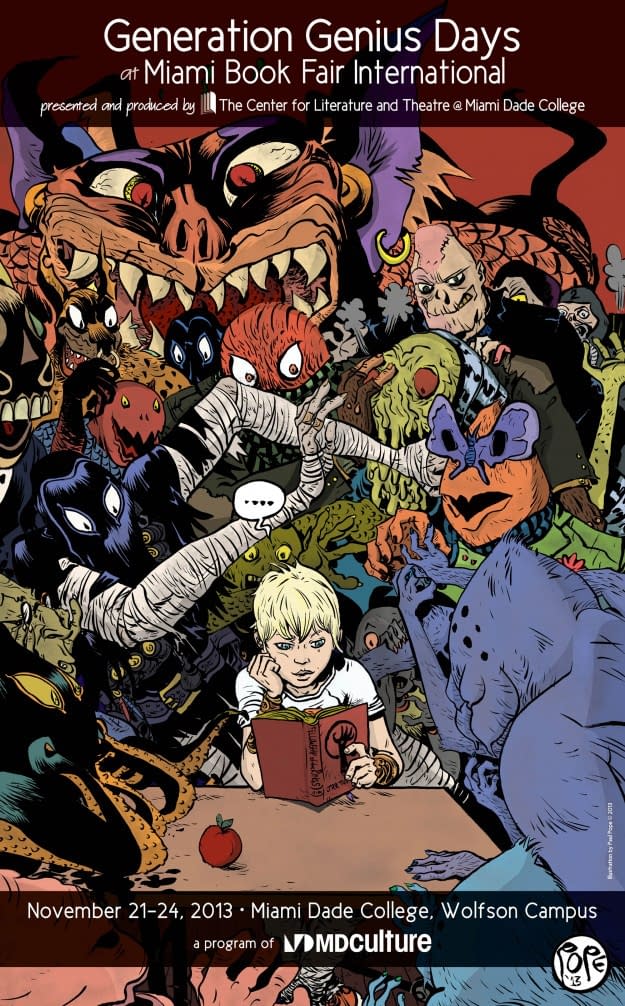 Enjoyed this article? Share it!