Silk Cotton's Caribbean Pantheon Looks For English Language Publisher
Are you a comic book publisher? Do you want a graphic novel about a Caribbean pantheon? Welcome to Silk Cotton, a new, completed graphic novel by Colleen Douglas, Jesus C. Gan and Lorezo Palombo.
---
Silk Cotton is the name of a new, completed graphic novel by Colleen Douglas, Jesus C. Gan and Lorezo Palombo about a Caribbean Pantheon of supernatural beings, something never attempted in comic book format before. It has been published in Italian by Leviathan Labs, and sold out its first printing at Lucca last year in its entirety. Spanish language rights have also been bought (just for Spain) but the rights to the English language, in which the graphic novel was created have not been sold. Yet. So what better time than Black History Month for such a project to get some traction – and maybe an English Language publisher? Or French, German, Portuguese, Korean, Japanese or more? If you are interested, get in touch with Colleen Douglas, right here.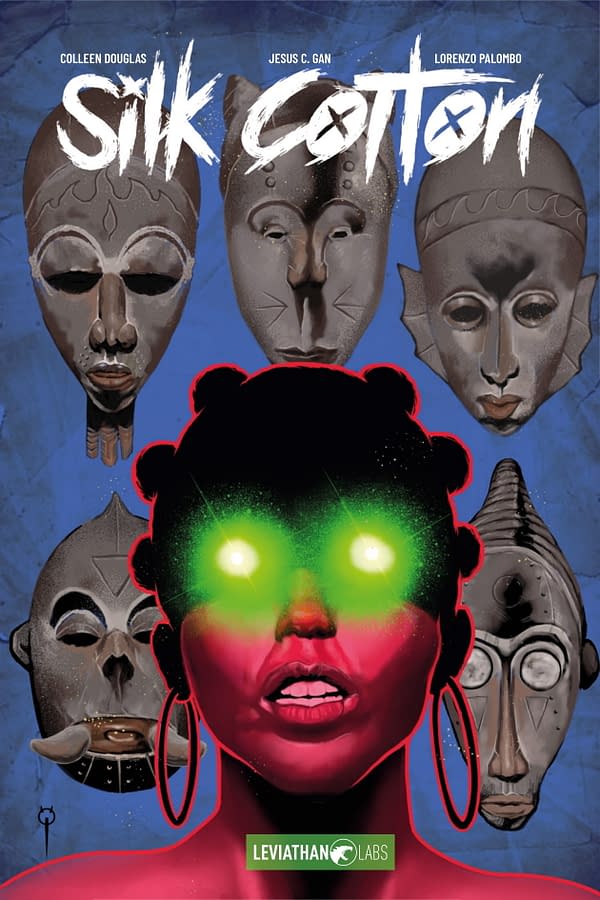 John Jennings is Professor of Media and Cultural Studies at the University of California at Riverside, where he examines the visual culture of race in various media forms including film, illustrated fiction, and comics and graphic novels. Author of the upcoming My Super Hero Is Black from Simon & Schuster, and the current Marvel comic book Silver Surfer: Ghost Light, writes of Silk Cotton "Representation is an extremely powerful anchor to how we see ourselves, others and the world. I was so struck by the conviction that Douglas shows and relates in her introduction regarding why she wanted this book in the world. Just like the protagonist, Peter, she was raised on the oral folk tales passed down from generation to generation; each spirit given its context and sense of importance and also showing how each related to the overall mythopoetic of the Caribbean Supernaturals. Douglas has a deep knowledge and reverence for these wondrous spirits and truly understands the utility of a well-told tale. Jumbees (spirits) dance and flicker from panel to panel with a beauty and rage seldom seen. Gan's amazing lines feel both fresh and ancient and, colorist, Lorenzo Palombo's hues bring out a nuanced interpretation of these monsters and miracles that inhabit the pages of Silk Cotton. I found myself drawn into the story almost immediately and I loved that we were given a guide to these amazing beings. Each creature and character inspired by the powerful storytelling traditions of the Guyanese Diaspora."
But that's what he thinks, now you get a look for yourself, as we meet Peter, who has been told the stories just like every child in the Caribbean… but they are far more than stories.