Posted in: Comics | Tagged: Aubrey Sitterson, embargoed, gi joe, HRL, idw, scarlett's strike force
---
IDW Cancels Female-Focused GI Joe Comic Before The Orders Are In
There's still more than a week before the December 5th final order cutoff for retailers to order Scarlett's Strike Force, the new GI Joe series launching out of IDW's First Strike super-mega-crossover event. But before all the orders are in for the first issue, set to hit stores on December 20th, the book has already been canceled by IDW.
"Unfortunately, IDW told me early this month that Scarlett's Strike Force was being canceled after issue #3," writer Aubrey Sitterson told Bleeding Cool in an exclusive interview. "And with up through issue #4 already written, that means ending on a pretty outrageous cliffhanger."
Since the first issue is more than a month away from hitting stores, with time yet left for retailers and fans to order it, it might seem premature for the book to already be canceled, but Sitterson relayed the reason he was given by his publisher, as unlikely as it sounds: "IDW told me they made the decision due to low sales." But if orders are still open, how can sales be the reason? Are there other factors at play here?
A seemingly likely factor in the cancellation is the controversy surrounding Sitterson's comments on September 11th, even though Sitterson denies that's the reason he was given. Sitterson has been at odds with what he describes as "a certain vocal minority of Joe fans," who have taken issue with changes such as introducing a new version of the character Salvo as a Samoan woman and an Ed Luce variant cover that Bleeding Cool praised as "homoerotic." Additionally, a group of comics fans who disagreed with Sitterson's politics sent him death threats and campaigned to get him fired from the book.
At the time, IDW, which has attempted to stake out a reputation as a publisher of progressive books like March and Love is Love, appeared to stand by Sitterson, but in our interview he tells us that they forbade him from promoting the book.
"Outside of social media, this is actually the first promotion I've done for the book in more than two months. When everything went down in September, IDW told me that if I wanted to stay on the book, I couldn't do interviews or anything to promote it, and IDW PR even shut down a podcast interview I lined up," Sitterson told Bleeding Cool. "Folks were really mad — I mentioned the death threats earlier — and IDW said they didn't want me rubbing it in people's faces that I still had a job, so there were a few weeks where I wasn't allowed to even mention Scarlett's Strike Force or the First Strike issues that were coming out at the time."
It wasn't just Sitterson who stopped promoting Scarlett's Strike Force. The first announcement of the book happened on September 9th via an exclusive interview with Paste Magazine, and a press release followed shortly thereafter. But after the controversial 9/11 incident, there has been absolutely no promotion of Scarlett's Strike Force from either the creative team or from IDW, a fact made glaringly obvious by the fact that the publisher hasn't even uploaded the book's cover to PreviewsWorld, despite final order cutoff fast approaching and other books shipping that week having their covers on the site, and promotion for other books coming out that week receiving promotion during that time period.
With no official PR, and the book's writer forbidden from doing interviews, the cancellation of Scarlett's Strike Force looks less like a matter of financial performance and more like a self-fulfilling prophecy. Cancelling the book in response to the controversy would blatantly appear to be capitulation to harassment, but starving the book of promotion and then canceling it once things died down, claiming sales as the reason, could avoid that perception while accomplishing the same end result.
Bleeding Cool reached out to IDW for comment, but as of press time they have not responded. Read our full interview with Aubrey Sitterson here.
---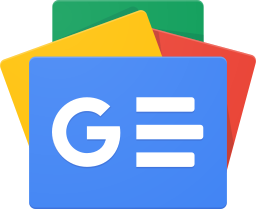 Stay up-to-date and support the site by following Bleeding Cool on Google News today!