So Why Were Copies of Marvel Comics' Incoming #1 Destroyed Anyway?
It's the week before Christmas, and the comics were apparently not delivered with care, as Marvel Comics' big Christmas anthology setting up the rest of 2020, Incoming #1 (semi-spoilers here), has damages, and replacement copies are not there. Especially for a top book from Marvel or DC, a small percentage of copies are set aside by Diamond as damage replacements, but when damages were called in for Incoming #1 on Tuesday and Wednesday this week Diamond told anyone who asked, there were no replacements to be had and all damage replacements requests were going to the dreaded Back Order list.
Why? Were no copies put aside? No, upon further inquiry Bleeding Cool learned that all copies were pulped … destroyed … gone.
So again why? Well we already knew back in November that Incoming #1 had gone to second print, which means that it sold out but Diamond after sending out all ordered copies two weeks ago, destroyed all the leftover copies due to a "manufacturing error".
If that sounds odd, well it is. In the past when books have been pulped Diamond has done so because the books have some issue with printing, and the company has recalled them: such as the infamous Action Comics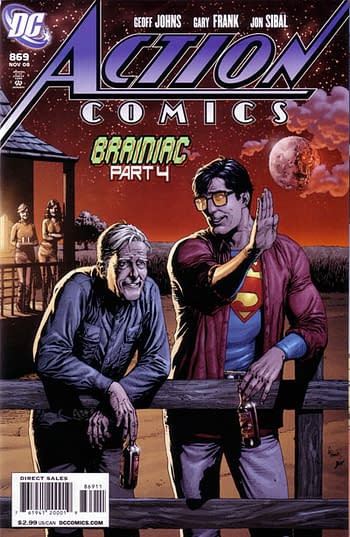 where Superman is drinking a beer,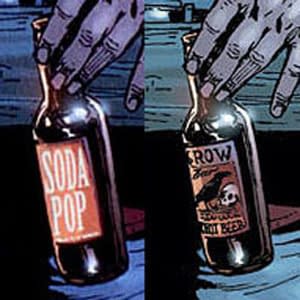 or the more recent issues of Superman and Supergirl recalled because … well reasons. However, Incoming #1 has not had copies recalled from stores and is still set to be available for sale on December 26th, and the second printing due in stores on January 9th.
So what is the problem? So far no issue has been found with the interior contents but as anyone can see from the pics below copies of Incoming #1 have not been arriving at stores in good condition.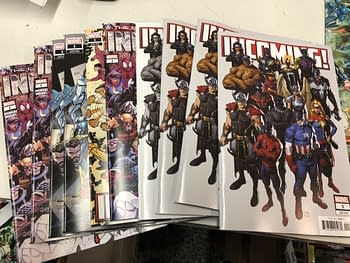 Most copies have splits on the upper and lower left hand corners, most likely due to a printing issue, and at least two stores have reported to Bleeding Cool that every copy they received, be it of the normal cover or the several variants, is damaged like this.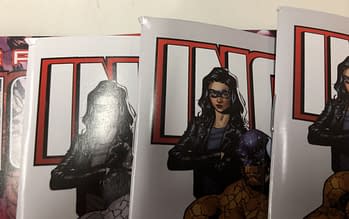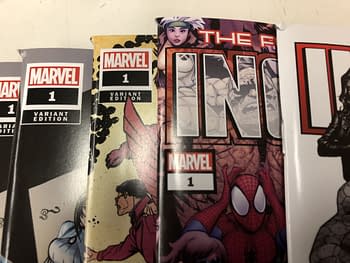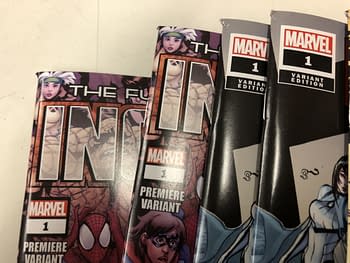 Every copy.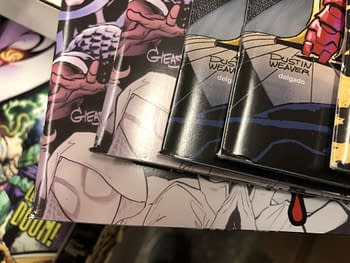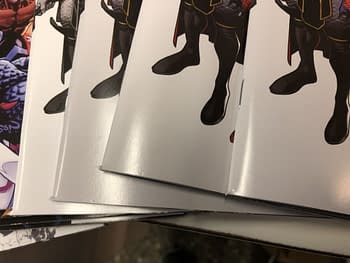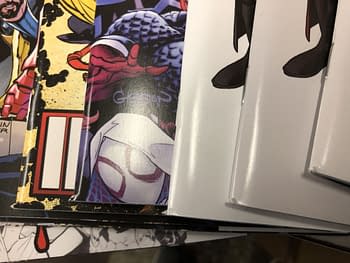 Meaning that most stores that ordered heavily to get the 1:100 J. Scott Campbell variant or 1:500 J. Scott Campbell variant (which is sad as it just the cover to his second Marvel art book Marvelous Art Reloaded) likely got damaged copies. (We shall see as people try to buy them next week.)
Now with a book at this price point, $9.99 for one issue, the book is extra large and that seems to be what has contributed to what looks like printing damage to most copies. However, as the new Diamond boxes are being used for shipping, and this damage is on the corners perhaps the new boxes also are to blame?
However, one store has reported they've had no damaged copies, but when trying to find out WHAT was the manufacturing damage that was so bad Diamond pulped all remaining copies … Diamond could not be reached for comment.
So any other theories?