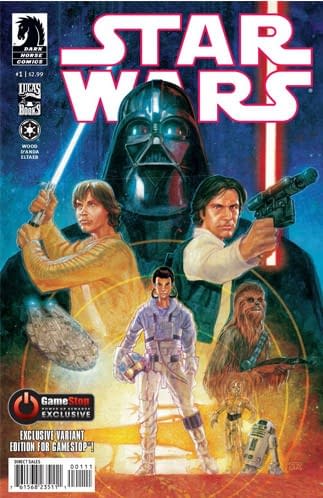 US videogame chain Gamestop is offering an exclusive variant cover to Brian Woods' Star War s #1.
Limited to three thousand copies, it can't be bought in stores and it's only available to members of their "Power-Up Rewards" club, and can only be bought with rewards points.
So a) there aren't that many of them comparatively, b) most people who have bought them have basically got them for free and may not realise their collectible potential, c) those who do realise have been able to sell them for over $130 each on eBay and d) there are still copies available for anyone with a few thousand spare reward points,
If that's you, go fill your boots.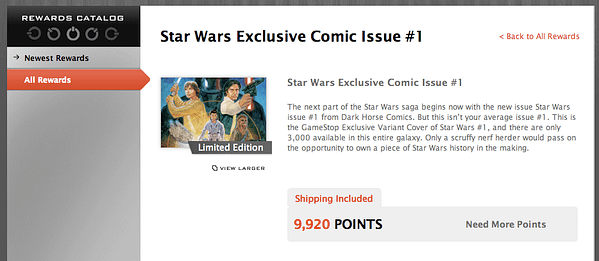 Enjoyed this article? Share it!