Spirit Leaves, Leaving Toronto In December When Rossi Gilford studied at Duncan of Jordanstone College of Art and Design in Dundee se graduated in 2014 with an Honours Degree in Illustration. And for her degree show she produced her own comic book Spirit Leaves.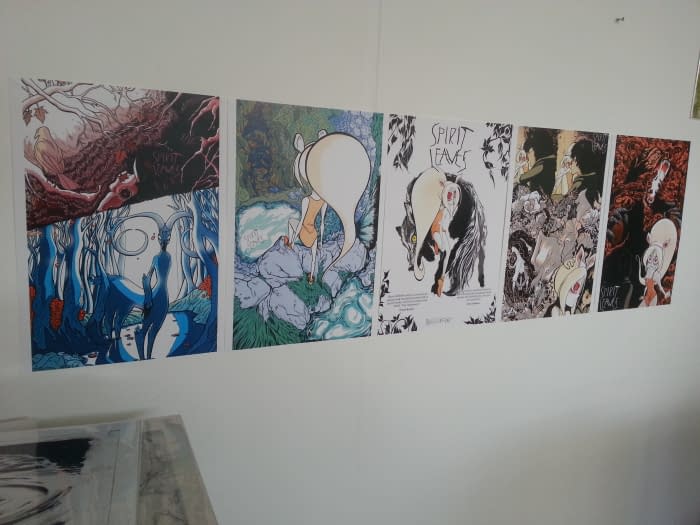 Currently living in Toronto, you can find published copies of the comic at the comic store Silver Snail, but now it's going further afield. Being published by Chapterhouse Press and made available in comic stores worldwide in December, courtesy of Diamond Comic Distributors.
Scottish-born Rossi Gifford's quarterly debut has been hailed as "a beautifully rendered surreal adventure" by Ramon Perez, and a "dynamic and involving with a gorgeous colour palette" by Dave Gibbons. Freya, an albino deer girl training to be a shaman, sets off to the mystical forest to find out what is causing an imbalance. Along the journey,she meets a wolf boy looking for the same entity, and they agree to find it together. Both are determined to pursue this force and prove they are capable on their own – but how do you stop a demon? With cover quotes from Frank Quitely and Dave Gibbons, there could be quite the appeal….