Readers last saw Planet Terry, the boy star of Lennie Herman and Warren Kremer's 1980s Star Comics: Planet Terry series as an adult in the pages of C.M. Punk and co.'s Drax series. Now, they'll get a chance to read his original adventures as Marvel is collecting all twelve issues in a new Star Comics: Planet Terry Complete Collection trade paperback, announced in Marvel's April Solicitations and due for release sometime this year.
The price tag is $40, but if you think that's too steep for a softcover, remember that a collected edition means the comic will eventually make its way to Marvel Unlimited as well.
Check out the solicit below, and view Marvel's full April solicitations here.
STAR COMICS: PLANET TERRY — THE COMPLETE COLLECTION TPB
Written by LENNIE HERMAN, STAN KAY & DAVID MANAK
Penciled by WARREN KREMER
Cover by WARREN KREMER
ON SALE MAY 2019
Reach for the stars with the eighties spacefaring sensation! With Robota and the mighty Omnus by his side, nothing can stop young Planet Terry as he journeys the galaxy in search of his long-lost parents — while fending off threats such as the Ruby Monster, the Tarantalugs and Vermin the Vile! Sam Space, intergalactic private eye, lends a hand against the evil Repugna and her mad menagerie of monsters — and the prison planet Alphatraz just might turn our hero into Planet Terry-ble! The secret of Space Station W-22 will change his life — but will he ever find his folks? Don't be so sure you even want to, Terry! It's action, fun and family drama in a cosmic comic saga like no other from Marvel's classic 1980s all-ages imprint! Collecting PLANET TERRY #1-12.
288 PGS./All Ages …$39.99
ISBN: 978-1-302-91864-4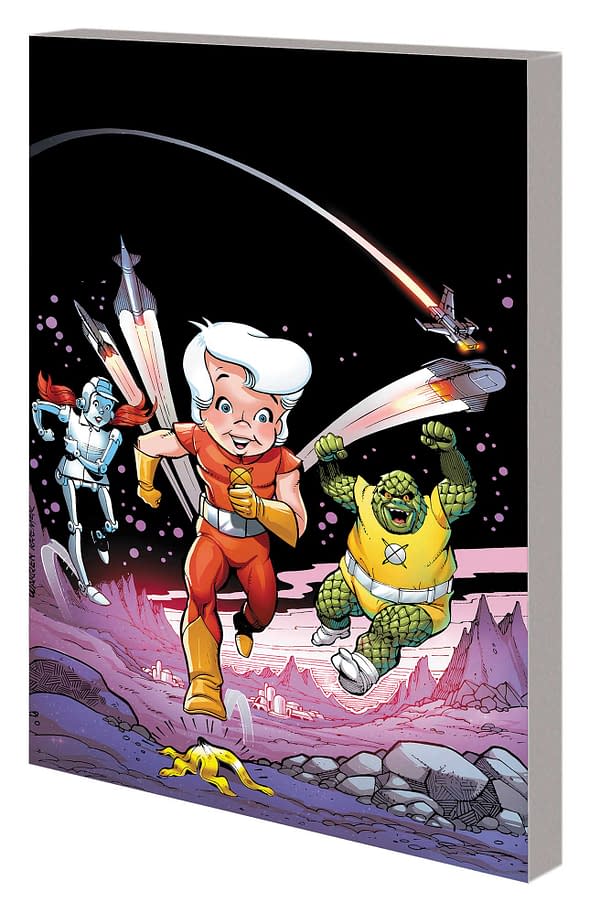 Enjoyed this article? Share it!