Superhero Artwork In Pottery – And Other Media – On Display In Stoke-On-Trent
Kapow – The Art Of Superheroes And Villains is a new exhibition being held at, of all places, the Potteries & Art Museum in Stoke-On-Trent, England. Running until September,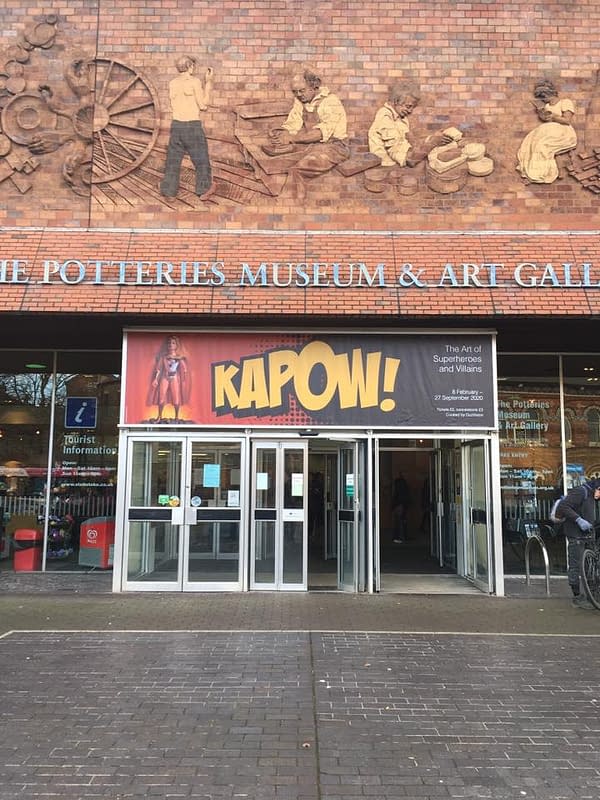 Friend of Bleeding Cool, Jason Atomic, has some work exhibited in the gallery and recently took a trip to the show to see his work – and others, on display. And, handily, he took a camera as well.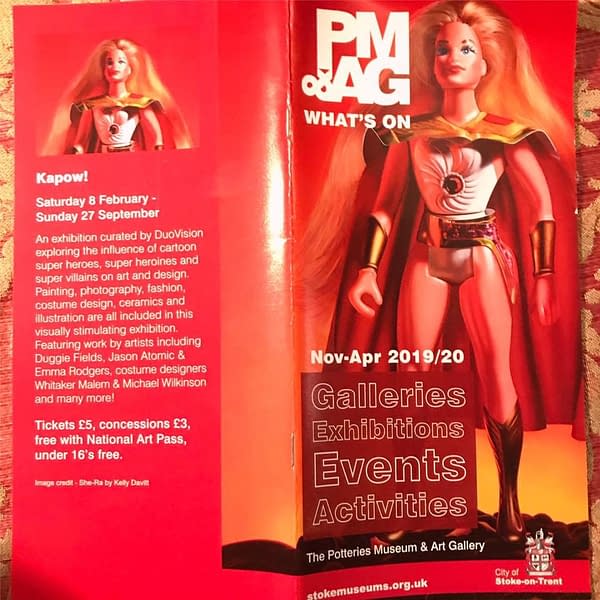 Some of his own work…
=