Tapas Media is to add Heavy Vinyl by Carly Usdin and Nina Vakuev, the comic Boom published a couple of years ago, to their webcomics service.
Tapas, formerly known as Tapastic, is a webtoon syndicate set up by South Korean entrepreneur Chang Kim in October 2012, operating from both Seoul and San Francisco by Tapas Media, and serving as a competitior to fellow Korean digital comics publisher, the more established LINE WebToon.
Like LINE WebToon, the comics distributed are free to the reader on the website, with a freemium mobile app. And these are their plans for Heavy Vinyl.
Firstly, the series Heavy Vinyl: Life On The Road has been cut up and reformatted for the servicem and published today. And then Tapas Media will debut a new Heavy Vinyl original graphic novel exclusively on their digital platform prior to its print release.
So a page like this…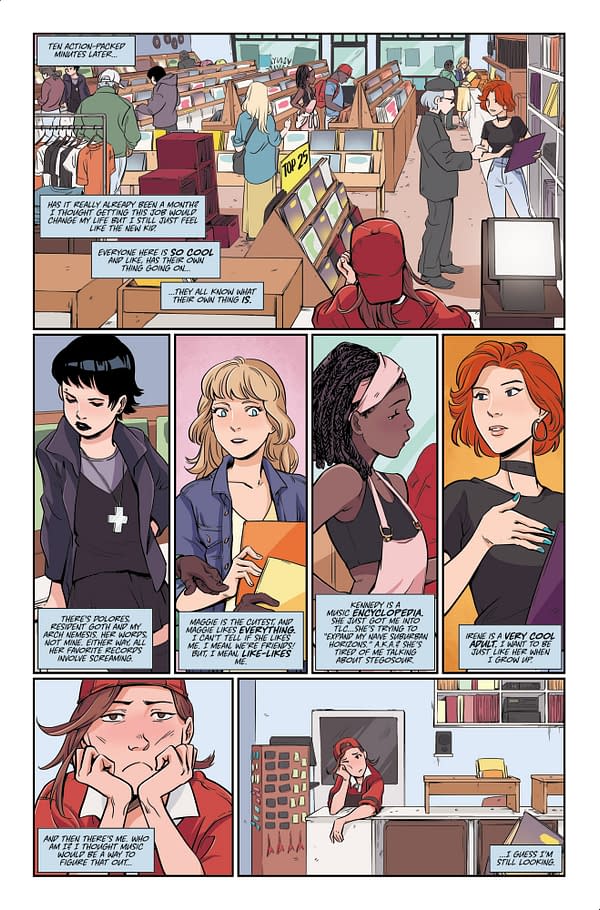 Becomes a reading experience like this:
Anyone else fancy taking their comic book through a similar process?
Enjoyed this article? Share it!