This Saturday sees the re-release of Eric Shanowar's Age Of Bronze #1 in the dollar-priced Image Firsts line. The big difference from the original publication is that it will be in colour.
And not only that, but it heralds the colourisation of the entire comic. All the previously published material will be reissued in colour and new issues of the historical Trojan War drama will be published in colour, courtesy of colourist John Dallaire. He has been working on this since 2011's digital republication of Age Of Bronze from Throwaway Horse that soon ceased along with the publisher. But it seems the colouring continued.
The first book, A Thousand Ships, will be published in full colour in September, and will continue with a new republished book each year. And Age of Bronze will be published as a monthly series again next year, beginning with the long-anticipated #34, which will now be digital only – and then later collected in colour.
Here is a preview of next week's Age Of Bronze by Eric Shanowar… and John Dallaire.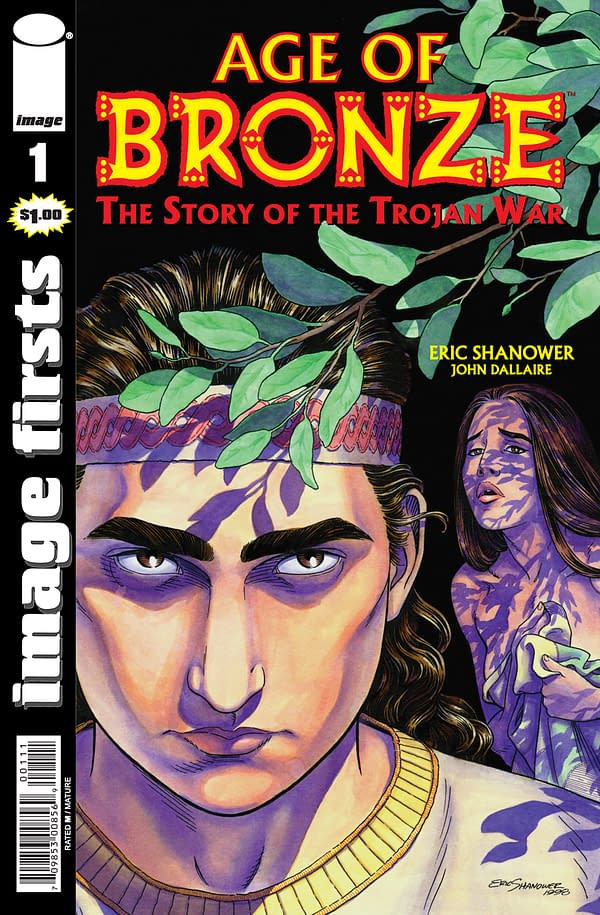 Enjoyed this article? Share it!