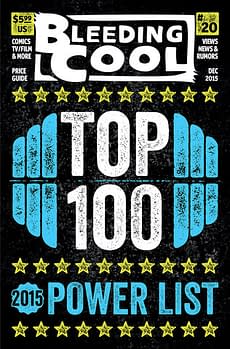 I'm doing something different this year. The Fourth Bleeding Cool Top 100 Power List for the next Bleeding Cool Magazine is being serialized on the Bleeding Cool website.
It's an attempt to list the most powerful people working in the English speaking comic book marketplace. It's judged by all manner of attributes, the ability to influence what comics exist and sell, but also the willingness to use that power and the ability to retain said power if one aspect is taken away – a job, a gig or a prominent role. Which is why you will see a number of people on a higher spot than their bosses.
The Power List rewards those who combine roles, those who are double and triple threats and also where power is concentrated in one person or perceived identity. But it also notes certain teams who work together, who've built up a joint identity, a gestalt more powerful than the sum of their parts. Some powerful organisations or groups, where power is diffused amongst many, drop down or drop out altogether.
It does not measure talent or likeability and also does not intend to represent diversity. All it does is note power, used for the betterment – or the detriment – of comics.
The list has been created in consultation with a number of senior figures in the comics industry. However, I'm aware the one thing that can be guaranteed is that everyone will think it's wrong and prefer their own take. Including all of those who were consulted.
There will be a new post every day on Bleeding Cool. This is the second. We'll run the previous ones below as well, so, in reverse order…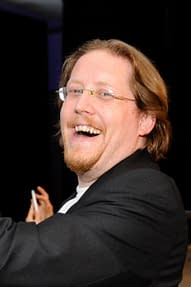 97. Rich Johnston – NEW ENTRY
Yeah, yeah yeah.
The longest running online reporter on the comics industry, his blend of comics news, gossip and general nonsense was picked up by Avatar Press to become Bleeding Cool. After Editor-In-Chief Hannah Means-Shannon left for Dark Horse Comics, comic industry gossip columnist Rich Johnston returned to head the site. And thanks to Hannah's hard work over two years, to a site in much better condition. He'd discover as one very critical creator made him aware, that all the other websites were waiting for Bleeding Cool to run certain stories before they would dare break PR protocol, whether criminal charges, comic book cancellations or character cliffhangers.
And since he also writes this very Power List, currently in the third person, it will likely kick off many more industry conversations about whether he should be doing this at all.
Next year's position may depend on: Whether he is still allowed to write it or not.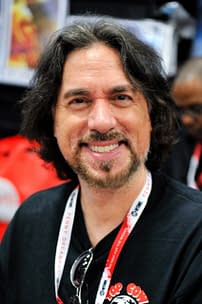 96. Marc Silvestri – 54 DOWN
Co-founder of Image Comics and owner of the Top Cow publisher studio, comic book artist and co-creator of Witchblade and The Darkness, Marc Silvestri, has recently looked more towards games and TV, while comics projects he's invested in, such as September Mourning, have fizzled out a little.
But the appeal and influence of his work is still very present in the industry. He is still hands on with Top Cow and it's believed that he is working on a very impressive Batman book which might make him a real comic book household name again. Also, he is just so, so tall!
Next year's position may depend on: Whether that Bleeding Cool-rumoured Batman comic by DC is scheduled yet or not.
95. James Killen – 84 DOWN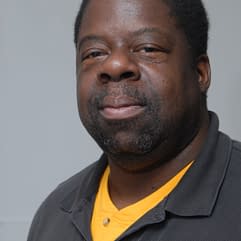 As print has rallied to the wake of digital competition, James Killen, the central science fiction, fantasy and graphic novel buyer at Barnes & Noble, has maintained his presence in the chart. Working at the bookchain for over a decade, he has battled the odds and survived – and the store has only consolidated its position now.
James can make or break a graphic novel, both instore and on the Nook. He maintains experience in the field and knowledge of the form which he uses to grow the overall and mainstream audience for comic books.
Next year's position may depend on: Just how well Star Wars does on the shelf.
Read previous entries here.
#100-#98 – Dennis Barger, Janelle Asselin, Matthew Rosenberg
Bleeding Cool Magazine #19 is out now in all good comic book stores. Bleeding Cool #20 with the full Top 100 Power List will be out in December.
Enjoyed this article? Share it!