The Daily LITG, 1st February 2020, Happy Birthday Gilbert Hernandez
Welcome to the pretty-much-mostly-daily Lying In The Gutters. A run around the day before and the day ahead. From a place no longer in the European Union. You can sign up to receive it as an e-mail here. Not entirely sure why so many people are reading a Batman, Batgirl and Nightwing story from 6 years ago, but you do you.
The 10 most-read stories yesterday
One year ago…
Happening today…
And a happy birthday to…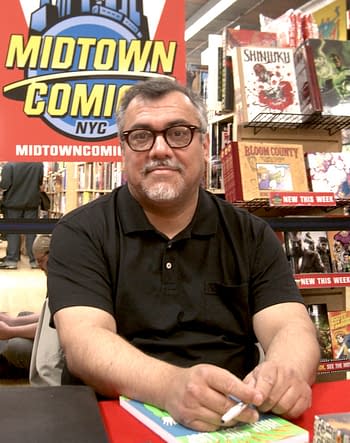 Love And Rockets creator Gilbert Hernandez.
Ron Frenz, artist of The Amazing Spider-Man, co-creator of Spider-Girl and the New Warriors.
Diana Schutz, Dark Horse editor, retired.
Comics journalist Pedro Bouça.
Comics journalist Matt Adler.
Subscribe to our LitG Daily Mailing List