Welcome to the mostly-daily Lying In The Gutters. You can sign up to receive it as an e-mail here.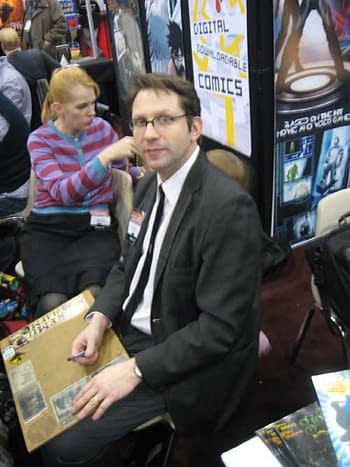 Top five comics read yesterday:
Happening today:
And a happy birthday to:
Evan Dorkin, creator of Milk & Cheese, co-creator of Beasts Of Burden
John Ostrander, writer, creator of Amanda Waller, Wasteland, reinventor of Suicide Squad.
Jeff Mason, publisher of Alternative Comics and Indyworld
Igor Goldkind, comics writer, publisher, marketer, popularised term 'graphic novel'.
Nick Percival, comics writer, artist, animation director.
Dale Berry, publisher of Myriad Publications, graphic novel series Tales of the Moonlight Cutter, creator of Ninja Funnies for Eternity Comics.
Mark A. Lester of Manga Geek.
Subscribe to our LitG Daily Mailing List
Enjoyed this article? Share it!