Posted in: Comics | Tagged:
---
The Exceptionals – a New Netflix Comic From Mark Millar?
Netflix has recently trademarked 'The Exceptionals' for comic books, using the same trademarking style and content categories as they have for Jupiter's Legacy and Sharkey The Bounty Hunter of late. Both Millarworld titles, owned lock, stock and two vaping barrels by Netflix.
Now, this doesn't guarantee that this is to be a new Mark Millar title. But the phrase does smack of The Ultimates, a book he launched for Marvel with Bryan Hitch.
The odds are good – though we are still waiting on what might have been considered to be Starlight sequels, with the trademarking of Star Crusher, Star Court and Star Beam from the streaming video company.
As for the word Exceptionals, it did appear in a National Scot puff piece about Millar, looking at a statue he had erected in his hometown of Coatbridge.
Wrought in the kind of iron railing my grandfather Kane used to hammer out in his Monklands blacksmiths, and surmounting the entrance to the old commercial canal, Captain Coatbridge raises her arms in flight, flanked by two other female exceptionals.
Could Millar have seen it as well, and sparked an idea somewhere?
Of course, this could all be bollocks, as well. Let's see, shall we? Here's the full trademark listing – the same that was used for Jupiter's Legacy and Sharkey The Bounty Hunter.
G & S: Calendars; greeting cards; posters; stationery; paper; postcards; stickers; bumper stickers; decals; art prints; crayons; markers; pencils; pencil erasers; pencil sharpeners; pen and pencil cases and boxes; chalk; colored pencils; pens, ballpoint pens; gift wrapping paper; gift bags; paper party decorations; printed invitations; collectible trading cards; temporary tattoo transfers; paper napkins; party goodie bags of paper or plastic; notebooks; craft paper; paperweights; paper lunch bags; bookmarks; loose leaf binders; diaries; daily planners; scrapbook albums; rubber stamps; arts and crafts paint kits; arts and crafts clay kits; arts and crafts paper kits; stencils; plastic shopping bags; flashcards; series of fiction books; graphic novels; comic books

IC 041. US 100 101 107. G & S: Provision of entertainment information via a website; providing online computer, electronic and video games; providing temporary use of non-downloadable interactive games; entertainment services in the nature of conducting exhibitions and conventions concerning television and television characters; amusement park services; fan club services; entertainment services in the nature of a live theatrical, musical or comedic performance
---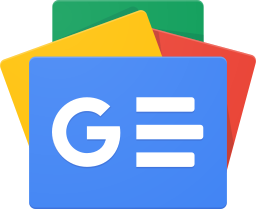 Stay up-to-date and support the site by following Bleeding Cool on Google News today!