The Last God: A New Dark High Fantasy Series at DC Black Label From Phillip Kennedy Johnson and Riccardo Federici
DC Comics has revealed another new series launching at DC Black Label in October. From writer Phillip Kennedy Johnson, artist Riccardo Federici, colorist Dean White, and letterer Tom Napolitano, The Last God is a 12-issue "dark high fantasy" series establishing a new "epic fantasy world" called Cain Anuun. DC hits all the marks in the press release, comparing the series to Dungeons & Dragons, Game of Thrones, Lord of the Rings, and Magic: The Gathering. The description from DC's press release:
Thirty years ago, a fellowship of legendary adventurers saved their world by slaying the demonic tyrant Mol Uhltep—The Last God. Following his downfall, the realm entered a new age of peace and prosperity. But a generation later, when the leader of the original fellowship dies, their children and successors learn their terrible lie:

The Last God still lives.

A new generation of heroes must unearth the secrets that their parents kept, and set out to finish what was started thirty years before. And this time, they must not fail.
Here's what Johnson had to say about the new series:
This is a terrifying horror story told in a stunning epic-fantasy world. Set in two different generations, it follows a mighty fellowship of heroes that travels beyond the borders of creation to kill a god, and the next generation, who learn their predecessors aren't the heroes the world believes them to be.

This series features mind-blowing, terrifying art by Riccardo Federici, colorist Dean White, and letterer Tom Napolitano, three absolute geniuses in their fields, and epic world-building so deep and rich that it exists beyond the bounds of the page. Fans of D&D, Game of Thrones, Lord of the Rings and Magic: The Gathering, and anyone who enjoys deep-dives into fantasy lore: you will be extremely well-served with The Last God. Stay tuned!
And Federici commented:
When I was asked to draw this series I was so excited, both because I love the fantasy genre, especially when there are horror connotations, but also because it was an opportunity to graphically create a new world. Everyone on the team and at DC has shown me such confidence and I am so thankful.
Even Dan Didio got in on the press release action:
This series reinforces DC's commitment to working with the best storytellers, as well as our commitment to finding new and original concepts to publish.
The Last God #1 hits stores on October 30th. Check out covers and art below.
---
---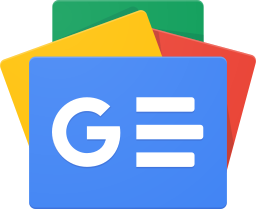 Stay up-to-date and support the site by following Bleeding Cool on Google News today!