Posted in: Comics | Tagged: image, robert kirman, san diego, sdcc, walking dead
---
The Walking Dead's 10th Anniversary Panel Recap
Joseph Kyle Schmidt writes for Bleeding Cool:
The Walking Dead's 10th Anniversary panel RUINED Comic-Con! Not really, but technical difficulties with the slideshow allowed writer Robert Kirkman to revel in the errors. Kirkman was his jovial self, joking and taking shots at many of his adoring fans.
Once the laptop began working, Kirkman was momentarily serious in thanking the fans for ten years of support, and then summarized the events so far in the series.
"As you all know, in the last issue Rick dies," Kirkman said to gasps and chuckles. "Wait, that issue's not out yet?"

"You guys can ask me questions about Norman Reedus that I can't answer."
Asked if he'd go to Lexington Comic-Con:
"I'm too busy, but I'm also too big." He joked. "It's really about scheduling."
On Negan's backstory:
"I like that he's pretty much an unknown… You'll get snippets of his backstory. You'll find out a little about that guy moving forward."
Will the show skip arcs that featured characters that are now dead, such as the Hunters storyline?
"The honest answer is I can't answer that, because it would reveal too much… all I can say is there are storylines, like the Hunters storyline, that are important to the overall story. We will never NOT do a story because characters have died."
One person asks if we'll get a Dale story, in the vein of the novels or short-stories.
"I haven't had a reason to do a Dale story because he sucks."

"You're making me cry," the fan said.

"I'm just making it consistent. Keep crying buddy, it feeds me."
Who is his favorite character?
"I've had favorite characters in the past, then I killed them. I always worry that if I get too open with characters, people will read into it and think they're safe."
He then mentioned Tyreese and Axel, both dead.
Asked about how much influence on the TV show.
"I'm in the writers room full-time. I'm very involved with the process, but I'm also extremely open to the fact that the people I'm in the room with are better writers than me…. It's really rewarding and a lot of fun to see things I wrote when I was 24, 25 and seeing them being done and thinking 'yep, shoulda done it that way.'"
Asked if the TV show will continue to follow the comic book.
"Everything is different. If it was just like the comic book, I'd be bored. The fact that there are characters like Daryl Dixon … causes huge differences."
Asked about changes coming to the zombies.
"Walkers are not evolving… They will change over time, like decay, and they will discover new things about them. It's a process about learning more about zombies and how they work, not they themselves changing."
Does the TV show's plot affect that of the comic?
"Most of the things that come up in the television show deal with adapting things in the past… I'm fortunate in that the Walking Dead changes so much over time, so the comic is not affected by the show."
OTHER NOTES:
· 20th Anniversary we'll do Issue 2 in color.
· He reveals he writes in Pages, much to the chagrin of everyone else on the planet.
· More children will be involved after the war.
· No Daryl Dixon in the comic.
· Kirkman keeps heads in his fish tank.
· His favorite book is the giving tree.
· Abraham's death wasn't planned until he rewrote the scene.
· Ezekiel's tiger isn't going away. "If you don't like it, kiss my butt."
· New Walking Dead webisodes (shh, don't tell AMC he said it).
· We won't see what's going on in other countries.
And finally, Kirkman ended the panel on a down note, chastising the audience for allowing lulls between questions. As if it could end any other way.
---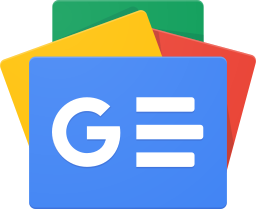 Stay up-to-date and support the site by following Bleeding Cool on Google News today!