The rather entertaining and well-regarded Hellblazer/Harry Potter fanfic by Camwyn sought to place John Constantine in one of the four house of Hogwarts, via the Sorting Hat.
"Will you get on with it, you bloody sack of stitches?"

"All right, then. I'll make it quick. Not Ravenclaw, not Slytherin- Gryffindor would never forgive me if I put you into his House- but at least you do belong in- HUFFLEPUFF!"

The last word alone was spoken aloud. Ignoring the murmur that went up from the office portraits, John pulled the Hat off and tossed it roughly back into its niche. "Great. Sodding wonderful."
Well, in today's final issue of Constantine: The Hellblazer by Ming Doyle, James Tynion IV and Eryk Donovan we get an answer of sorts.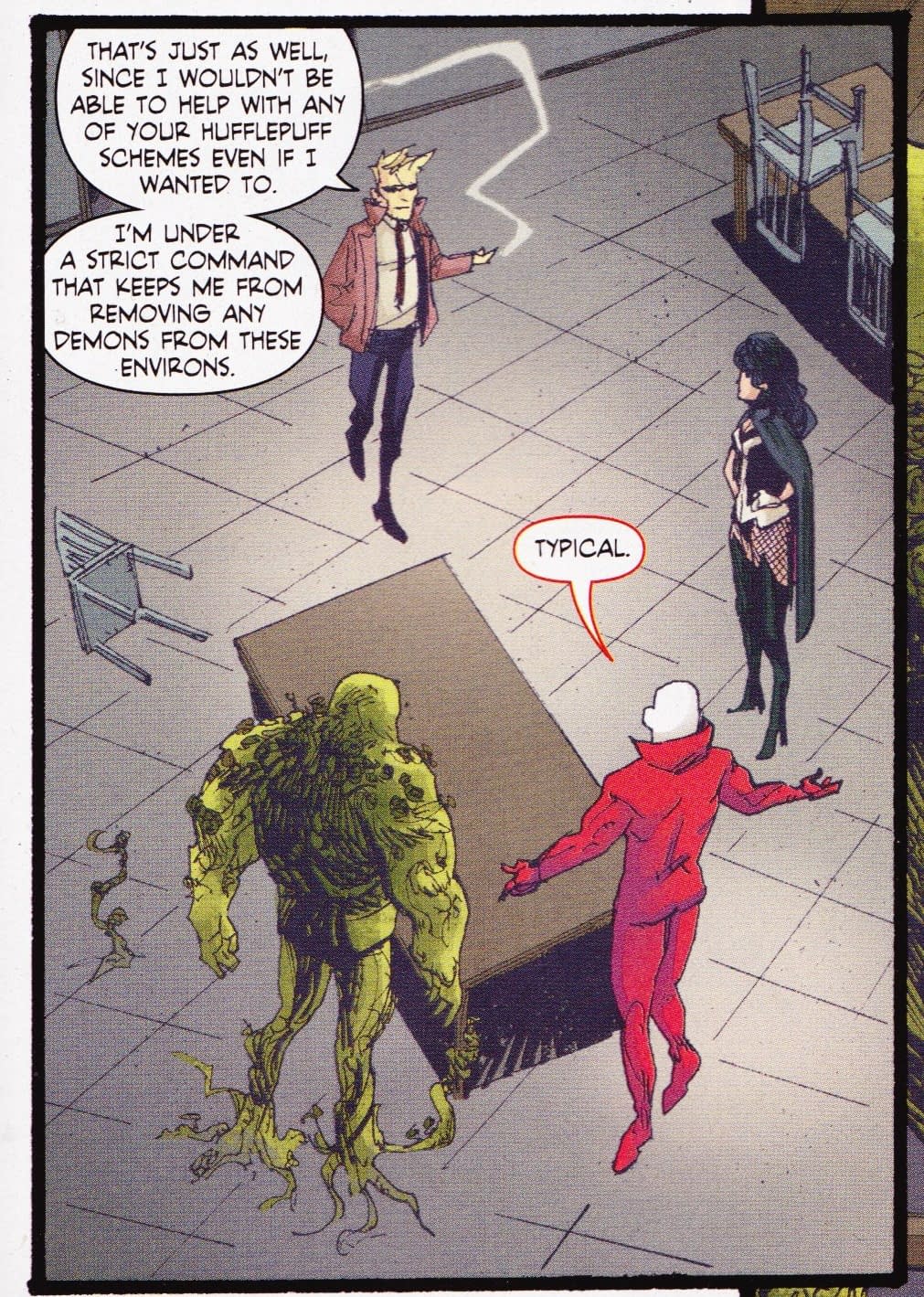 So no to Hufflepuff. Yeah, you know – class issues aside – that it's going to be Slytherin. From previous issues…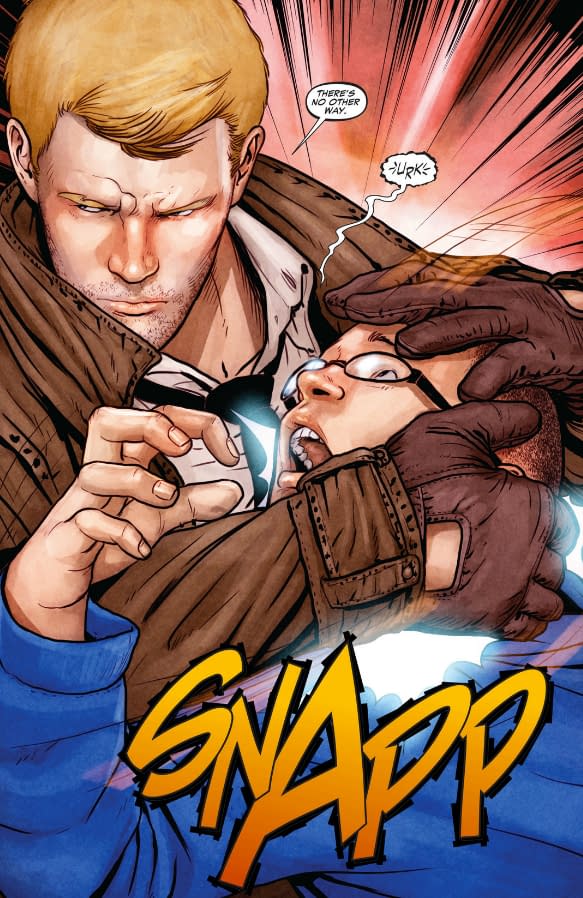 DC Entertainment President Diane Nelson used to be, basically, chief of JK Rowling at Warners after all…
Enjoyed this article? Share it!