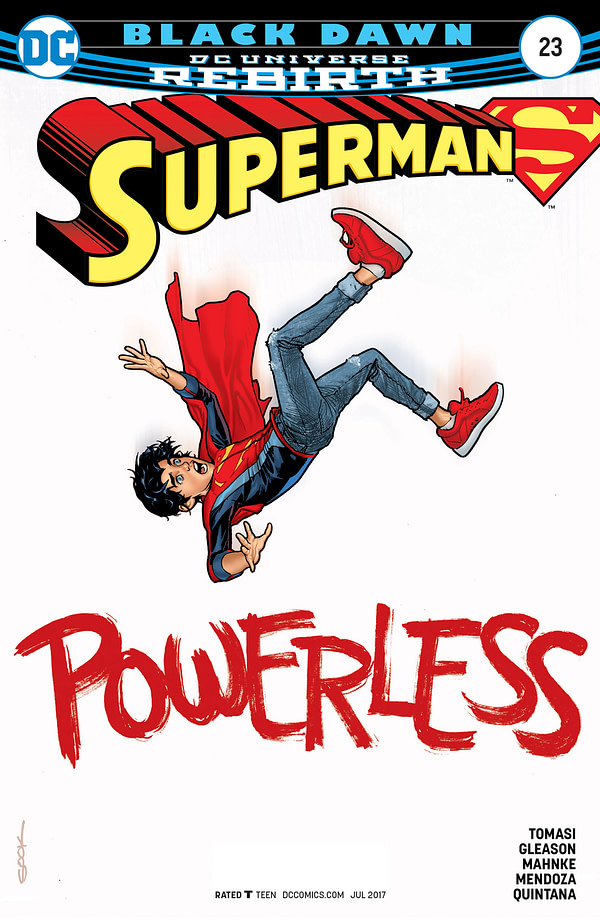 In recent issues of Superman, we have seen the married couple of Superman, Lois Lane and their Superboy son, Jonathan Kent, discover that the smalltown town they are living in, Hamilton, is a lie. A conspiracy by some super-powered types to trap them, and kidnap Superboy.
DC Comics previously revealed the big bad behind the Black Dawn but give you a full last page reveal in today's Superman #23 by Peter Tomasi, Peter Gleason and Doug Mahnke. Quite the scoop – and a better use of British slang than in Invincible Iron Man today.
But in their attempt to recapture their son, something significant happens to Lois Lane. The reporter who would give an arm and a leg to discover the truth…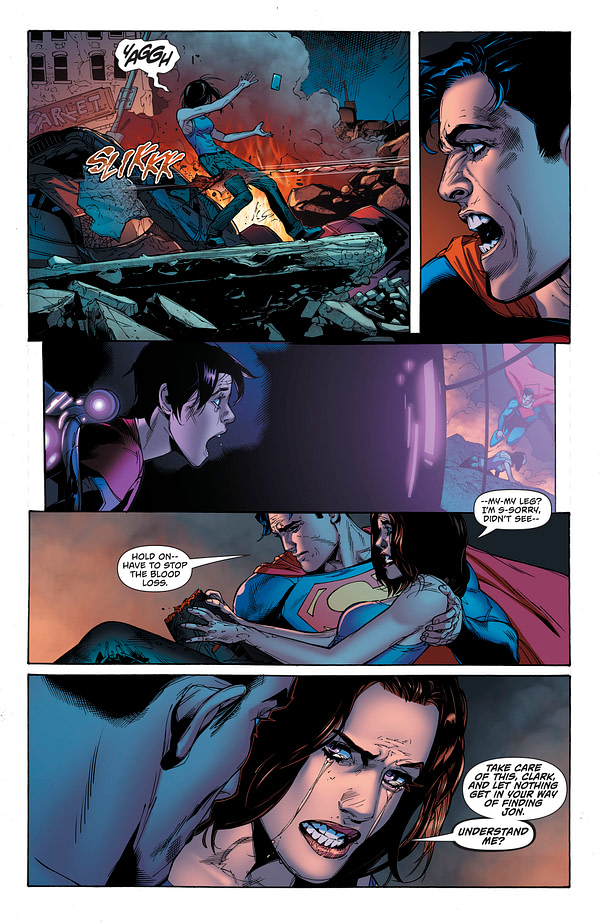 …loses just that. And Superboy, from his captured position, forced to watch…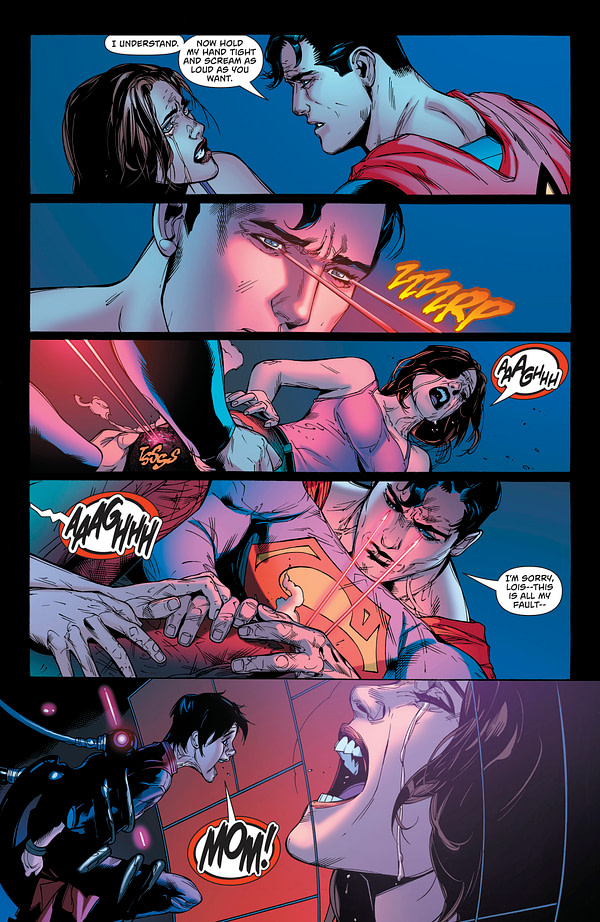 That's going to be years in supertherapy. Maybe, since they are palling around with Batman and Robin in this story, they should give Alfred a call? After all…
… he's looking a lot better these days.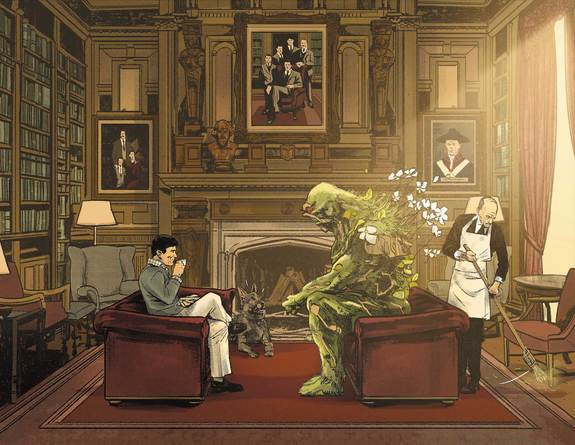 Check what you can't see in upcoming released covers for Superman….
Except of course, we did see her post-Hamilton in Action Comics up and about…