Burr Martin wrote for Bleeding Cool from Emerald City Comicon,
Boom! Studios announced their ongoing series of the WWE would be continuing the behind the scenes stories and between the matches feel to an excited audience.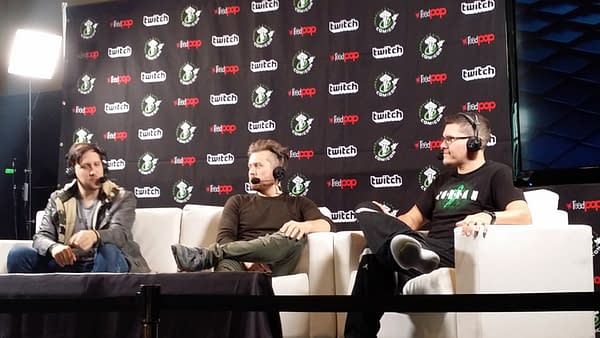 They also said the comics would stay with real world physics, no super powers or superheroes like previous attempts with wrestlers.
When asked if the WWE itself was hard to deal with, Dennis Hopeless said the only thing they restricted was when he had paneled a page with a wrestler on the top rope about to drop on an opponent, while yelling "It's raining men!". They said it was out of character, but other than that, they've been really loose with restrictions and have loved the "filling in the gaps" the books have done so far, telling stories of what happens with the athletes when they aren't in the ring.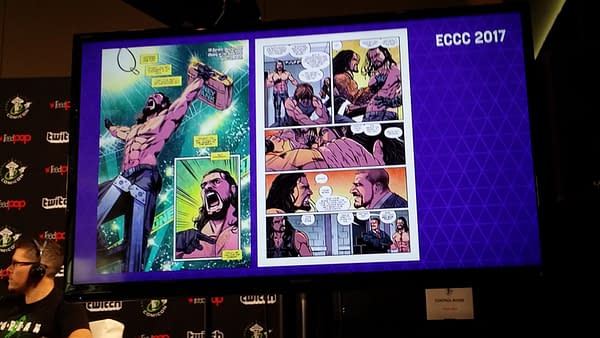 Future WWE comics will include some small nods to classic wrestlers, but the main story lines will deal with the current roster.
If you're a fan of the WWE, pick up the #1 and #2 of the story arc dealing with the Breaking Of The Shield, at your local comic dealer now.
Enjoyed this article? Share it!