Valiant Comics To Challenge CGC's Classification System With 'Quantum & Woody' Variant Variants
Valiant Comics have been making their presentation to retailers at New York Comic Con.
Bloodshot Salvation #1 sold out, and they will be announcing a second print on Monday. And they have a roadmap for the first year of Bloodshot Salvation to show off — the moments have been prepared for.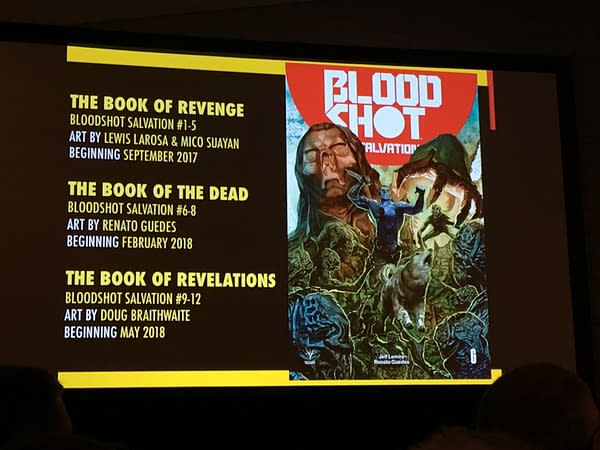 They also took the opportunity to take a ton of potshots at Marvel Comics and their Variant programs.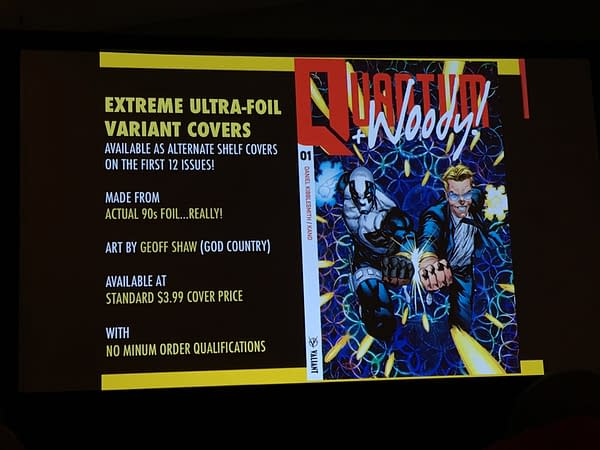 "With our books, you don't have to do math. You don't have to look at your history. You want our variants or discounts? You got them, even if you order only one copy." And they will be having foil variant covers for each of the first 12 issues of the new Quantum & Woody comic. They repeat the story that they found a job lot of '90s foil and used them for the foil covers here. And that the first issue is the actual foil used to make Wildcats #2.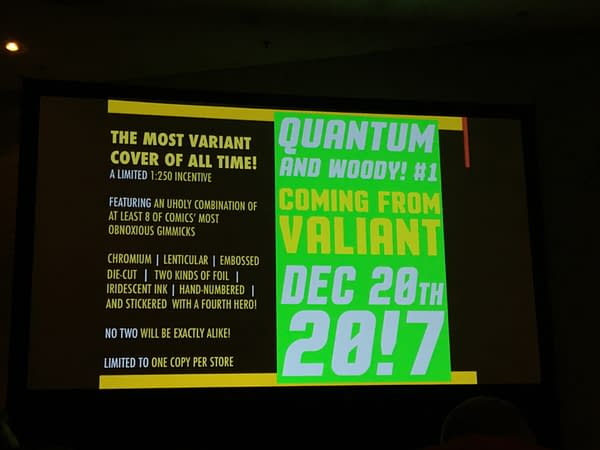 And with all the variant variants being slightly different, they will be labelling each as 1 of 1. Their intent is to mess with CGC's cover classification system…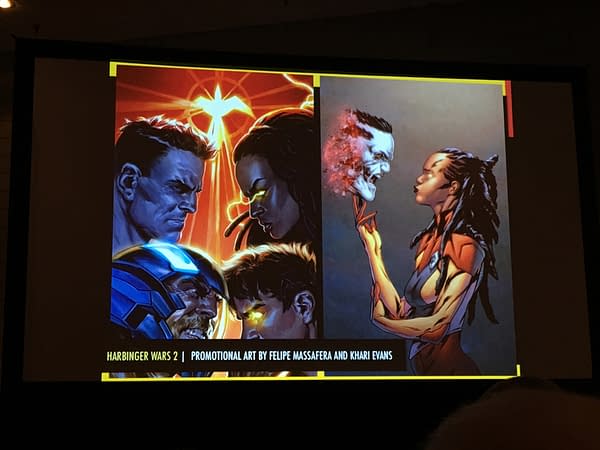 They stated that Harbinger Wars 2 will contain every Valiant character ever (does that include Bad Eggs?)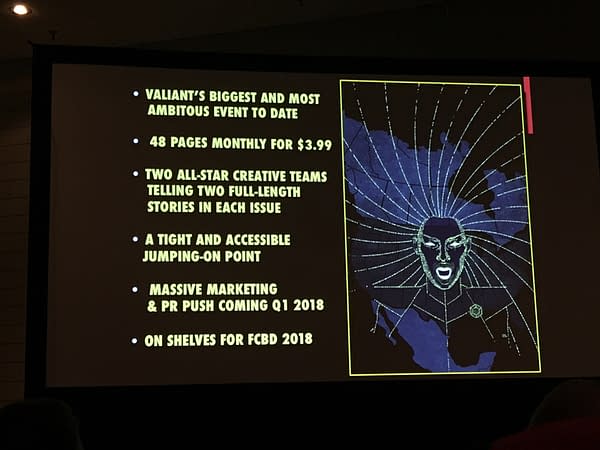 And that there will be a big push on Free Comic Book Day for this. You'll be able to see it from space.
This is all coming out of Diamond's Retailer Breakfast ahead of New York Comic Con, happening today. You can catch up with any other Retailer Breakfast announcements here.