Valiant Launches Doctor Tomorrow in 2020 – Also Harbinger, Ninjak, Shadowman, Punk Mambo, Savage and X-O Manowar #Valiant2020
Yesterday's Diamond Previews featured Valiant's DC Comics-tweaking The Year Of Heroes promotion for 2020, to launch a new Quantum & Woody series. But it is not alone and Valiant are planning a new series every month through 20200, running alongside their existing Bloodshot, The Visitor, Psi-Lords, Rai and Roku series.
As well as the announced-for November-but-then-delayed X-O Manowar series by Dennis Hallum and Emilio Laiso, that includes new series for Harbinger, Ninjak, Shadowman, Punk Mambo and Savage. With new looks for the charactes as seen below… with Rai going for the beard – any chance of a manbun?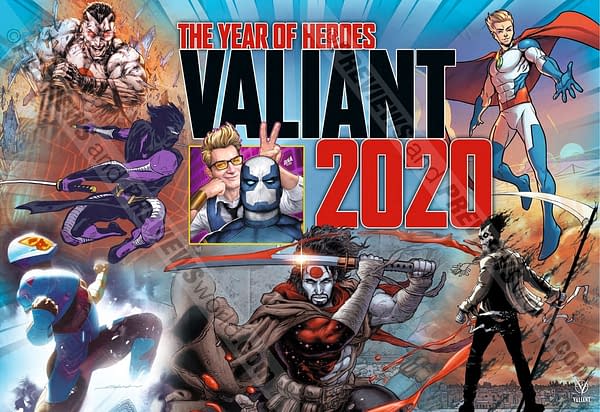 As well as a new series entitled Doctor Tomorrow, a new Valiant superhero comic about a young man confronted with both the hero or villain he will become across the multidimensional possibilities. Is that him top right, above?
And another – as yet untitled series – about a new Valiant superhero trying to track down a serial killer. Could this be either The Final Witness or Dead@21?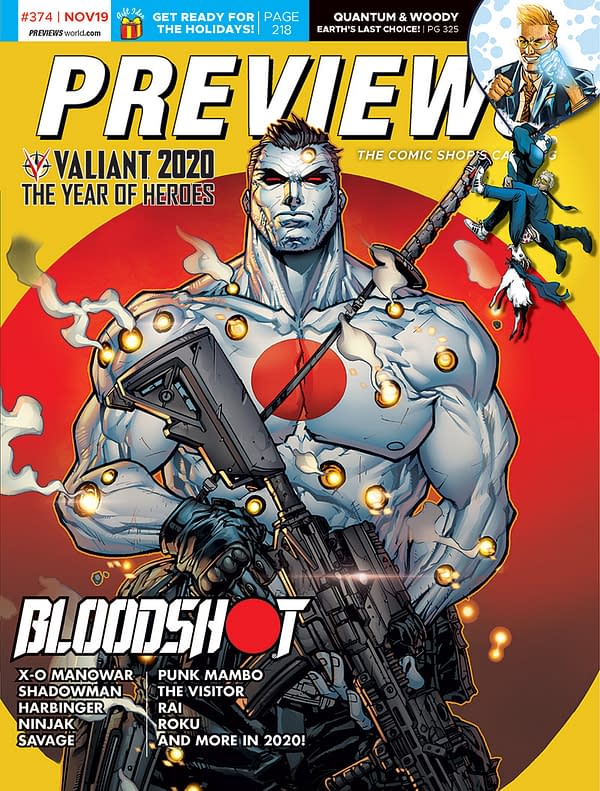 And here's a teaser for Harbinger…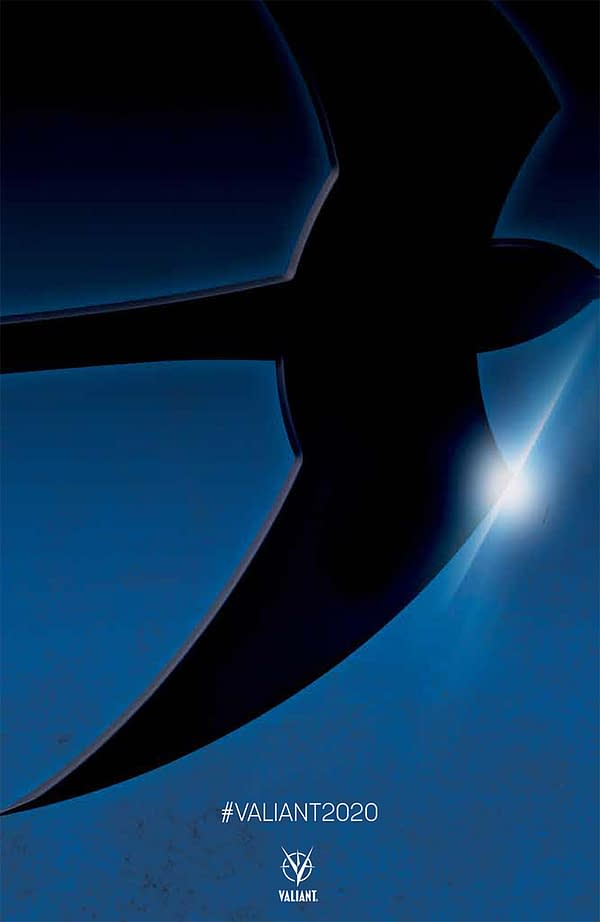 And an earlier ad for the now-delayed Manowar…