Recently, Marvel Comics stopped providing weekly previews of their Facsimile Edition comics, after previously providing them for months. No reason was given, but we have a guess: it's because one of the best draws of these reprints is seeing the classic ads reprinted in their original glory, and that's what we were focusing on in our previews. And as the old saying goes, why buy the cow when you can get the milk for free?
Thankfully, Dynamite Entertainment does see the value of free milk, and they've provided us with an early look at all the glorious ads from their Replica Edition of Vampirella #2, hitting stores on Wednesday alongside the sixth issue of the current Vampirella ongoing. Originally published in 1969 by Warren, this issue cost 50 cents when it hit stands, which reflected its oversized content. The replica edition costs a bit more, but is it worth it to see those ads (and a classic comic reprint too, we guess)?
We're not going to show you all of them – need a reason to keep you wanting more so you'll buy the comic – but here's a few of the classic ads you can expect to see, such as some classic pin-up posters for sale including a life-size poster of Frankenstein: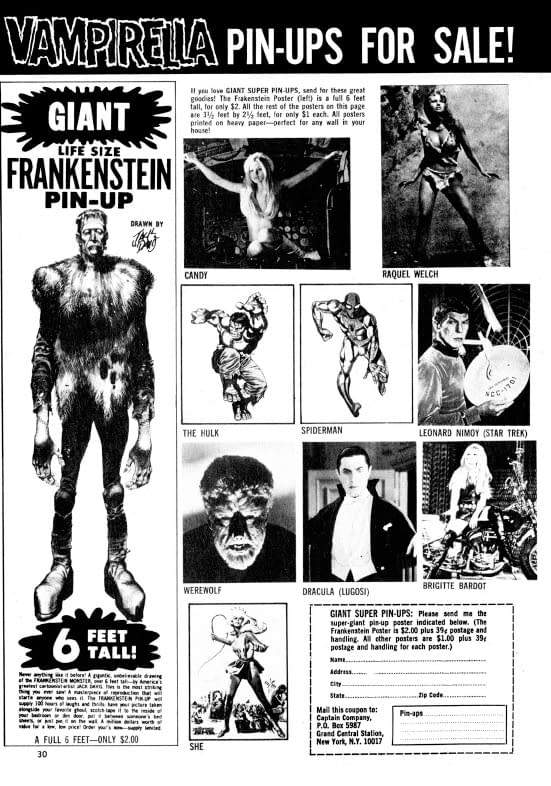 And a chance to own your very own Venus Fly Trap: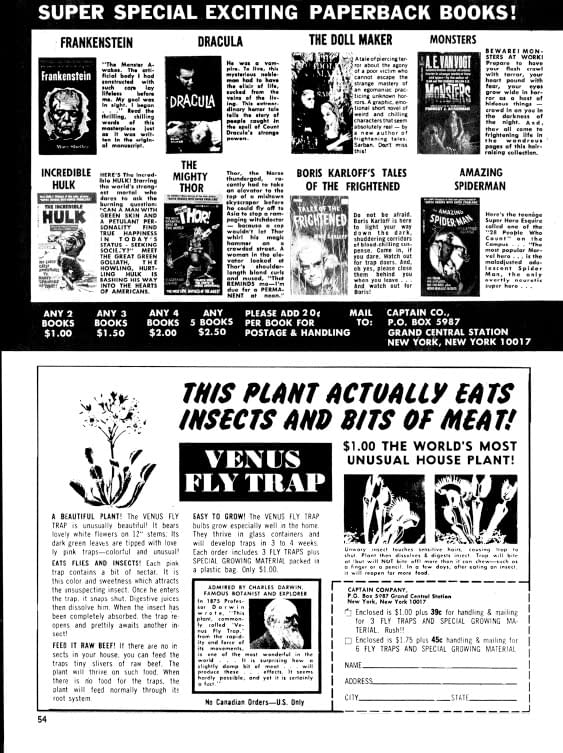 What kid could resist that?! But if they've got a few bucks left over, they could always build a model (it was the Minecraft of the day):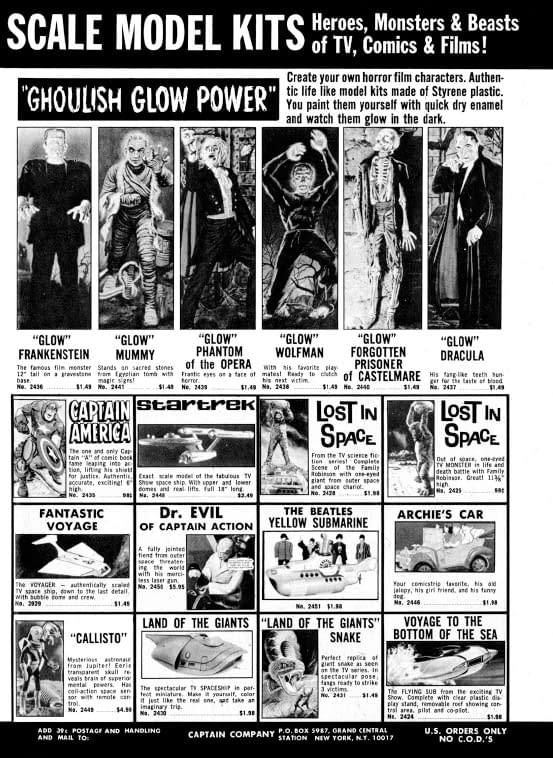 For more of these, you'll have to pick up Vampirella #2 on Wednesday, and to read Vampi's continuing adventures, Vampirella #6.
Does anyone else think some company could make a killing by selling various old school novelty items by mail order from the backs of comic books?
VAMPIRELLA #2 (1969) REPLICA ED
OCT191172
(W) Forrest J. Ackerman, Don Glut, Nicola Cuti, Various (A) Mike Royer, Ernie Colon, Billy Graham, Various
Dynamite Superstar Vampirella got her start in 1969 as a Horror comic 'hostess,' and she's gone through 50 years of story evolution since to become the iconic character that we all know and love! While we're celebrating her illustrious career, we're also taking a look back at where this blood-sucking babe got her start!

This Limited Replica Edition of Vampirella #2 is exactly what it says on the tin, a magazine-sized, 66-Page celebration of the Daugher of Draculon's second time in print! This special reprint includes every story and even advertisements exactly as they looked half a century ago! Warren's sharp-eyed editors assembled the best talents across the world to write and draw timeless stories, including Forest J. Ackerman, Don Glut, Nicola Cuti, Mike Royer, Ernie Colon, Billy Graham, and More! This issue features historic first appearances by Vampirella's cousin Evily and her blonde twin Draculina.

Check out the Vampirella Archive HC series for more Warren-Era Vampirella!
In Shops: Dec 18, 2019
SRP: $6.99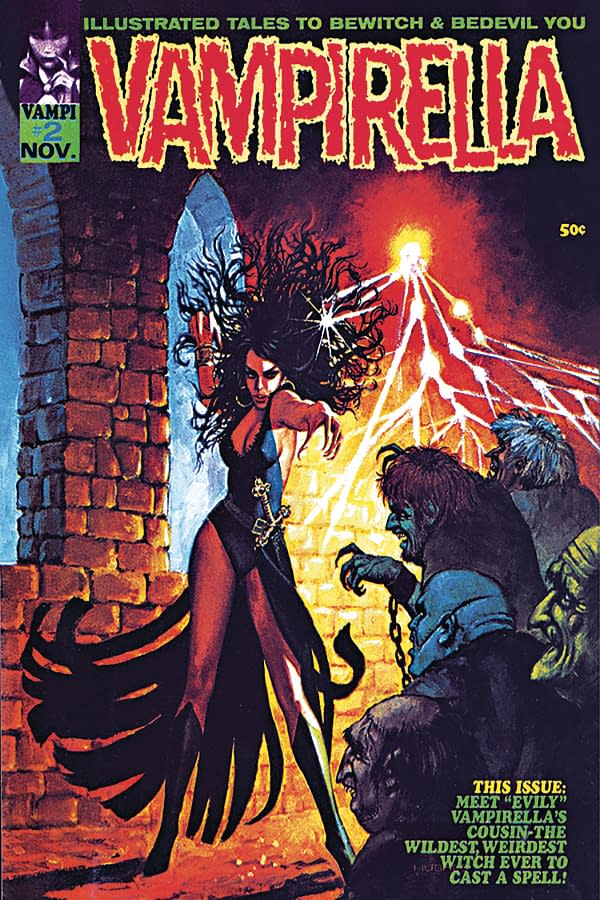 Enjoyed this article? Share it!