Posted in: Comics, Current News, DC Comics | Tagged: creeper, Danger Street, dc comics, Outsiders, qanon
---
What If DC Comics' Outsiders Were QAnon Terrorists? (Spoilers)
Tom King has brought back the Dingbats Of Danger Street, Warlord, the Creeper and The Green Team to DC Comics - but it is a QAnon plot?
---
Tom King does like to have fun with DC Comics' superheroes. Even if not everyone finds them fun. For the record, I do. Today, he does both with Human Target and Danger Street for DC Comics, with the Dingbats Of Danger Street, The Outsiders (including Travis Morgan, The Warlord)…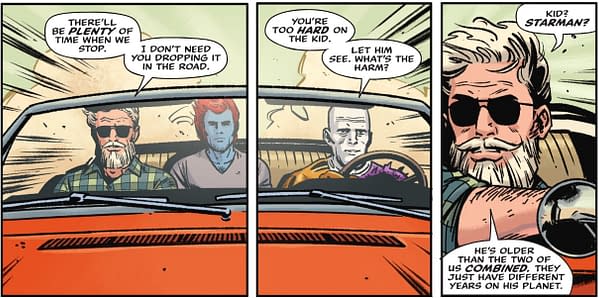 …Doctor Fate's helmet, The Creeper's alter ego as a right-wing TV commentator…
… and anyone else he can find to throw against the wall.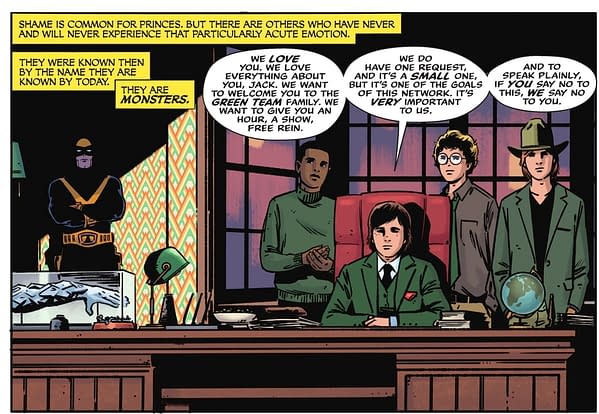 Such as The Green Team debuted in 1975, created by Joe Simon and Jerry Grandenetti as a group of Boy Millionaires, later Teen Trillionaires, basically rich kids as superheroes, and returning in 2013 for the New 52 alongside The Movement with kids buying superpowers. And now in Danger Street, they are the true powers behind the world, and are able to change the narrative as they see fit, starting a new news network. Such as defining who the Outsiders are.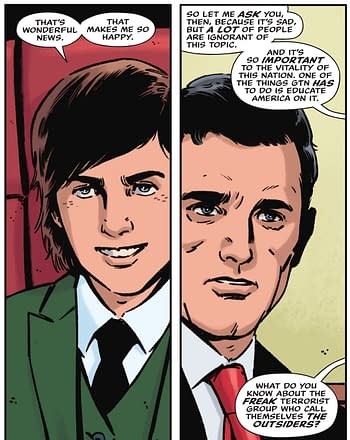 The Outsiders are a classic DC superhero team who do not fit the norms of the "mainstream" superhero community. Founded by Batman, they classically include Black Lightning, Metamorpho, Geo-Force, Katana, Halo and Looker. A later incarnation led by Nightwing and Arsenal depicted the team hunting supercriminals. Later they became Batman's strike team with Katana and Metamorpho leading Catwoman and Black Thunder. They have been revived a number of times with Black Lightning as leader.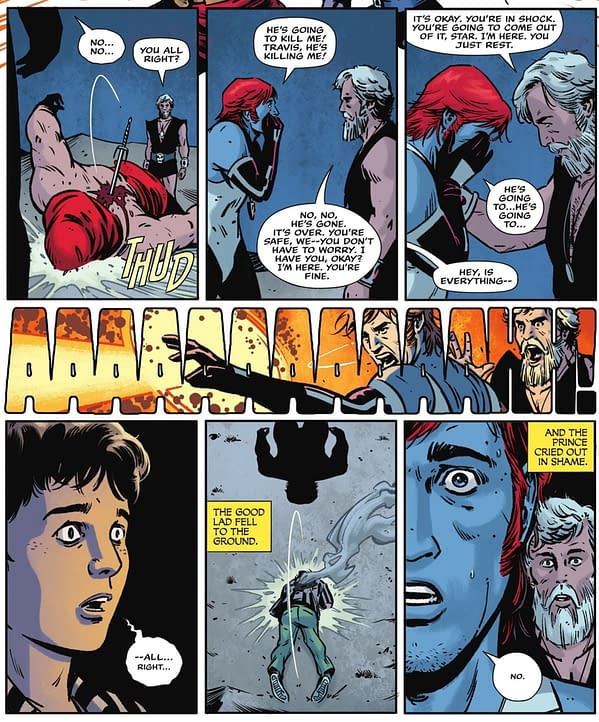 But now? A terrorist group, as proscribed by the Green Team. But portrayed by the media in a fashion that recalls the Q of QAnon, with an O for Outsiders, from today's Danger Street #2.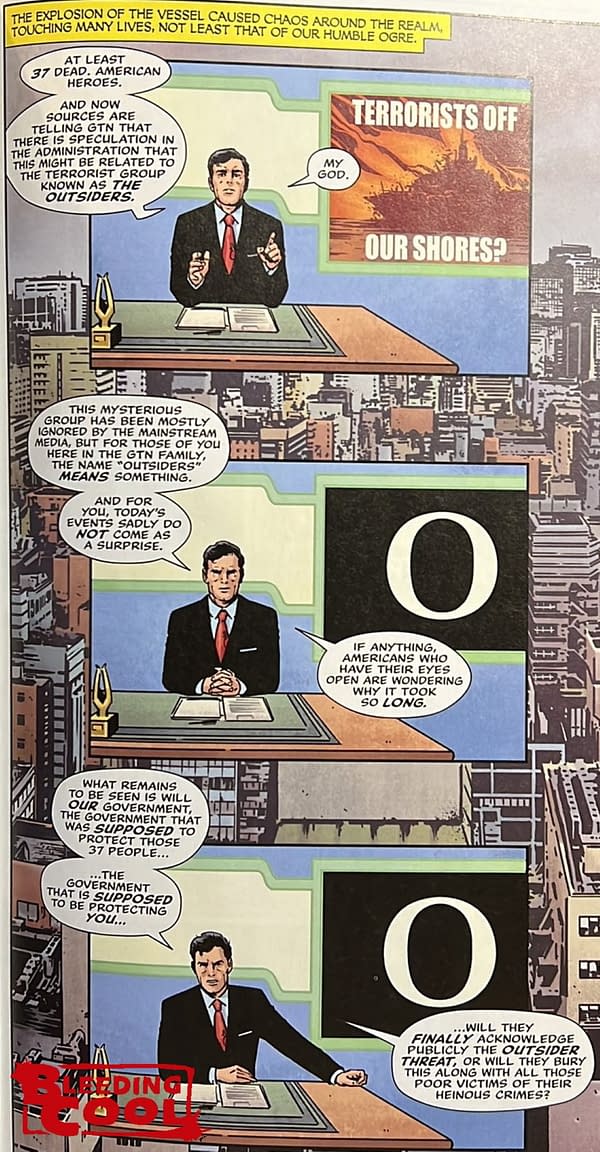 QAnon is a US political conspiracy theory and movement focused on claims that a cabal of Satanic, cannibalistic child sex abusers and traffickers conspired against Donald Trump. But these Outsiders, it seems, have far greater concerns… and they are set against those of the Green Team. The Creeper is just along for the ride. I mean, they have killed kids… they just didn't mean to.
DANGER STREET #2 (OF 12) CVR A JORGE FORNES (MR)
(W) Tom King (A/CA) Jorge Fornes
After their attempt to join the Justice League goes horrendously wrong, Warlord and Starman are on the run from the law and the forces of the Fourth World! In their wake they have left behind both a murder and the ongoing mystery of Atlas the Great and his connection to the cosmic powers of the DC Universe. But don't fret, Lady Cop is on the case, and she won't rest until it's solved. But little does she know, a malevolent corporation has a connection to it all and they're willing to kill to keep their secrets safe. After all, nobody messes with the Green Team!
Retail: $4.99 In-Store Date: 01/10/2023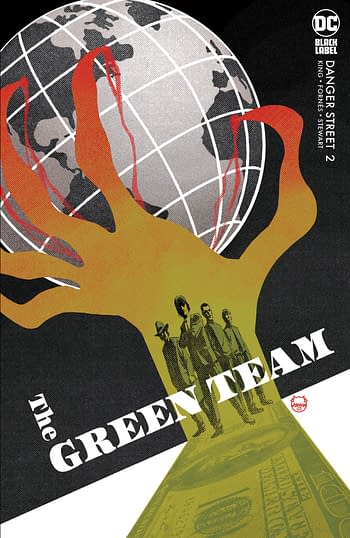 ---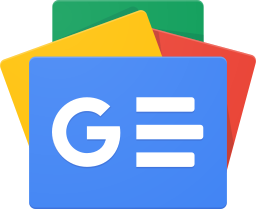 Stay up-to-date and support the site by following Bleeding Cool on Google News today!