When Iceman Had The Hots For Angel – Sixty Years Ago (Pride Spoilers)
It's Iceman time! Today's Marvel's Voices: Pride comic book has a lot of X-Men. A lot of X-Men. Even crossing over with the Hellfire Gala and the after-party on Arakko/Mars. As well as running through Marvel's LGBTQ history which glosses over some of the publisher's more terrible moments. But it does also mention Bobby Drake, Iceman, one of the original X-Men from the sixties who came out of the closet recently.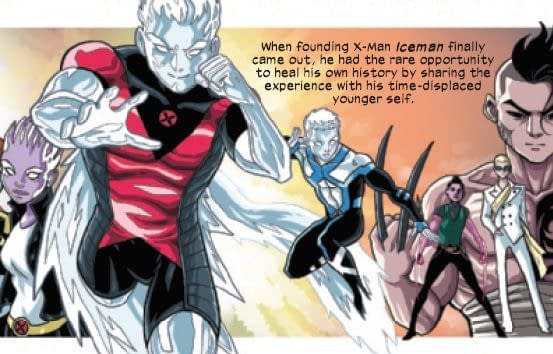 One story, Early Thaw, by Anthony Olivera, Javier Garron, and David Curiel, fills in some of that early time, showing Iceman struggling with his feelings, even as the mutant allegory is spoken out loud, and Garron channeling some of those early Kirby pages.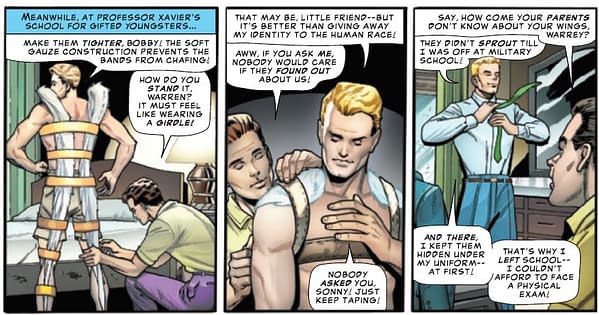 And how those panels appeared originally by Jack Kirby, Jay Gavin and Vince Colletta.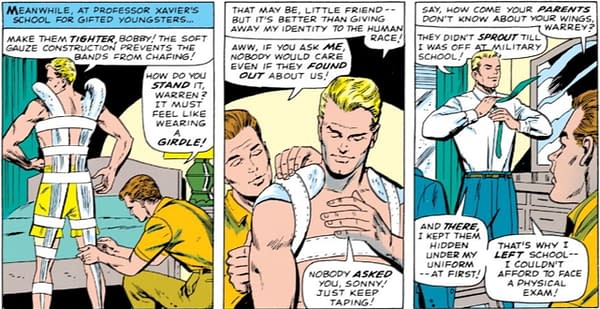 There was a time when the mutant allegory was used to tell the kind of stories that Marvel Comics couldn't easily tell, regarding prejudice and bigotry. In more recent years, Marvel Comics itself has come out of the closet and realised you can actually tell these stories without the veneer of heterosexuality. Which has also allowed them to revisit older stories, such as this one.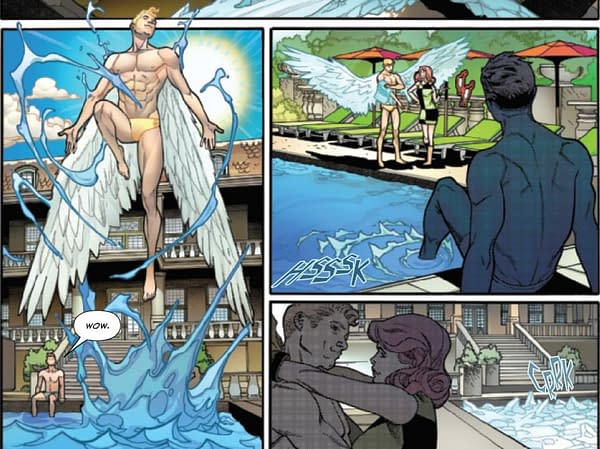 And without anyone that Iceman feels they can talk to, it would have to be their biggest enemy – at the time, at least.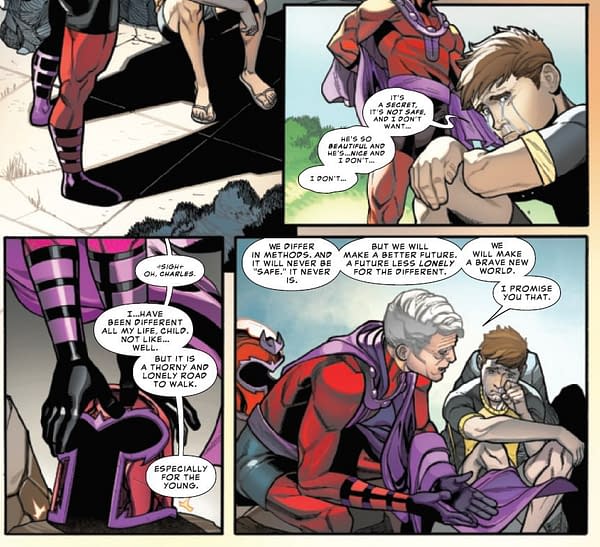 Was Magneto right once more? Because he gets to be rewritten as well.
MARVELS VOICES PRIDE #1
MARVEL COMICS
APR210808
(W) Kieron Gillen, More (A) Javi Garron, More (CA) Luciano Vecchio
MARVEL CELEBRATES LGBTQ+ CHARACTERS & CREATORS WITH A RAINBOW-POWERED SPECIAL! Marvel Comics is proud to present its first ever queer-centered anthology! Ring in Pride Month with an amazing assembly of writers and artists from all walks of life. Wiccan and Hulkling! Iceman! Mystique and Destiny! Karma! Akihiro! Nico Minoru and Karolina Dean! Celebrate these and so many more legendary characters from across the Marvel archive! New and fan-favorite creators tell their Pride stories – stories of inspiration and empowerment, stories that illustrate "the world outside your window" in full color. Plus, some of Marvel's biggest LGBTQ+ moments get a special reprinting. Don't miss an extraordinary new chapter in Marvel history! 88 pages/ONE-SHOT/Rated T+In Shops: Jun 23, 2021 SRP: $9.99