Bleeding Cool previously reported on the rather significant amount of damages inflicted upon the ten bucks Incoming #1 that shipped to comic stores for sale on Christmas week. Well, it appears that Marvel replaced copies with another printing of Incoming #1 – but it wasn't classified as another printing. The second printing is due to come out later this month. Or is that the third printing.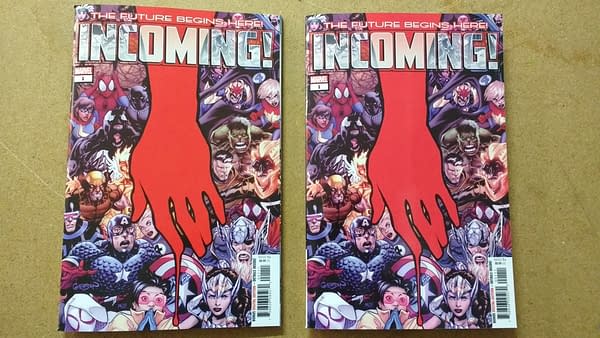 Because if you look at the final words of the copyright info, on the original printing and the replacement printing, you can see the new printing has a later manufacturing date. That is the only difference other than a slightly glossier cover.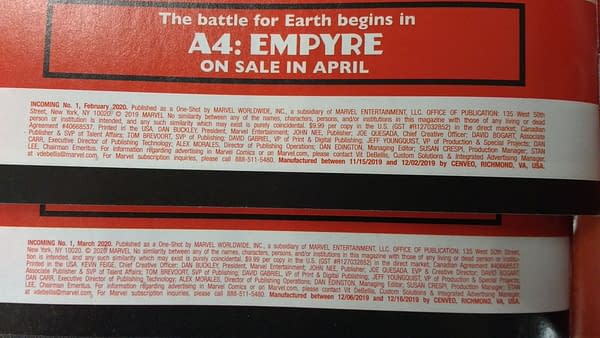 Let's zoom in…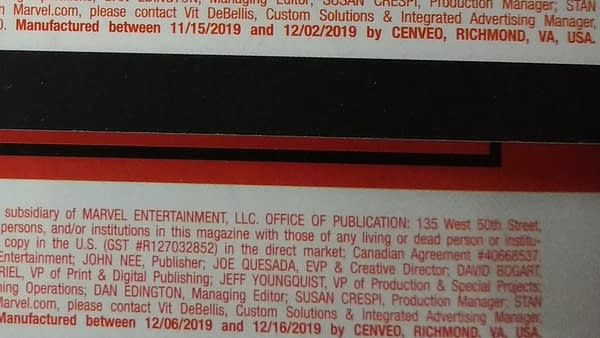 This is what the official second printing looks like – although maybe we should start calling in the third printing…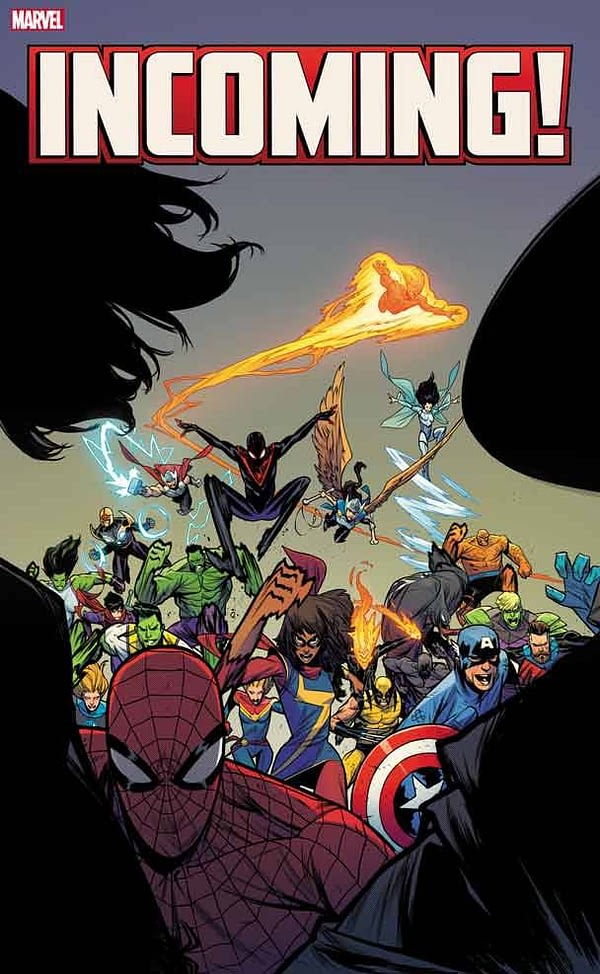 Enjoyed this article? Share it!