Bob was a sitcom starring Bob Newhart from the eighties, where he played a comic book artist. In one episode from 1993, it went a little further afield, to a comic book award ceremony, hosted by Jack Kirby.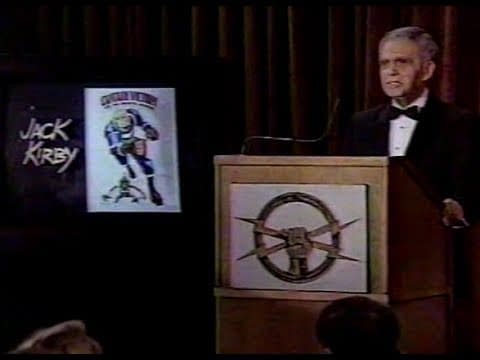 Also in attendance were Bob Kane…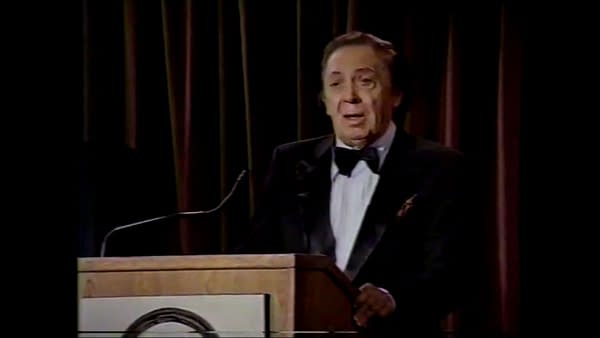 Jim Lee…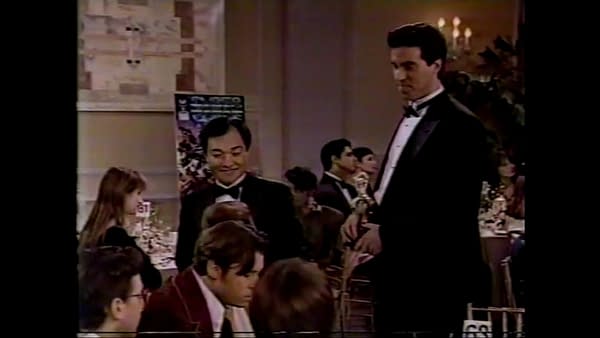 Sergio Aragones…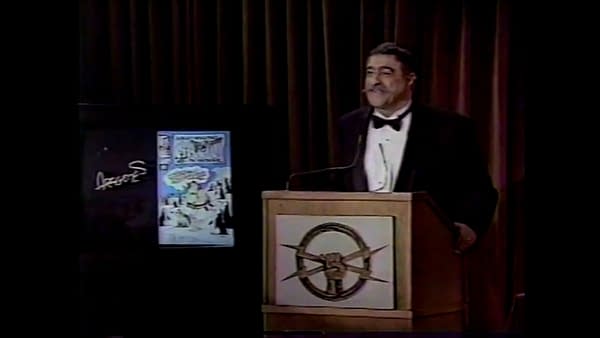 Marc Silvestri…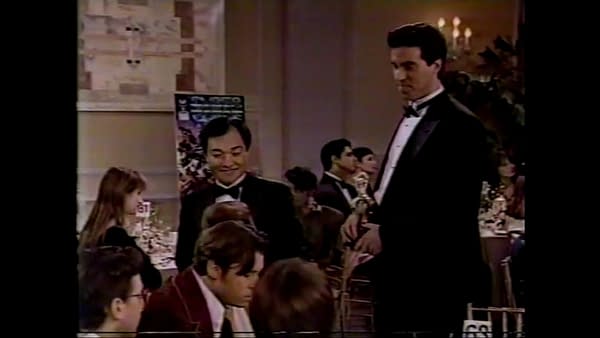 and more. I think there's a Thibert in there somewhere…
I mean you can tell it's a sitcom because Cyberforce won so many awards. But still. The sitcom spun off its own comic book, based on the comic-within-the-show meant to be created by Bob, Mad Dog, and was published by Marvel Comics. You can pick up the whole series on eBay for ten bucks right now…
Here's a clip. The fellow who uploaded it is Jay Allen Sanford of Rock And Roll Comix – he worked for a cable production company in the 80s to 90s and has a large archive of obscure material available to view.
Enjoyed this article? Share it!