Who Wants To Be Rob Granito?
Jonathan Glapion posted on Facebook;
Will someone please explain, how could this possibly be a commission? I'm going to try not to jump the gun and go all fucking King Kong. Maybe he is miss using the word "commission" and means gift. but by my definition commission would suggest someone paid for this ink recreation. Am i missing something?
That would be for this, by deviantART member Jonas.
That is comission page to a friend pencil by inks by me.
Greg Capullo adds:
If money was made off this, I will involve an attorney. JG and I are the only legit source. Doing this sort if thing damages us directly.
More for John Romita Jr, and others to consider, if they are being sold…
UPDATE: These "commissions" are now being described as "gifts"…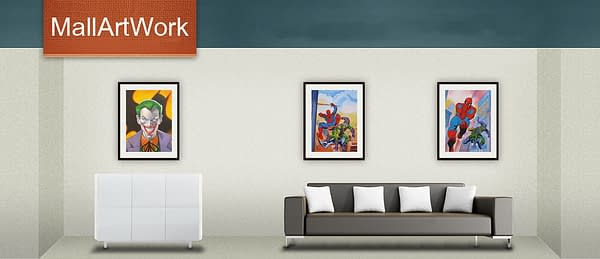 Mike S Mall posts a number of recreations online,with the statement;
"These oil paintings by Mike S. Mall should not be seen as the original artwork, but rather as the artists interpretation of the original ink and pen work of art by such great artists like Joe Jusko, Jack Kirby, John Romita, Brian Bolland, Frank Frazetta, Alex Horley, Billy Tucci, Mark Sparacio, Alex Ross, John Buscema, Dave Dorman, Ron Garney, and indeed many other fine comic book artists."
However, he's not quite so careful on eBay when selling them, stating that they are original works, "signed by the artist", "created by Mike S. Mall" with no mention of the original creators. Such as this Thor cover by Mike Deodato Jr.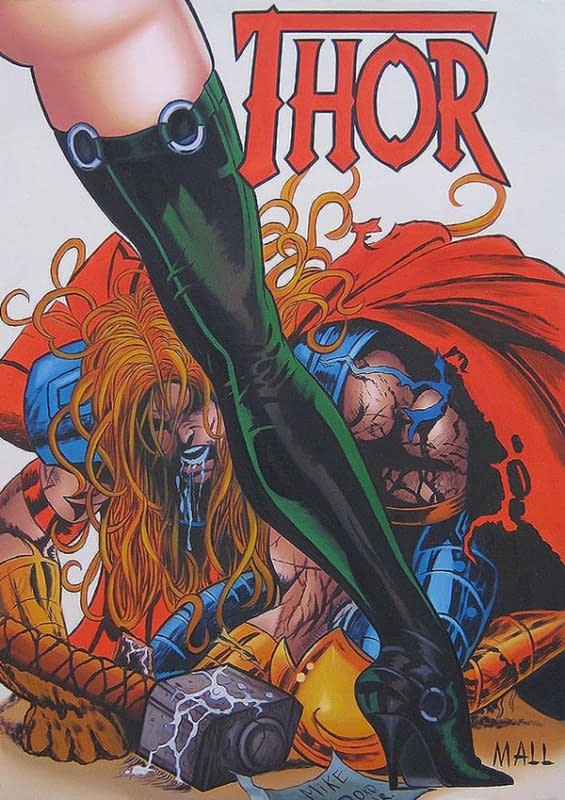 While Italian artist Fregoli Saltatempo seems to be taking the work of Christopher Uminga…
And putting it on pillows for sale. Didn't go down well…