Will Brian Bendis Be Writing a Leviathan Series for DC Comics?
From the upcoming Action Comics #1003 by Brian Bendis and Yanick Paquette, the first page continues to drop all sorts of notes and injokes into the background of the Daily Planet as they did with #1002…
First, we seem to have a pitch from the series writer Brian Bendis for a Leviathan comic book, that would be the criminal international organisation introduced by Grant Morrison.who have a penchant for creating surgically and genetically altered super-humans and also brainwashing people for their cause.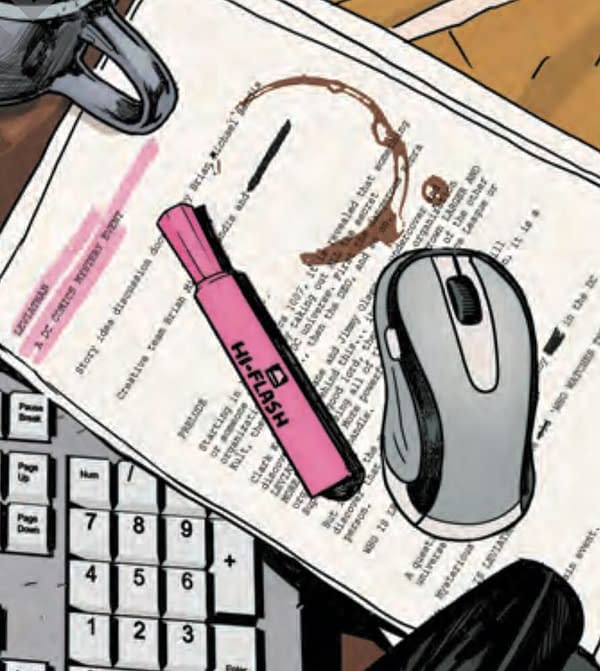 Is this an in joke? Or a foreshadowing for what is to come from Brian at DC? Could it be both?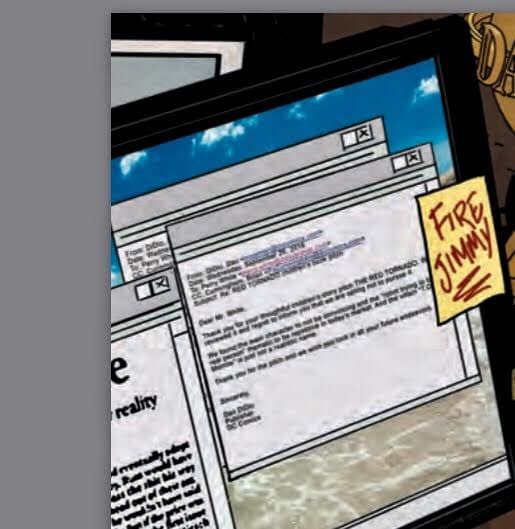 Although it looks like Perry White can't get his Red Tornado pitch through…
Look for Action Comics #1003 on Wednesday…
ACTION COMICS #1003
(W) Brian Michael Bendis (A) Yanick Paquette (CA) Patrick Gleason
How well does Clark Kent know his own city? Are the threats targeting Metropolis new or something older and more dangerous than they seem?
With mobsters being killed off and the Daily Planet staff hunting for answers, it's up to Superman to discover what lurks in the underside of the city he thought he knew so well. Who is the Red Mist, and why has Superman never heard of someone so powerful and dangerous? And what is Lois Lane doing with Lex Luthor?
In Shops: Sep 26, 2018
SRP: $3.99